Under the leadership of the project "Cardboardia" are the battle on the cardboard tubes in Moscow. With each season they become more and more popular, this may indicate how residents of this huge metropolis want to let off steam, relieve stress and just play like children.
This winter, they occurred in the framework of Christmas festival Seasons in Hermitage garden in the Park of arts "Muzeon" in Moscow. Time battle to big historical events, like the seventieth anniversary of the victory in the battle of Stalingrad. To battle the children come with parents, grandparents, teenagers. They are all ready to violent indulgence, equipped with cardboard armor and sharp paper swords.
The fresh air inspires a positive mood of this event. Children presents itself soldiers, a fighting spirit is transmitted to all, who thinks himself a General, and some are under the impression playing a mortal wound. In twenty below, no one is afraid to come to such a performance, people two days before the shares were recorded at a faster pace.
Before the start of the fighting must pass a safety briefing, everyone gets a protective shield and chooses a partner to duel with, and followed by a group fight. An interesting battle is taking cardboard castles, as during the real battle. Breakout and the surrender of the impregnable walls. Bold cardboard characters receive a diploma from the chief of Tyran.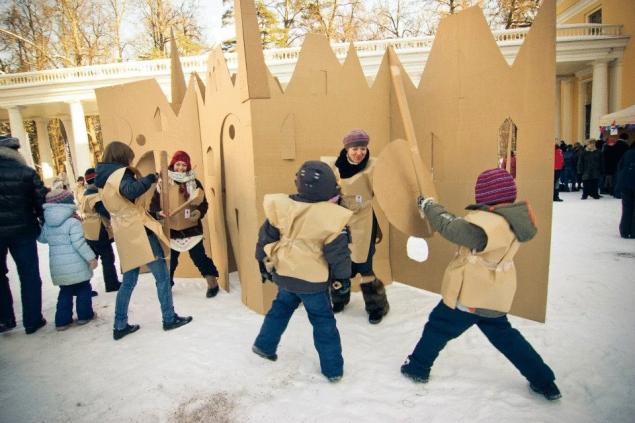 Source: /users/147