Container ships — the largest and heaviest ships traversing the oceans. They measure up to 4,000 meters in length and can carry huge loads of thousands of tons of steel containers in one trip. To bring these vessels in motion, it requires a huge amount of energy provided by massive diesel engines. Most large cargo ships-container ships has engines similar to this, which will be discussed in the article.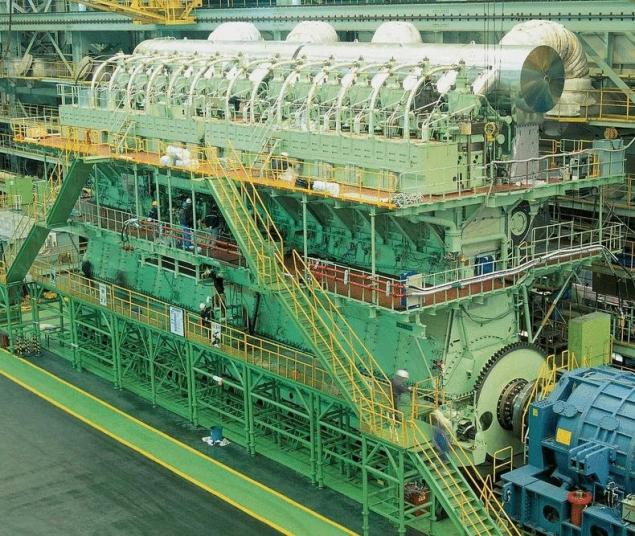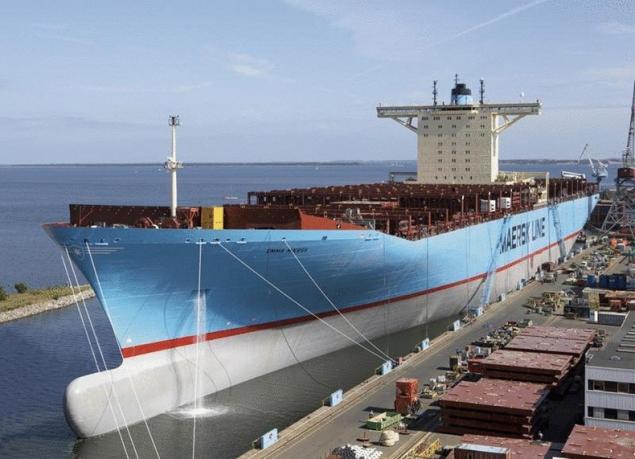 RT-flex96C — a two-stroke diesel engine with the turbine, developed by Finnish manufacturer Wartsila. Currently, he is the largest and most powerful diesel engine in the world, reaching 13.5 meters high and 26.59 meters length. Diesel weighs more than 2,300 tons, and it is the most powerful version of the 14-cylinder produces 80,080 kW.

Version with 14 cylinders were put into service in September 2006 aboard the Emma Marsk, the largest at the time the container ship. The design is based on the older RTA96C engine, but revolutionary common rail technology has done away with the traditional camshaft, chain mechanism, fuel pumps and hydraulic actuators. The result is the best work at low revolutions per minute (rpm), lower fuel consumption and lower harmful emissions.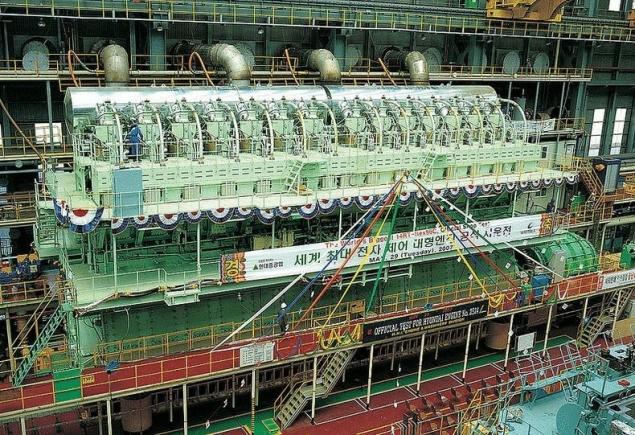 Source: /users/104