The world's largest container vessel, CMA CGM Marco Polo, runs along the Pacific route to Europe. The vessel is carrying 4,000 containers of goods intended for companies and stores by Christmas. The vessel is only partially loaded. At its full capacity Marco Polo can carry 16,000 containers, but then he can not go through the water of the river Elbe between the North Sea and the second largest port in Europe in Hamburg, which is too shallow for the latest generation of super container ships.
via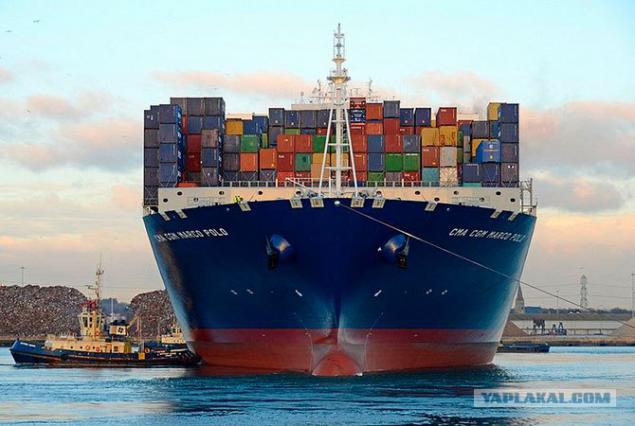 396 meters long and 54 meters wide, Marco Polo larger than an aircraft carrier of the US Navy, and is longer than four football fields. It is the largest container ship in the world.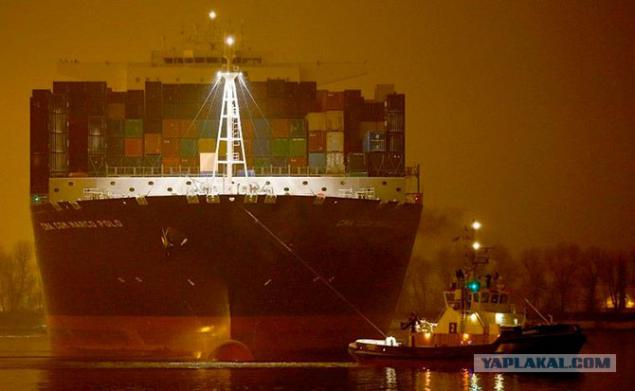 Since 1952, every ship during the approach to the mouth of the Elbe River, Hamburg ceremonially welcomed by lowering and raising the flag of international flag, thus wishing bon voyage. Greeting repeated for those who left Hamburg. Sometimes the court goes back to the step of lowering the flag or giving a specific signal.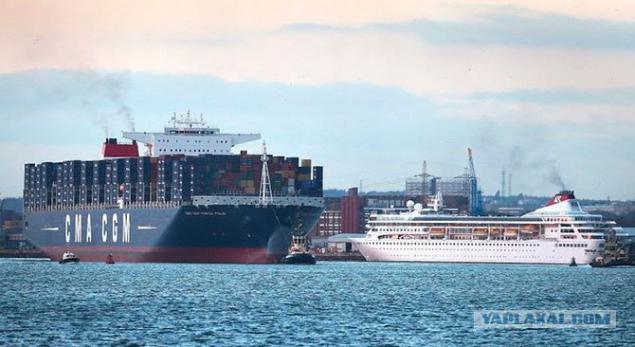 The biggest ships are welcome even more solemn ritual on their arrival and departure from the German territorial waters: in addition to the flag ceremony is played the national anthem of the country to which the ship belongs. In the case of the arrival of Marco Polo is just how it was. Many shipping enthusiasts and spectators stood the cold weather and filled embankment to watch as a giant container ship enters the dock December 12.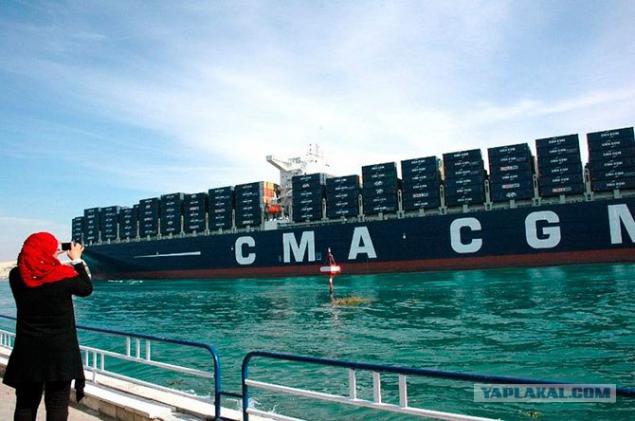 New container ships, such as CMA CGM Marco Polo is not only impressive in size, but also work on the complex environmentally friendly technologies. The ship has a special system that improve the hydrodynamics of the vessel and reduce the energy consumption and carbon dioxide emissions. Its engine consumes an average of 3 per cent less fuel and 25 percent fewer oil. Its fuel tanks protected by a double hull to prevent oil leakage in the event of a disaster. The housing is optimized to reduce energy consumption. Use the new water purification system without chemicals, which protects marine ecosystems.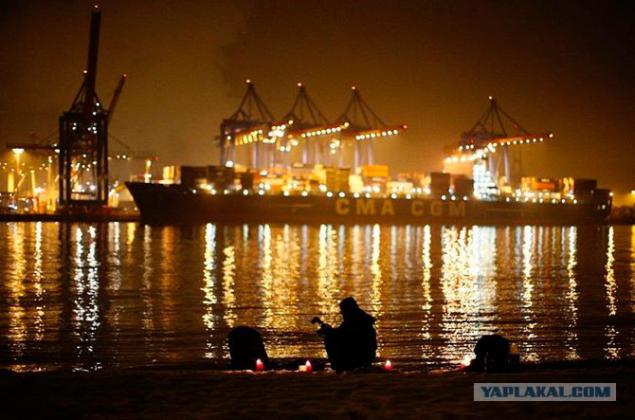 Marco Polo will not be the biggest container ship in the world for too long. Maersk Triple is currently under construction and scheduled for launch next summer, it can carry 18,000 containers at once.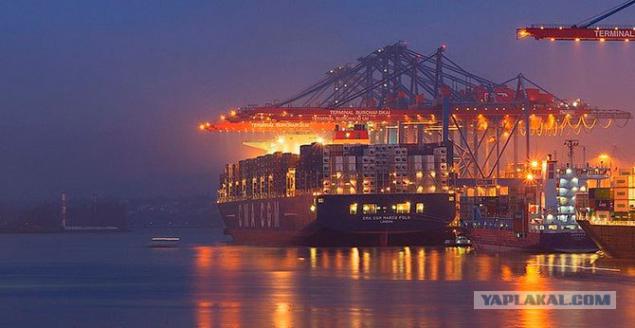 7.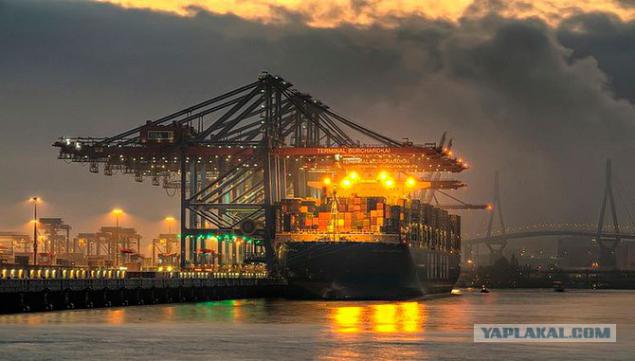 8.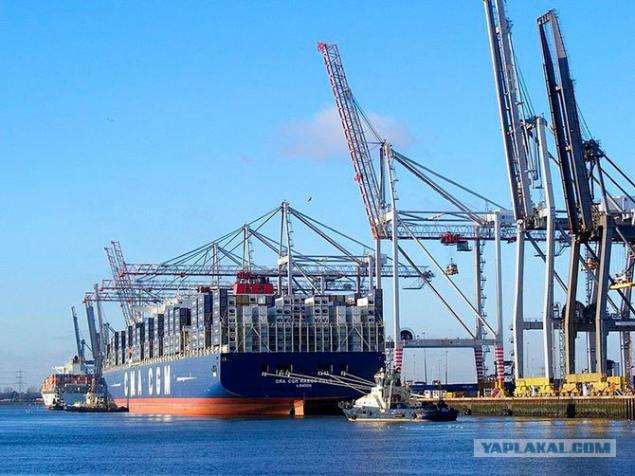 9.
10.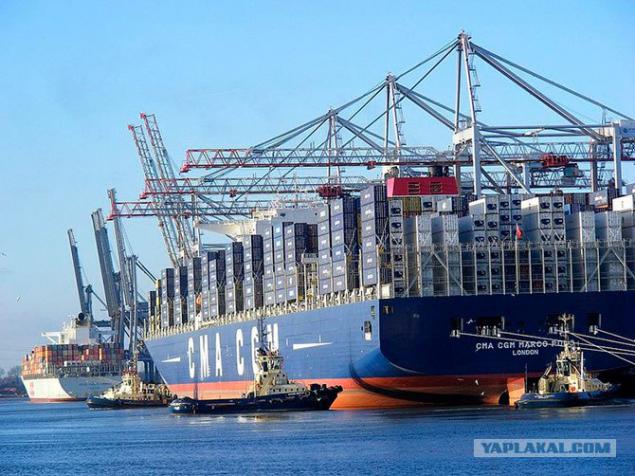 11.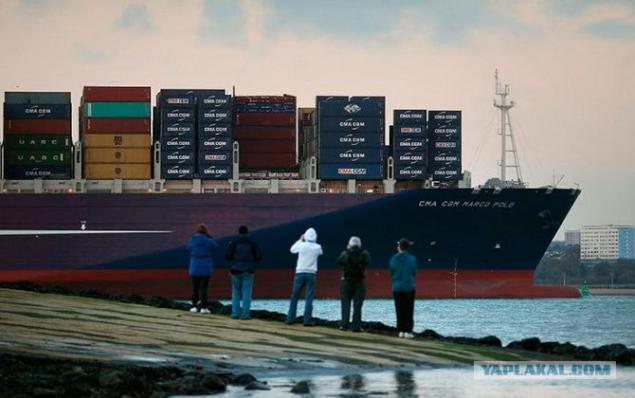 12. All!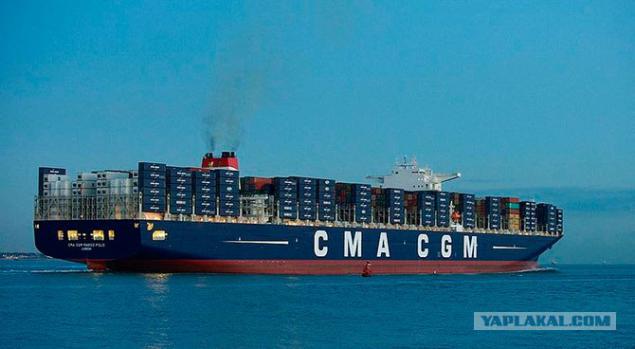 Source: