Japanese designers-comedians came up with an interesting device called Squirming Tеntacle, that will show what the computer is actually alive, and even moving.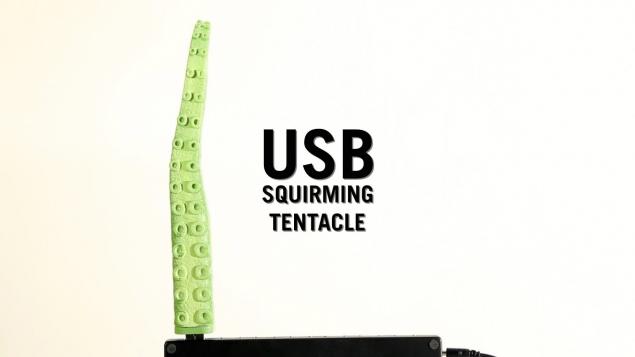 However, moving it is not fully. Thanks to the inventive Japanese, the computer can actively move one limb, green silicone tentacles, which protrudes from the USB port, which at the moment there is nothing to take, and the mood is just want something funny and absurd. Tentacle length is 30 cm, and twists it so natural, that involuntarily the thought creeps in that not without the intervention of extraterrestrial intelligence, or the Japanese have reached a new level of development of modern technologies.
However, when you consider that designers have not provided for Squirming Tentacle no additional features that are not embedded inside the flash drive at least 4Gb, and a green silicone limb — just a fun theme toy, a new level of technology. But friends who like similar things, accessories and accessories for laptop, most likely will be happy with this gift under the Christmas tree, especially when you consider that many people now use USB hubs, and the number of free ports is increased at least twice.
Source: /users/413