This is not just a place where you can buy the right thing, there's also the communication and meetings. The life of the Bazaar in full swing and full swing. Here is such an incredible market in the world, we invite you for a walk.
Floating market Damnoen Saduak in Ratchaburi, Thailand
The capital of Thailand, Bangkok, considered the "Venice of Asia", with its channels. Not far behind and province. For example, in Ratchaburi, there is a unique market on the water, the traditions of which go back to ancient times, when the Thais are massively used boats in everyday life.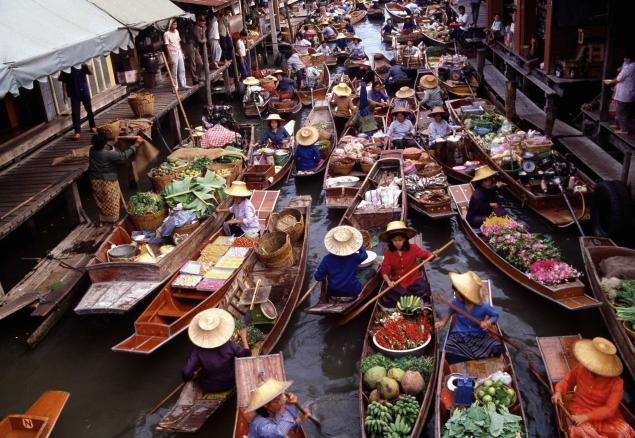 Boqueria Market, Barcelona, Spain
The richest and most famous market in Barcelona — Boqueria market or Mеrcat de Sаnt OER. The first time it is mentioned in 1237, when the city walls came a grocery market where progede were peasants from the neighboring village. Place of the market were constantly changing, and only in 1840 in St. Joseph (Sаnt OER) began the construction of the present shopping centre.
The seller of vegetables in Pushkar, India
The city of Pushkar more famous for its the world's largest cattle market, where up to 25 thousand odnopolnyh camels.
Source: /users/413