Exercises with a jump rope is a great cardio exercise, which will have a positive impact on the cardiovascular and respiratory systems, helps to remove folds of fat and strengthen leg muscles. The results of the experiments, 10 minutes of jumping rope on rendered effect can be compared with the overcoming of 3.2 km by bike, 12 minutes of swimming, run on a distance of 1.6 km or two tennis sets. Just 15 minutes sanyati skipina enough to burn 200 calories, while an hour of intense training will help to negate nearly 1000 calories.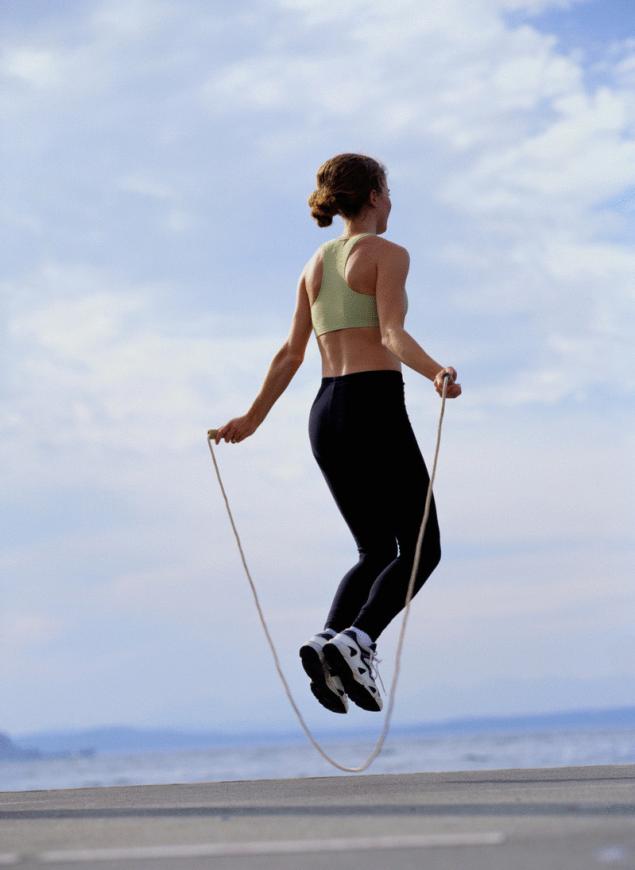 Jump rope is a great exercise for developing flexibility, posture, balance and coordination. Thanks to her improved relief of calf muscles worked out arms and abs.
The distinctive features of this kind of fitness takes the availability, mobility and ease of use of the main equipment and the opportunity to engage in any relative spacious. Moreover, skyping is the core sport which develops essential motor skills that are important in the major sports.
Source: /users/559