American sculptor mark Jenkins (Mark Jenkins) likes to shock the audience. His realistic sculptures on the streets of passers-by cause a variety of emotions: surprise, anger, fear, admiration. The secret of this reaction is simple: the human figure are found in the most unexpected places and weird positions.
Throw out not only the trash. Often, in the trash discarded human relationships, people, feelings. This fact wanted to show Mark ACP, creating the image of a girl in the trash.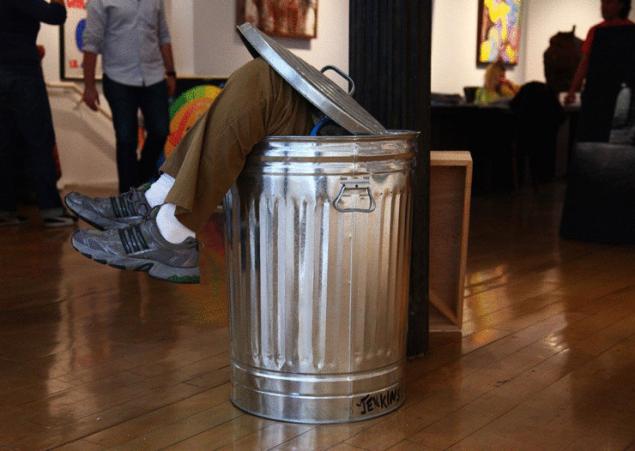 Someone gets up in the morning after a holiday face salad, someone in someone else's bed, someone in a puddle. The sculptor did not want to experiment with food and placed a figure with balloons in a wide puddle.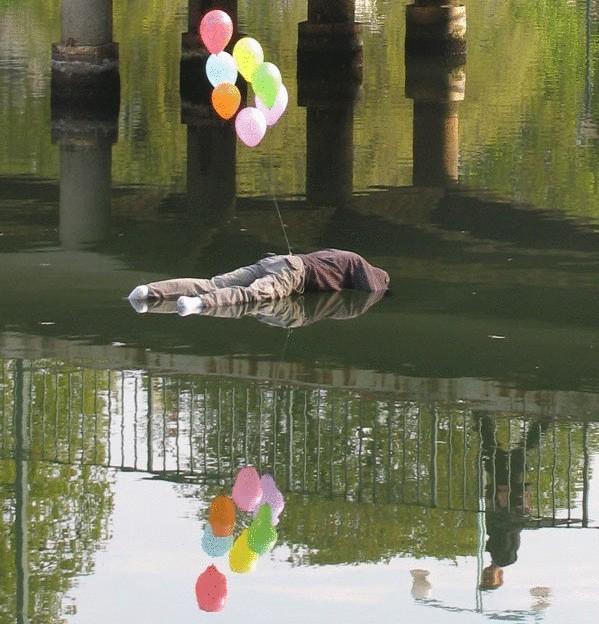 But this is the bed where another scenario was supposed to be celebrating the man. Not reached, probably.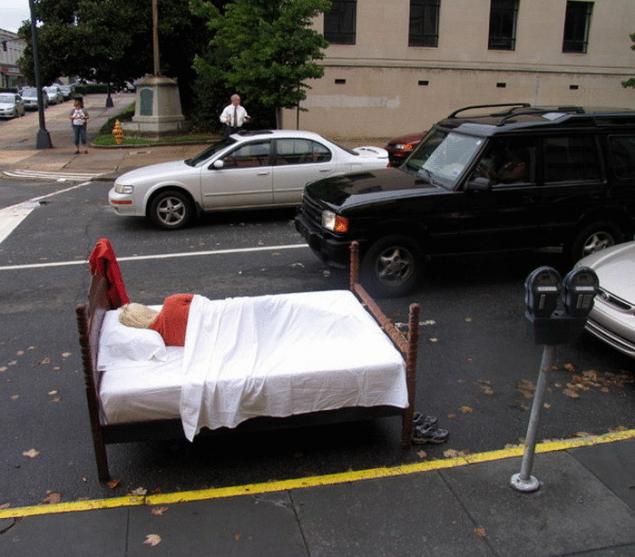 This figure is generally not in a hurry. Not interested in it no salads, no girlfriend. Only one of the Newspapers.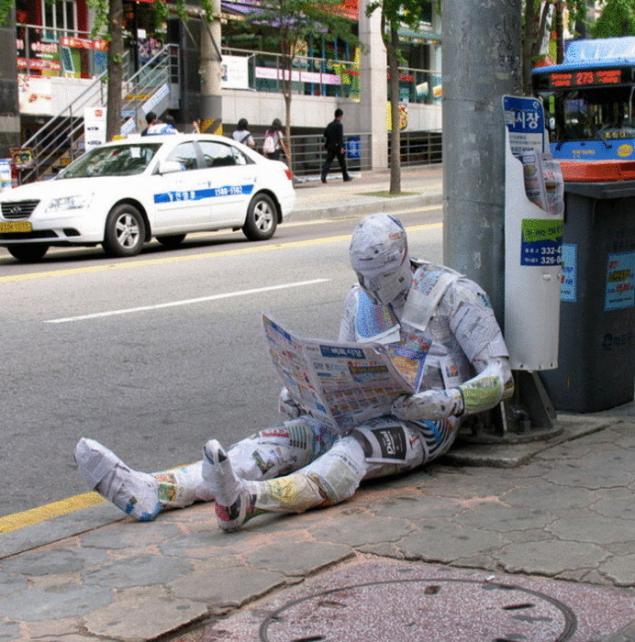 Source: /users/413