Greеn Grеenberg Grеen House – an incredible building which was constructed by specialists of architectural Studio very surprised to quality Team in Los Angeles (California, USA).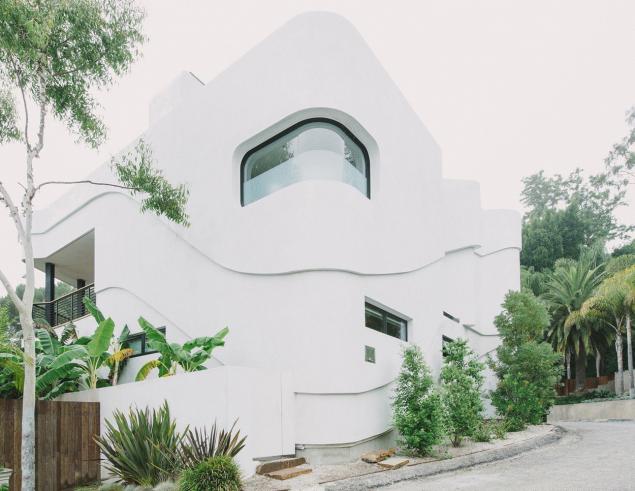 Innovative architecture and orientation of the house maximizes natural light and protect its inhabitants from the wind, using their influence for natural ventilation through the effective distribution of the air flow.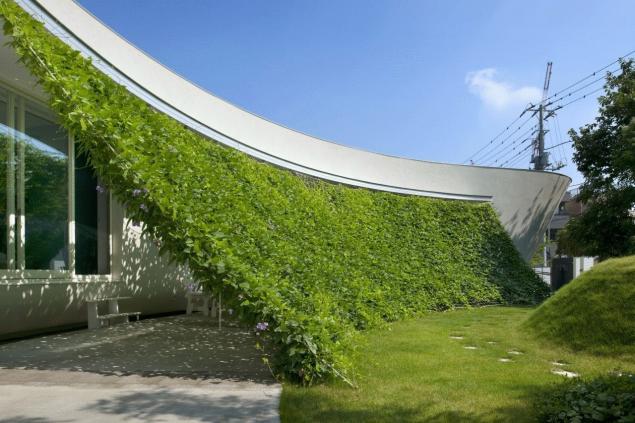 Reacting to physical and environmental conditions, the facade follows the shape of the hillside on which stands the housing. The organic flowing lines of the exterior continue in the interior, which is a combination of minimalism and futurism.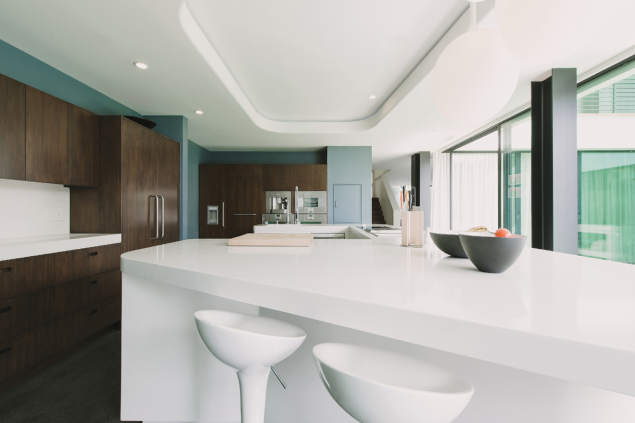 The Central staircase connects private and public spaces and the roof structure where they planted green plants and installed photovoltaic panels.
The green roof will help to maintain efficient heat exchange with the environment and gives the inhabitants an extra place to relax under the open sky.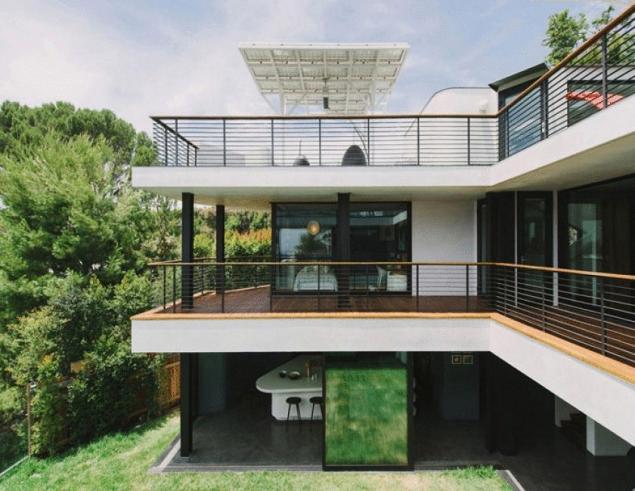 Source: /users/413