The Polish city of Lodz is a real cradle of street art. Here you can see a wonderful graffiti Przemek Blagica, one of the representatives of street art in the country. Immediately creates and Natalia Cancer, which was educated at Lodz University of fine arts.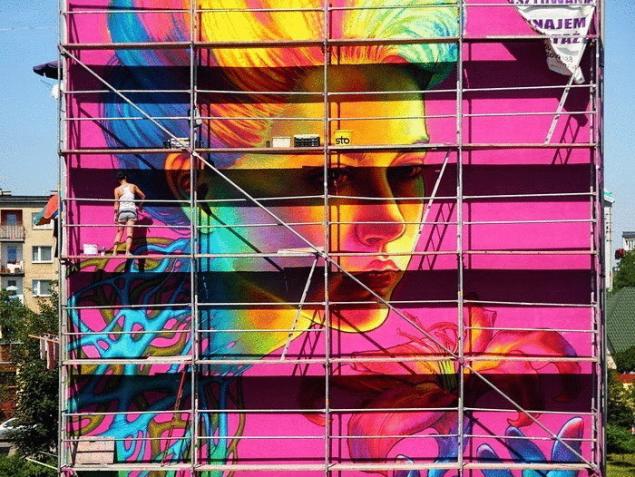 The work of this promising 27-year-old artist has decorated the walls of the buildings, hitting the giant size, a bright palette of colors and special optimistic mood. Most often she paints female portraits, in which a surprising combination of realism with elements of fantasy.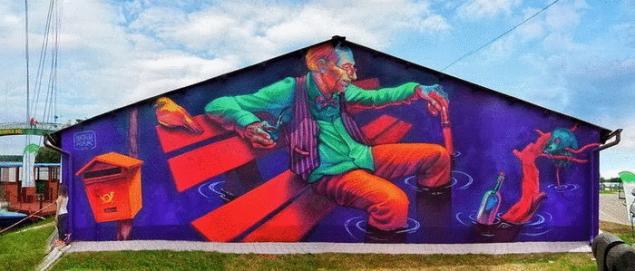 Natalia Cancer has been painting since the age of ten, and a couple of years ago decided to use for their experiments the walls instead of the usual canvas. The result is impressive: on account of the masters the many exhibitions at home, in Lodz and in other European cities. Pictures of Natalia Cancer can be seen in the galleries of Munich, Berlin, Vienna... and even overseas in the United States.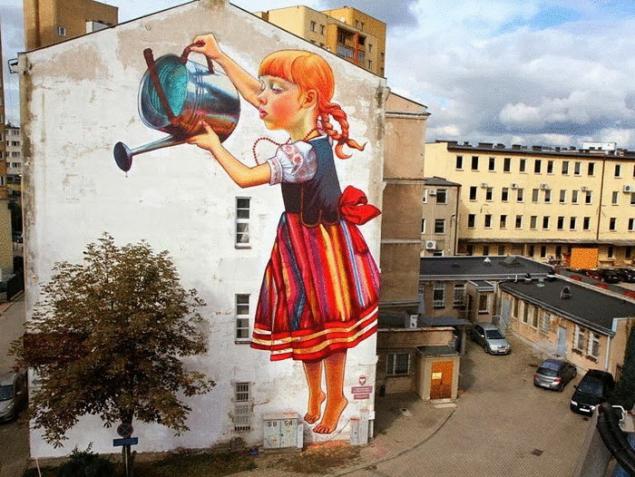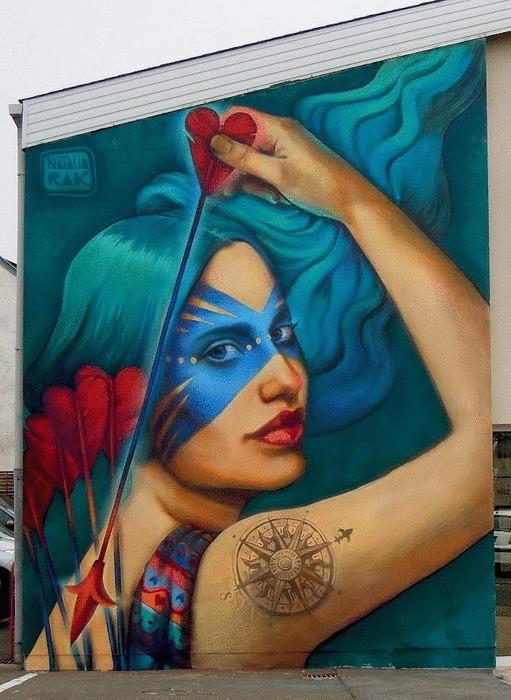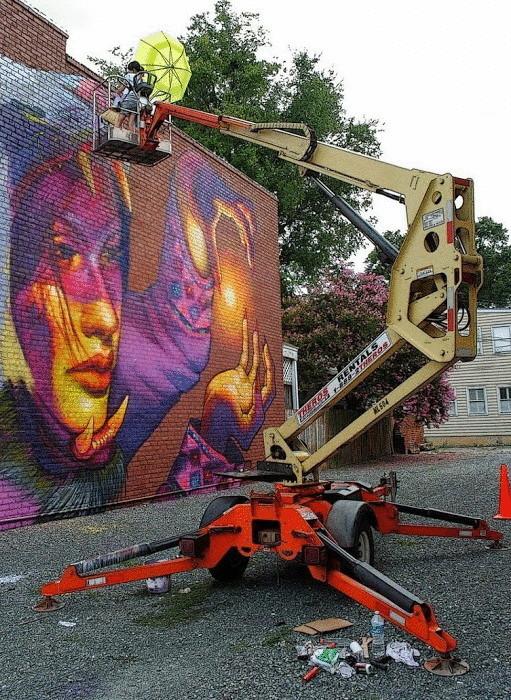 Source: /users/413