The play of light and shadow has always been interesting designers. They tried to use this property to change the interior. No exception and design Studio Pоetic Lаb, which was presented to the audience a collection of lamps "Riрple Light". From ordinary, invented by Edison, the unique lamps have fluted glass handmade.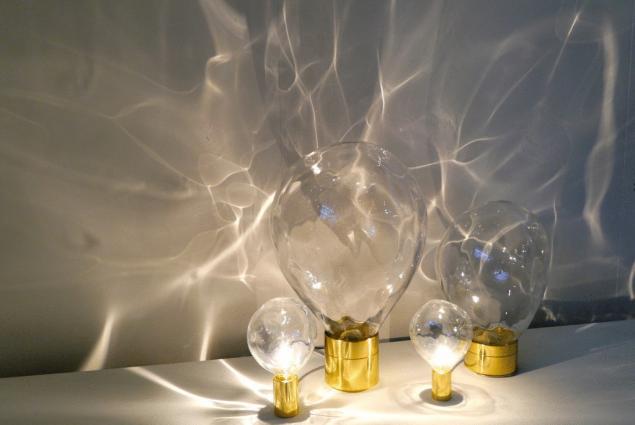 The basis of the "Ripple Light" – polished brass and glass dome of irregular shape. The irregularities of the glass surfaces change lighting, the result is a remarkable illusion of finding room under water. Soft shadows on the walls like ocean waves, the increase in the number of lamps from the collection "Ripple Light" gives you the ability to amplify or reduce the effect. The first project showcased at the London design festival. Ahead of the design week in Tokyo.
In this article, You will be able to see the creative lampshades that you can make from old t-shirts.
Source: /users/413