Rails, crumpled as a result of displacement of the Earth's crust, were photographed in the city of Christchurch, New Zealand, the day after the earthquake of magnitude 6, 3 points on 23 February 2011.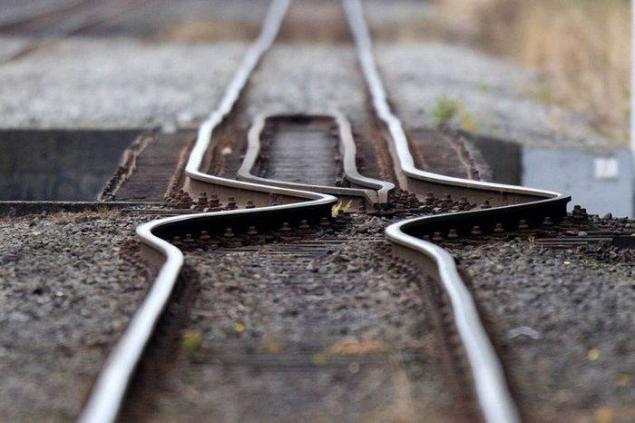 Forest destroyed by fire around the water tower in Bastrop, Texas. The fire destroyed more than 600 homes and about 45 square kilometers of forest. September 7, 2011
Freddy Nock from Switzerland balances on the ropeway rope that leads to Germany's highest mountain, the Zugspitze (2962 m), near the resort "Garmisch-Partenkirchen" in southern Bavaria, August 20, 2011. Nock walked down the 995-meter rope to break the world record previously set by the same.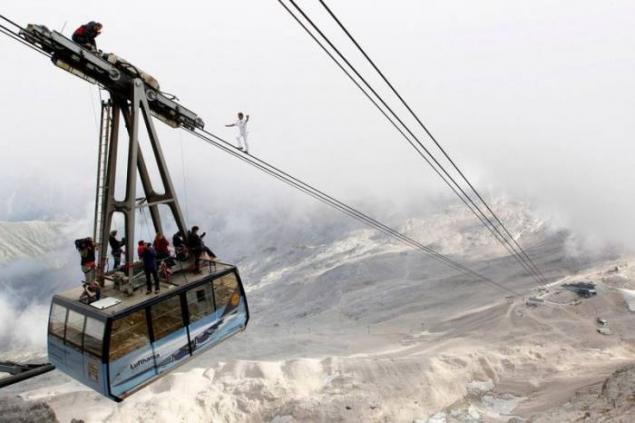 A man from the tribe of ranching Mundari washes cow urine in a village near Terekeka, Central Equatoria, Sudan, Jan. 19, 2011. During a January referendum residents of South Sudan voted for independence from the North.
Dried oak was photographed in the light of the full moon on the southern tip of the Salton Sea near Kneeland, California, January 20, 2011.
Metal melted during a forest fire near the destroyed house near Gaines Bend near Stron, Texas, April 26, 2011. Wildfire destroyed in the area more than 167 homes.