Floating house in Ontario was built by the specialists of Studio MOS Architects in 2005. You can find it on lake Huron. The terrain demanded from architects special construction equipment, as a result, the house stands on a steel pontoon. The area of construction of 185 square meters.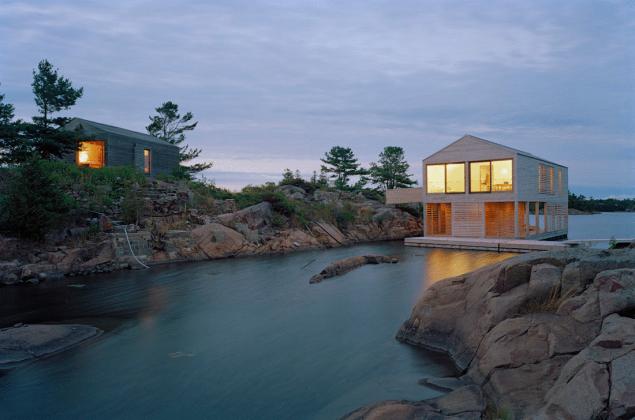 House with a quite usual design located on the most advanced platform of huge logs, dragged by steel cables. Probably, this design is the most difficult element of home design. In addition to the house on the platform of the pier for boats, a shed and even a vegetable garden.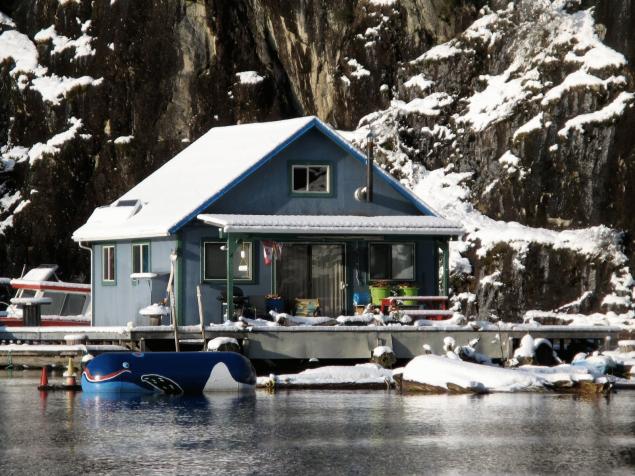 The house is built by experts of the firm TYIN tegnestue architects in 2011, is located in møre og County of møre og Romsdal, Norway. It is a modern variant of the boathouse. In fact, it is the reconstruction of the old boathouse, which was to be demolished.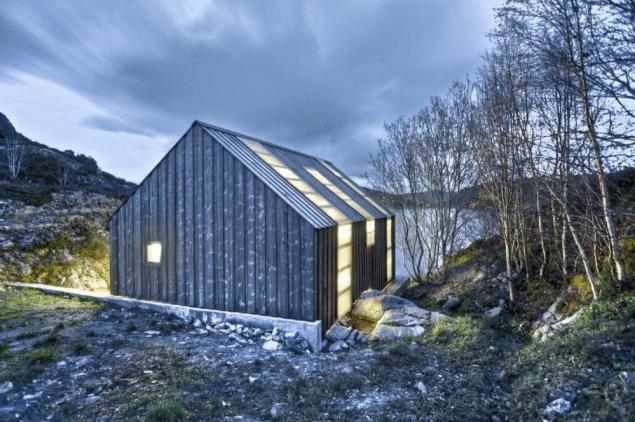 Incredible project, created by Vincent Callebaut. In a wonderful house can live almost 50 thousand people. And although it is only a conventional concept that designer thinks that he will soon be a reality.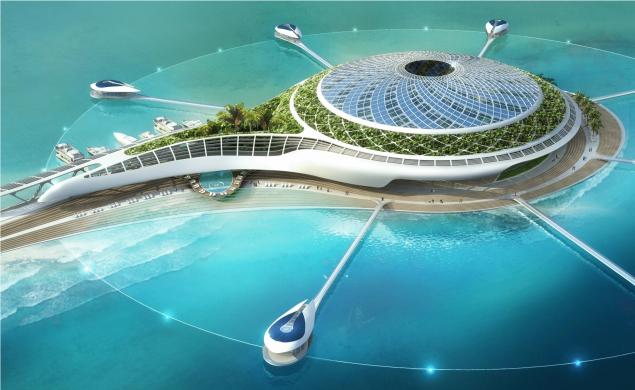 Source: /users/413