A stack of pillows and mattresses, in the right hands can be turned into a multifunctional comfortable sofa. The sofa "We are family" is not just for big families, but for people who like to have noisy parties. Guests will be able to stay the night and sleep on mattresses if they are spread out on the floor.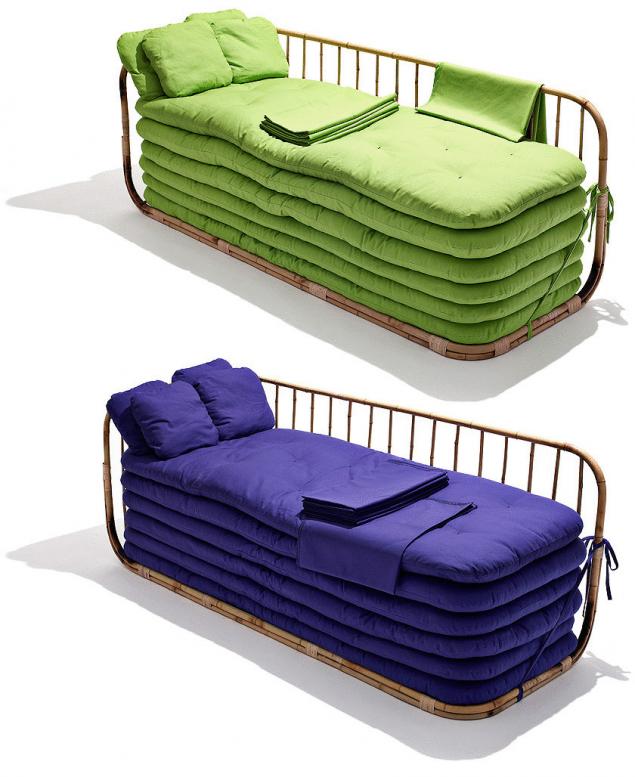 The creators project engineer, Claus Molgaard and Ole Jensen, the designer, the supporters of cleaner production. So there is nothing strange in the fact that the pillows and mattresses made from natural cotton, sofa frame is constructed from rods of bamboo. This combination also makes the design sustainable, and this is a very important quality for a sofa that a pile is as much as... six! mattresses.
Bed width is 78 inches, and a height 212. This size is enough to make a grown man could feel as comfortable as possible during sleep. "We are family" will provide accommodation for up to 6 guests at a time, and after the party will again become a small sofa with bamboo rods.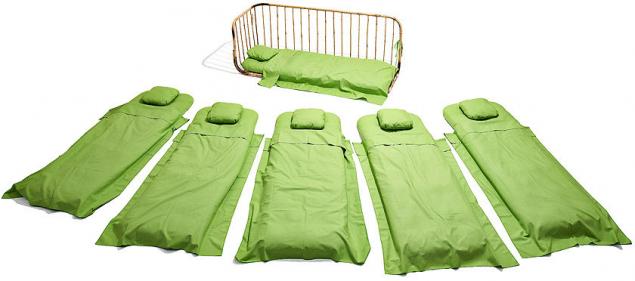 Source: /users/413