Three-legged Emporium chair is not a sophisticated technique to thwart intruders, and bold ideas of designers of the company "Boco do Lobo". Sit on it, but not for long, and this is the beauty of it. The model is available in copper, gold and silver. For those who do not accept frivolous occupations, comes the fourth (missing) leg to allow the chair a traditional look.
Designer Marco Costa reports that sit on a chair. And the more time to devote to training, the better it will be able to sit on a three-legged masterpiece. Let the part it will look a bit ridiculous, but after a couple weeks of these exercises Your nerves and press will be stronger.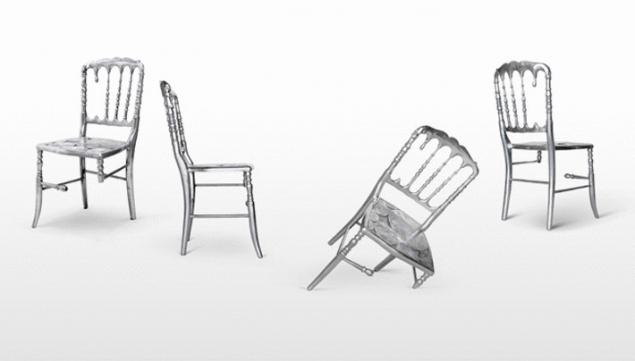 The idea for the Emporium was the phrase "beauty is in the imperfections". Probably, the designer understood these words literally and stripped of furniture one of his legs.
Of course, to put the Emporium at the Desk it would be unwise, but to decorate them living quite. A three-legged stool looks in the interior is no less exotic than Basketball chair from Emanuele Magini.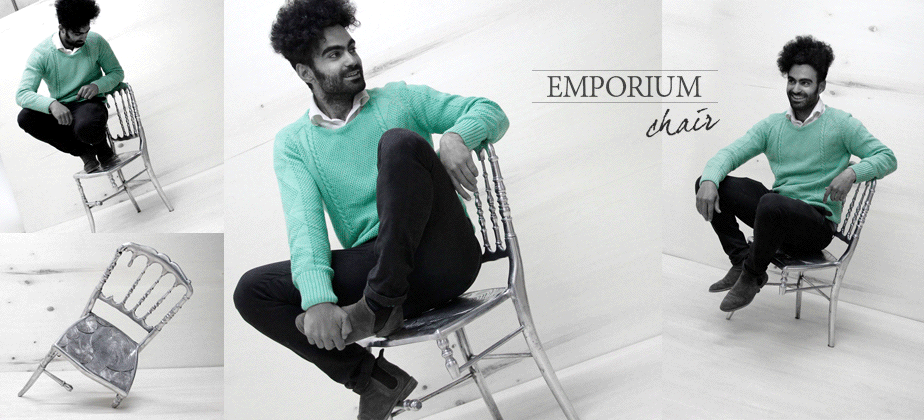 Source: /users/413