The plant, located in kobyayskiy, Oymyakon, Verkhoyansk and Olyokminsky district of Yakutia owned by JSC "Sakhaenergo", a subsidiary enterprise of OAO AK "Yakutskenergo" (part of the holding "RAO ES of the East"). In total, the sun managed to save 3.31 tons of expensive diesel fuel.
The functioning of SES in the harsh Northern conditions was possible thanks to Yakut energy, which created a new structure for mounting solar panels. This technology, which has no analogues in the world, allows stable operation of the equipment even when the wind is strong and cold, and the rotating mechanisms prevent the accumulation of snow.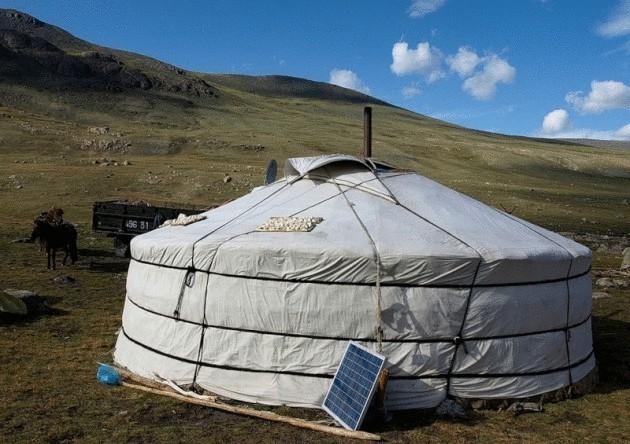 Indicators of power plants during the "Sunny" months, of course, higher. Total power generation amounted to 43 917 kWh, the amount of saved fuel — 14,715 tons.
JSC "Sakhaenergo" will continue to work on the construction of facilities to retrieve electricity from solar and wind, within the programme on creation of energy sources based on renewable energy sources (RES), realized by the holding company "RAO Energy system of East". Currently, the second phase of solar power plant in p. Batumi kobyayskiy ulus with a capacity of 30 kW. The utility also plans to launch this year a wind power installation with a capacity of 40 kW in Bykov Mys Bulunsky ulus.
Source: greenevolution.ru