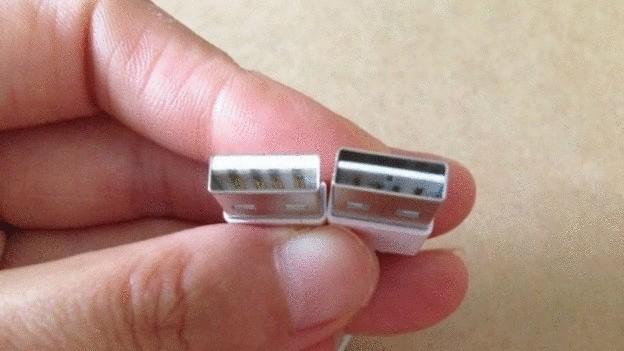 Apple plans to introduce a new Lightning cable, which will have a reversible USB.
Earlier this week published the photo with the anticipated new Lightning connector.
It should be noted that a photo posted online by Sonny Dickson, the man who revealed the iPhone 5C last year.
Dickson posted a photo of the alleged cable on Twitter. Photo shows the end of the USB that can be plugged into the power adapter and to the computer.
While the USB connector from the current Lightning cable is attached to the bottom of its metal housing, the connector of the new cable attached to the center.
If information received is correct – the new connector will save a lot of nerves, as many of us leave out when trying to connect Apple devices.
It's also possible that the new Lightning connector will use USB 3.0, while the current Lightning cables support only USB 2.0.
Probably the updated cable will come with the iPhone 6, which is expected to launch on September 9.
Source: www.scitech-news.ru/