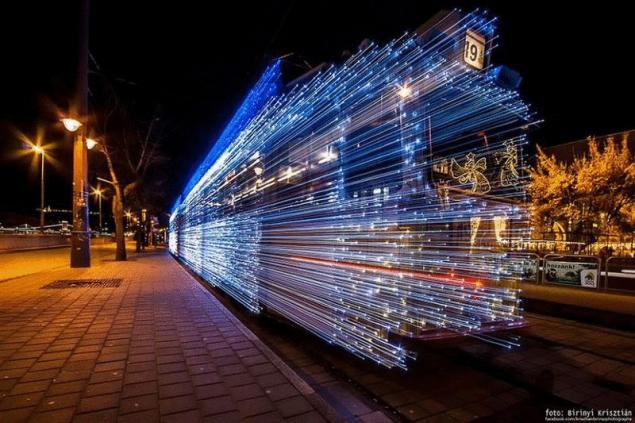 Despite all the benefits of solar energy, until the present time, the transport company reluctantly used her as a more viable alternative to traditional fuels. However, in recent years, thanks to major breakthroughs in solar energy, engineers-mechanical engineers again began to look to solar energy to provide power to vehicles.
For example, in Central Hungary has recently launched an automated system of trams powered by solar energy, which provides transportation services for tourists visiting a national Park. The developers of this system hope that it can become the basis for a national public transport network, run solely on solar.
The tram, named "Vili" ("Vili", which translated literally simply means "tram"), has rooftop solar panels with an area of about 10 square meters and is equipped with a system of kinetic energy recovery (KERS), which is normally used on racing cars of Formula 1. Of course, we should not expect solar tram "Willie" speed, like supercars, F-1, because two of his motor, with a capacity of 7 kW each, providing a maximum speed of 25 km/h.
However, tourists and visitors to the Hungarian reserve seems liked such a slow and quiet electric tram that delivers them from one end of the Park to another. The system is completely independent from external power supply. Well, perhaps, like electric and fully Autonomous systems will ever appear in other cultural and historical places of Hungary.
Source: www.cheburek.net