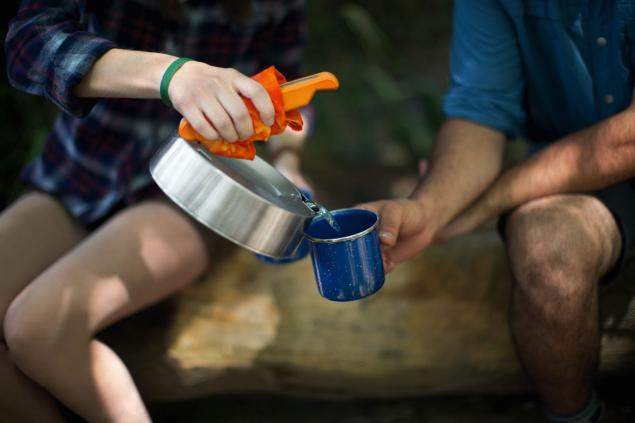 There is nothing unusual in the boiling water, we do it every day. But have you ever thought about how much unused energy created every time the boiling? The guys from the company BioLite decided to collect all this energy, creating a small device that can charge your electronics every time you boil water.
Do you make tea at home, preparing dinner or simply boil water in the campaign, KettleCharge, so called is a device that allows you to energy not being plugged in right on the spot in the blink of an eye.
The only thing you need (in addition to 750 ml of water) is a controlled heat source, for example a tourist stove, cooker, or just household gas stove. When your water begins to boil, the indicator light of the device will inform you about the temperature of the lower plate. As soon as the temperature reaches dangerous values (hot enough to begin to fry the internal electronics), the system will give a very loud signal as long as you don't take the device to a cooler place.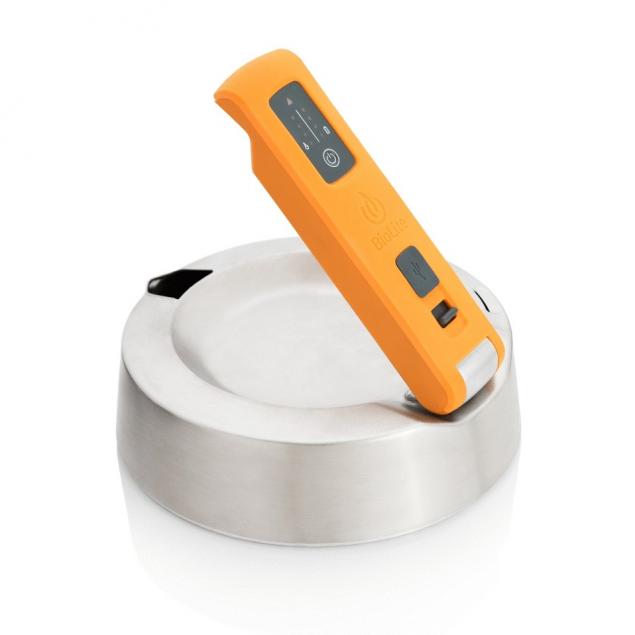 Thermoelectric generator located at the base of the KettleCharge, uses a difference in temperature to produce electricity. This is due to the temperature difference – the presence of hot and cold side. The volume of water acts as a cold and heat source that is in contact with osnovaniem – hot.
When you put to boil water, the device produces electricity and sends it to the Converter Power Handle.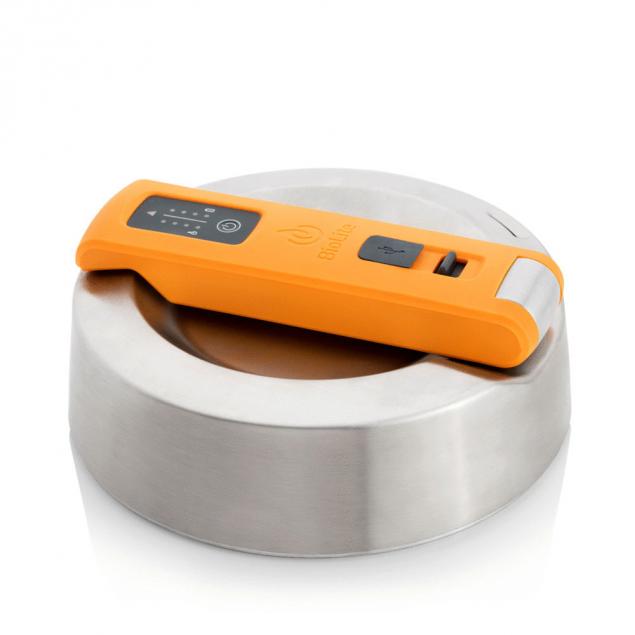 Regardless of what you want to connect for charging via USB port, this device will give as little as 10 watts, enough to charge the tablet.
The base consists of a container, 750 ml, made of stainless steel, it can be installed on the burning surface, regardless of the type of cooking.
The device itself is made of aluminum and plastic, withstand high temperature, and together with the base has a diameter of about 19 cm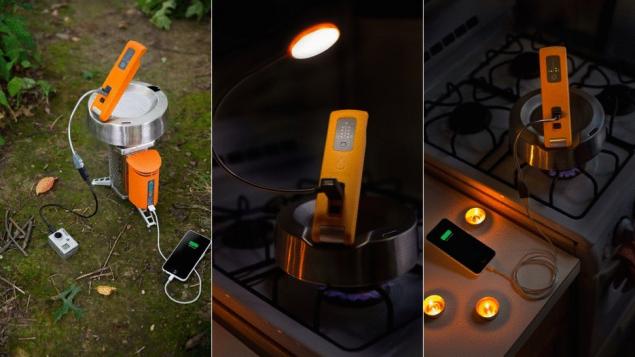 So while charging cords and burning hot surface did not seem to the user a compelling reason to call the fire service, the developers have equipped the device with a consumable USB extension cable.
This means that you can boil water and charge your electronics at the same time without worrying about the welded gadget. Even if you decide to charge your smartphone later, KettleCharge will offer you a small amount of stored energy due to Li-zhelezopatna battery (LiFeP04) capacity 1250 mAh for about 15 minutes charge, which of course is not very much, but in emergency situations is more than enough for several important phone calls.
Such a product is likely to be appreciated by the lovers of long hikes and technological innovations, as its price is 150 $.
Source: facepla.net