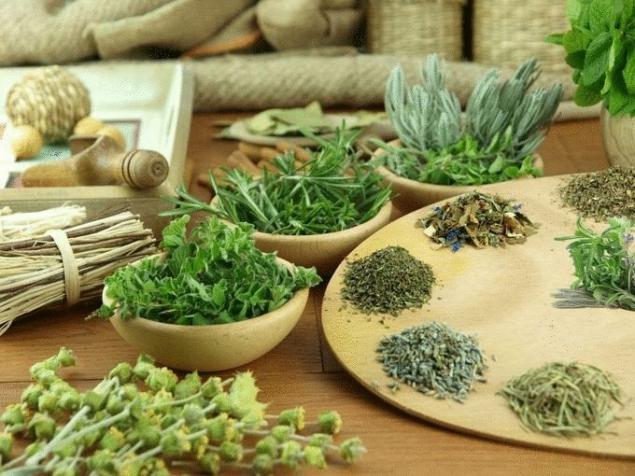 Herbs often included in treatment of obesity. Grass bardakos for weight loss – what is this tool, what effect on the body has?
Useful information
Plant material contains essential oil, rutin and carotene, and ascorbic acid. The chemical composition of the grass are tannin, pectin, bitter. Grass bardakos used to treat various ailments since ancient times. Avicenna called it "grass breakdown" — this suggests that this plant material helps to cope with the extra weight. Despite the exotic name, this grass is well known to the inhabitants of our country, however, call it differently – marjoram. The plant is known for its cleansing properties, it removes from the body toxins, cleanses the blood of excess cholesterol. Bardakos is characterized by a diuretic effect, improves digestion and increases the secretion of gastric juice. The herb improves blood circulation, helps to cleanse the intestines. There is an opinion that this plant speeds up the metabolic processes. Even if this is true, the active loss is adipose tissue bardakos does not provide.
Methods of application One of the applications of batacosa is compliance with salt-free diet. You can replace the dried grass, salt in the preparation of various dietary dishes. It is believed that this salt helps to reduce blood sugar levels.
Another way to use herbs in the preparation of teas (there are several ways).
Boil dry grass boiled water and let steep for 30 minutes under a cover (ratio – 1 tbsp/1 tbsp.).
You can brew the herb in a thermos. Drink tea before a meal (1/3-1/2 Cup).
In the same proportions pour boiling water the grass, and then warm in a water bath for 20 minutes. Method of using the same.
Put in the pot 2 tsp. tea, 1 tsp of batacosa and pour boiling water (1 tbsp.). After 15 minutes pour 1 tbsp. boiling water. Drink tea an hour after meals instead of the usual drinks.
It is worth remembering that all these teas have no effect on the fatty tissue – they suppress appetite, help clear the bowels and remove swelling. Due to this, there is a decrease in body volume (the numbers on the scales decrease, but only slightly).
Contraindications it is Important to remember that any plant material can cause an allergic reaction – make sure it does not threaten you (drink a few SIPS of diluted solution). Can't hurt to consult with your doctor. Grass bardakos used for weight loss, not combining with other diuretic and laxative teas and Badami. If you use tea, you will notice a sharp deterioration in health (dizziness, weakness etc.) immediately discontinue the scheme. Remember that at first you may experience an upset stomach – control its state (lower concentration of grass or on time, refrain from eating drink). It is not recommended to drink this herbal tea for gastritis, colitis, peptic ulcer disease. Taking the tea you need to maintain water balance – drink plenty of pure water to avoid dehydration.
Reviews
Grass bardakos for weight loss can be used, but the miracle can not count. According to reviews, the tea due to the volume of the body decrease, but the effect is short-lived.
Source: updiet.info/