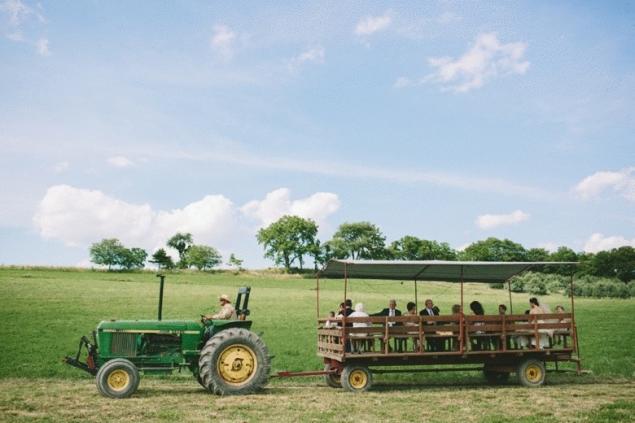 St. Luke's began working with an organic farm.
Many probably wonder why the menu in hospitals does not contain the rich nutrients of nuts or blueberries with antioxidants. Why do hospitals no fresh juice from real apples, pears, carrots and oranges? As fresh herbs from the garden can add taste to food and simultaneously increase the healing benefits of food? What if hospitals worked directly with organic farms to provide our patients with the most rejuvenating food, full of minerals such as zinc that helps heal the body?
Some hospitals are starting to move in this direction. For example, six blocks of the hospital of St. Luke's in Pennsylvania have teamed up with the Institute Rodale (Rodale Institute) to supply organic products to their patients. Now organic the beds are in a field near the hospital.
"A joint project with the Institute Rodel helps to provide patients with holistic care for their health that creates a positive atmosphere for health and healing," says ed Nawrocki, President of Anderson hospital St. Luke.
According to Bonnie Coyle, Director of public health in the "Network Health" of the University Saint Luke: "a Large number of studies have shown that organic fruits and vegetables have many advantages over traditional products, such as: increased content of vitamins, minerals, essential fatty acids and antioxidants, which reduce the number of heart disease and some cancers and reduce the risk of cancer, heart disease, allergies and hyperactivity in children."
Organic field Rodela is 5 acres (2 hectares) of 500 acres acreage block Anderson St. Luke. For the first year, 44,000 pounds (20 tons) of fresh produce was grown here, including lettuce and salad greens, lots of herbs, peppers, cabbage, cucumbers, pumpkins, broccoli, tomatoes, garlic and potatoes.
Projects such as this are civil disobedience, departure from norms, but they are constructive and positive act of revolution needed by mi
R. Institute Rodel was a perfect example of real health care reform, something that the government or insurance will never do.
Source: agracultura.org/