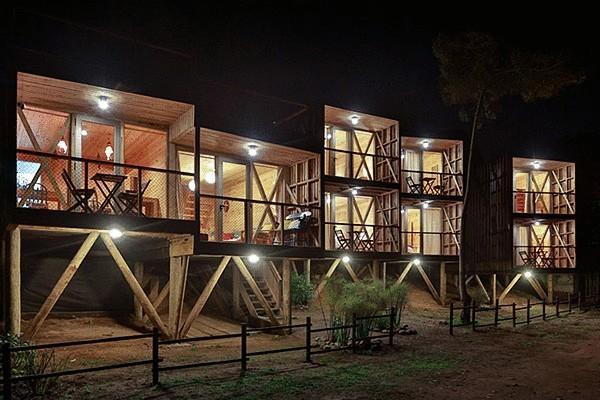 Two architects from Chile — Alejandro Sofia and Gabriel Rudolphi — designed small hotel with a view of the ocean. It is located on the beach in the valparaíso region, 100 kilometres North of Santiago. The complex of five buildings.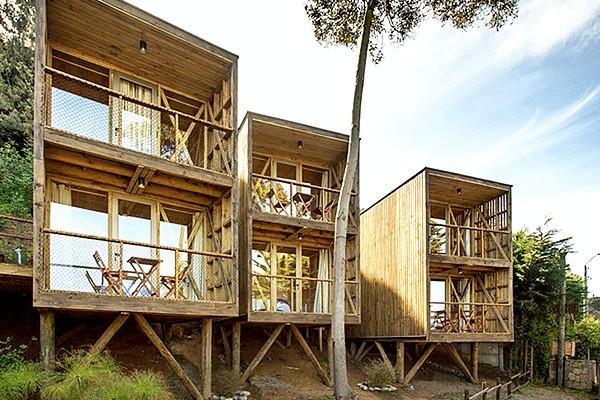 The building was constructed of rough pine boards. In the surroundings there are many pine trees. The architects used wood, after consultation with local builders and materials suppliers. According to them the raw pine is a good budget material that will support the entire region.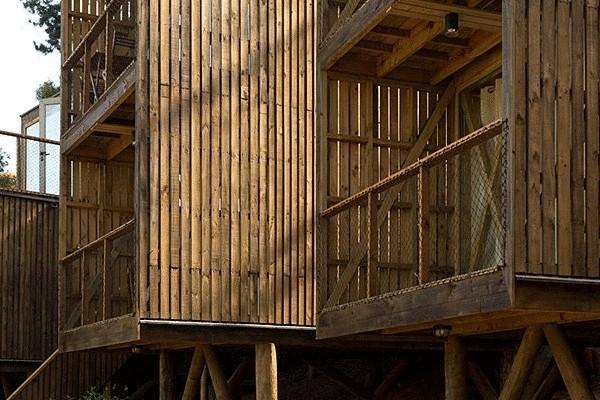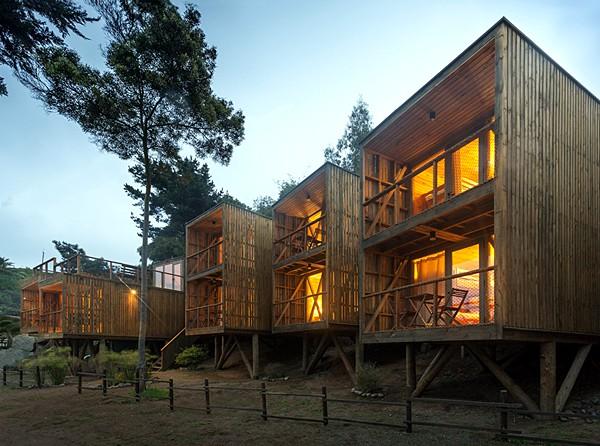 The complex consists of five buildings: three of them are reserved for guests, located in one dining room, one living master.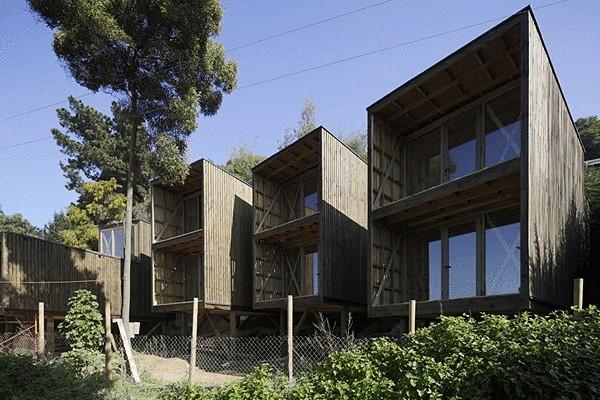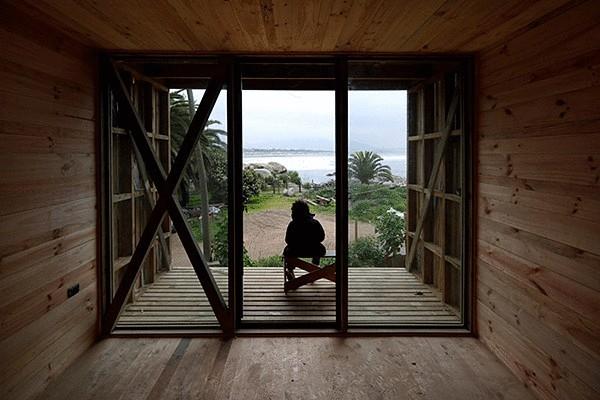 One square meter cost builders$ 500. The price turned out to be due to the decision to use the proportions of buildings corresponding to the standard proportions of wood available in the local market.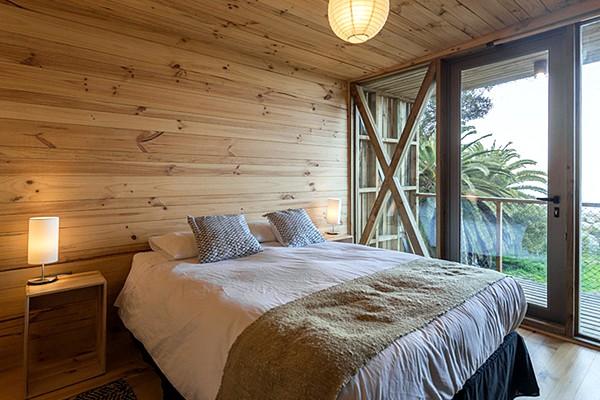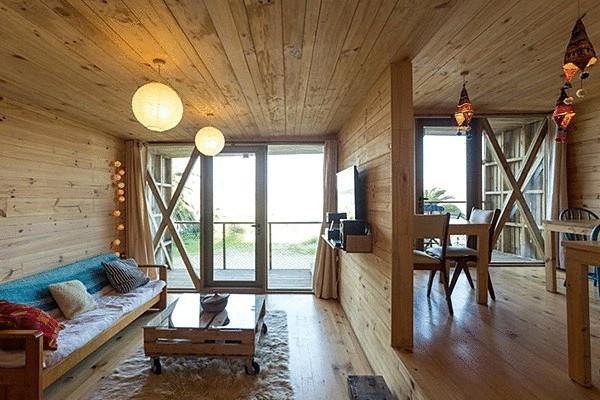 In every building for guests on the upper floor has a double bed, while downstairs is another bedroom and a bathroom. The wall facing the ocean made of glass. The terrace between the buildings is connected to the beach by stairs.
Source: thinkgreen.ru