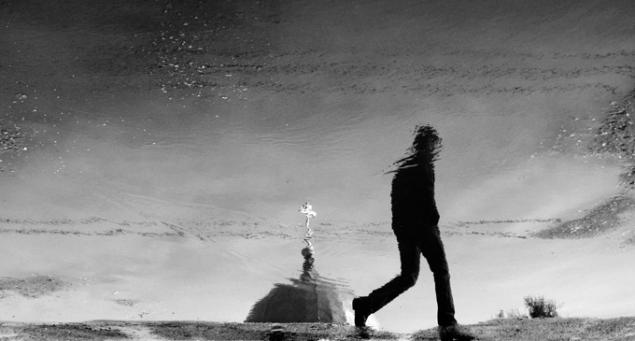 Don't know about you, but my family on the crisis, good save. It's not as difficult as it seems. We have such a bourgeois habit — every new year holidays the whole family to go skiing. The previous two years it was Austria, but even last winter, to all sorts of crises, we decided that there is more than a foot. Yes, the slopes are good, Yes, everything works flawlessly, but went down and there was wet pavement, a bit of snow in the evening everything is closed, the kitchen is monotonous, boring people. The realm of the dead hell of the European boredom, and you no mental contact.
If not for the crisis, we probably would have decided to try Italy, France or Andorra, where in General all the same. But the leap of the Euro has reduced our purchasing power in half and forced to engage seriously in the study of geography. It turned out that the planet Earth is very large and it has many beautiful mountains, which major tour operators have yet to notice. Skiing can be a good idea to ride in Georgia, Serbia, Bosnia, Kazakhstan, Kyrgyzstan, Ukraine, Armenia, Mongolia, Azerbaijan, Tajikistan, Iran, and even, believe it or not, in Russia. In addition to the reasons for the Caucasus, we have Mountain Shoria, Altai, Khibiny mountains, Sayan, Ural — about a hundred ski resorts, including dozens — quite a decent level.
Unfortunately, the crisis occurred late on these areas was no longer cheap tickets and comfortable accommodation options. Had to pay attention to the countries of the second and third world. I was two hands for the Iranian Dizin, but the wife was afraid that the militant Islamists before anything will get to death and threw her snowballs. A good place Ukrainian Bukovel — but there is really too likely to run into rudeness.
At some point we booked the hotel in the Georgian Gudauri: good road, you can drive to Tbilisi. But then decided to save Georgia on may day — say, at this time there is beautiful. In the end, we were in Bosnia. Jahorina ski resort — the same place where in 1984 hosted the winter Olympics in Sarajevo. Beautiful slopes, sincere people, right outside the window winter's tale, ski pass € 15 / day instead of 40 Austrian, two-bedroom apartment with fireplace 60 euros per night for three, hearty meal without any alcohol 5-6 euros, and tired to ride — next to the amazing city of Sarajevo, a little further away — Mostar, Jajce, Mokra Gora, Dubrovnik. Echoes of war, of course, is still battling in the mountains, but it has nothing to do with security, but rather is a bonus in the form of visual historical knowledge that it wouldn't hurt to have in our difficult times.
As a result, on new year's holidays this year we spent twice less money than in the past — and in rubles, not euros. Thanks to the crisis.
You probably already put in the mind of an angry comment: "the Author is detached from the life dude! There are people on new year's table, barely enough money, and he told us about ski passes says!" Well, let's talk about something else. For example, about my housemate, who with the advent of the crisis refused membership to the fitness club was free to run through the woods on skis and came to the conclusion that it is much more interesting and useful. For example, about one of my colleague who so lives not richly, but this autumn suddenly realized that time is also money, and quite decent, and the main time-eater is the social network. As a result, she refused to "Facebook", "Twitter", "Classmates", leaving only Facebook and "Vkontakte" (to listen to music) and now earns half as much.
But you anti-crisis story from Peter Shkumatov, coordinator of the public movement "Blue buckets". Since the ruble entered the zone of hard turbulence, the costs of its family of products grew by 4 thousand rubles. The horror, the horror, the horror! But the strange Shkumatov took this event as an opportunity to finally improve the quality of life. First, he just picked up and quit Smoking (6 thousand rubles savings plus valuable health). And secondly, finally did what was long wanted, but somehow never got to it — drag your website on the German server in the Russian cloud (4 freed thousands of rubles). Total — additional revenues exceeded the incidental expenses in 2,5 times. Thanks to the crisis.
Of course, to enjoy economic shocks is silly. Quit Smoking, drinking and fooling around is possible at any rate. But once happen in our lives disappointments of force majeure, it is best to turn them to their advantage: to optimize costs, to harmonize the way of life, and if it takes a really bad turn and you find yourself unemployed — to think seriously about big changes. Whether you've been doing all these years? In their path was? In the magazine "Russian reporter" where I work, we love to write success stories. Now, every second hero of these stories begins his story with how he got fired from his job. And through the laughter he adds that at the time he was ready to pour these men a snowstorm in cognac, and now terribly grateful to them.
On the old post-Soviet habit, we tend to think that quality of life is directly proportional to the rate of the ruble, its purchasing ability and our monetary income. But it is not necessary to have the philosophical education to see the obvious: everything above the minimum income may embellish life and make it unbearable. Money is just a resource, and not the most effective. There are other means to improve our lives. For example, social ties. By the way, another crisis story. I have one not in a measure responsible comrade. In childhood he read books about that person — the blacksmith of his own happiness. In his youth, continued this theme with stories about "selfmademan", who single-handedly turned the mountain, but succeeded. In the first half of life this fellow was locked, I had achieved something, but the last ten years, stood still, and then began to fizzle out. Losing his job, he looked around, remembered friends, extended social circle — and found itself around the possibility of which had not even suspected. They are now with one school friend started a business, and for a specific customer, who was another school friend.
A crisis is a time to be weak. But if you correctly this weakness to dispose of, you will find an amazing thing. It turns out that the word "dismissal" comes from the word "will". It turns out. in all previous years, your power was going to curb your own abilities. You were himself the guard, you spent a lot of energy to enclose a mind of its own barbed wire to put around the perimeter of the tower, to put up posters with the slogan "ay-ay-ay!" and in the name of stability to engage in repetitive manufacturing gloves. You dug a huge pit to bury the talent given to you and safely hid the silver of his Lord. But now the walls have collapsed, crumbled spines, faded posters. You've become weak and free. This, of course, unbearable. But maybe you have one last chance to make it creative freedom with the source of well-being. To invest, finally, given you a talent thing, that he who has entrusted it to you, would get their profit.
Here is another crisis story. There is a man — Eugene Lomize. He is currently one of the top managers of Yandex, the man who created this company service Direct main tool of monetization of Internet search. In other words, there would be no Eugene Lomize, not the fact that Yandex has survived in the fight with Google. So in 1998, this forty-year man with two higher educations was sitting at home with shish in my pocket and tried to come to terms with its own ineptitude. Resigned, he finally calmed down, sat down at the table and engaged in what he at that moment was really like — pure soul began to translate from Latin a treatise "On the manners, lifestyle and wickedness of the Turks" George the Hungarian. And in his spare time Eugene Lomize met with the same stupid people who could do something to help him in this worthy, but free labor.
A month later, his work found him. And so it is with everyone who is just doing his job.
It is a pity that the translation is a unique literary and ethnographic monument of the XV century again postponed indefinitely.  
Author: Dmitry Sokolov-Mitrich
Source: foma.ru/krizis-stat-slabyim-svobodnyim.html