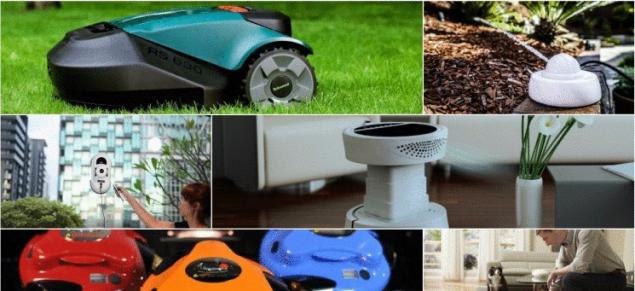 Cleaning of the garden should not become a routine. We present to your attention of 10 robots that will do everything for you while you enjoy the nice weather.
Finally. Spring has come. The air temperature increases. Now you can spend more time outdoors.
But first we must clean the garden!
Cleaning the yard after winter for many is a chore, but it shouldn't be. Are you looking for helpers, but I understand that children can not count. So why not buy a robot assistant?
These 10 robots will do spring cleaning this year enjoyable. Hell, you may never have to do it. We consider the main types of robots ranging from robotic vacuum cleaners to air purifiers, smart dispensers and robotic bartenders. The robot bartender is probably off topic, but it will help you to relax while the other robot will clean up.  
TO YOUR ATTENTION ARE 10 ROBOTS THAT WILL HELP WITH SPRING CLEANING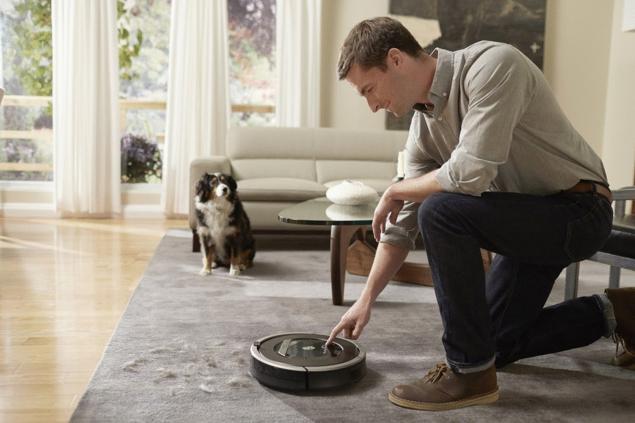 What could be better than not putting off your spring cleaning in the closet, charging her robot that will do most of the work? Robot vacuum cleaners have come a long way since its inception, and they will perform the lion's share of the work washing the floors in Your home. Read the section on robotic vacuum cleaners to see which one will suit you. However, most models can move around any surface, wash the floor several times, falls from ladders, will not damage the furniture, and their work can be scheduled at certain times during the week.
If the floor still remained stubborn stains, consider buying a robot vacuum with a stiff brush. Again, there are many models, but the iRobot Scooba 450 is the closest in performance to the person. Scooba 450 will first prepare the floor, sweep the debris, will cover the surface with a thin layer of water or means for washing of floors, so after collecting all the dirt. Hard brush removes dirt, while the vacuum cleaner sucks the dirty water from the floor.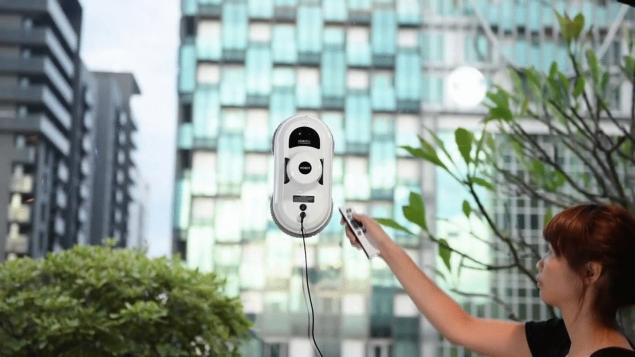 Before you can open the Windows to ventilate the house, why not wash them? Or, better yet, why don't you entrust this difficult job to a robot? There are a few robots for washing Windows, including HOBOT-188 is equipped with two cleaning disks covered with microfibre fabric, which moves and rotates along the surface of the glass, washing away the dust and dirt. Much of the dust is sucked by a vacuum.
If you want quality to ventilate the house, take it from ECOVACS Atmobot A330. Atmobot uses three layers of filtration to remove harmful substances in the air with a brushless motor. It has a backlight that changes color, it is a pleasant voice tells you about the degree of purity of the air and even plays music while cleaning.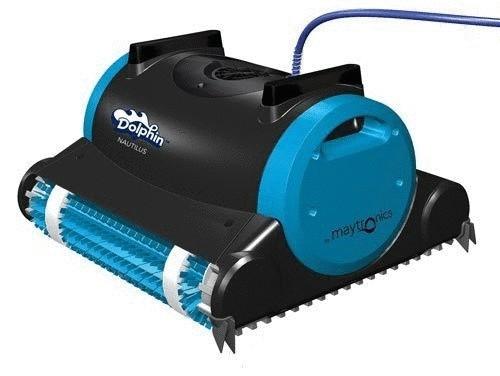 It's probably early to start the pool, depending on where you live, but it's never too early to clean it. Dolphin robot pool cleaner will scrub, vacuum and treat any surface of the pool for 3 hours. The robot has a patented swivel cable that resists tangling. It works very effectively: one pool cleaning will cost you less than 15 cents. This is a ready solution, as the device can independently assess the degree of contamination of the pool.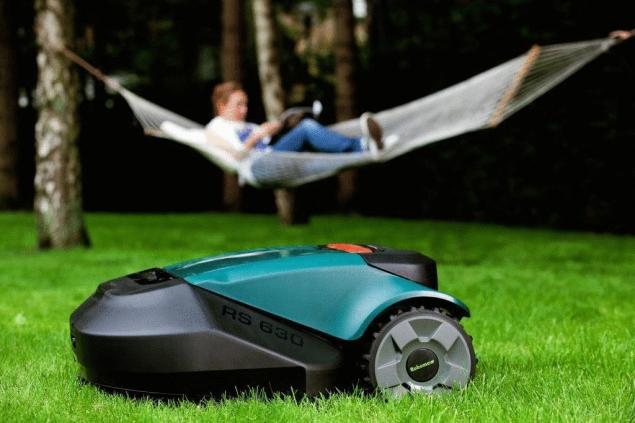 I love to mow the lawn, but it's just one more item from to-do list for the day. Please note our section of the lawn mowers and select the device on your taste. Robomow RS630 (pictured), for example, boasts first-class features and characteristics for the simulation of lawn and maintain it in perfect condition.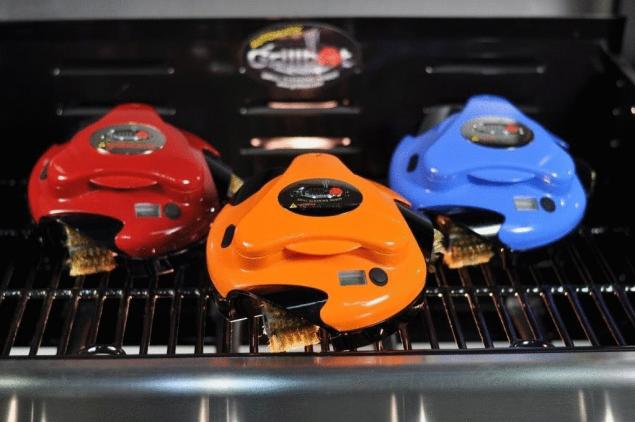 With the approach of fine weather it's time to prepare your setup for a barbecue. Grillbot is a must tool for your kitchen in the backyard. Grillbot will clean any gas or charcoal grill, even if it is still hot (250 degrees). 10-30 minutes Grillbot will clean it. It can be programmed to perform a light or deep cleaning depending on the degree of contamination of the lattice.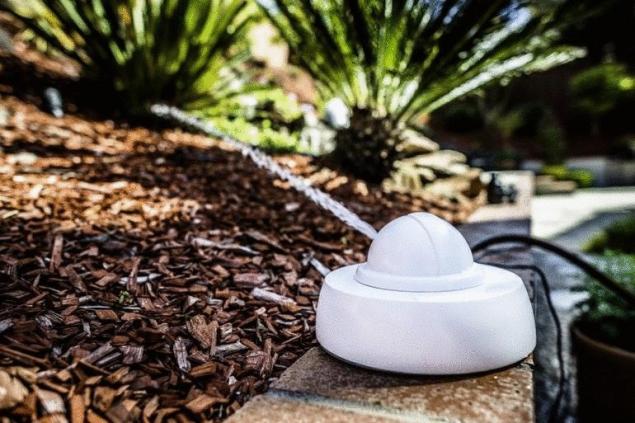 Although it's not exactly cleaning, but a well-groomed lawn can beautify any home. Droplet Robotics, the company facilitates this task with the help of a smart sprinkler system that combines the latest technology in robotics, cloud computing and related services for the care of plants, it also saves water. This robot weighed six pounds can spray water to a distance of 30 feet, to collect data from more than 10,000 weather stations, to analyze more than a million soil samples and on the basis of integrated biological information to make a decision about when, where and how much water to spray.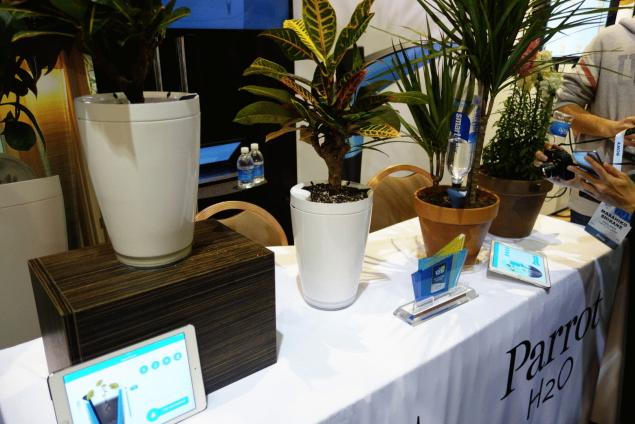 Meet a new robot gardener. The company Parrot, known for drones and headphones, has produced robots Pot and H20, which have sensors to analyze the condition of the plants, soil moisture, fertilizer, ambient temperature and lighting. Pot is a robot gardener with a 2-liter water reserve and four spouts that automatically determine when your plant needs watering. H2O — smart tap, which is placed in the soil and watering your plants. On top of the robot is attached to the vessel (sold separately) to water.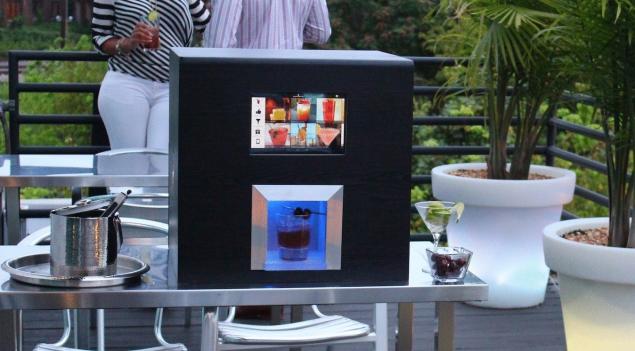 All robots in this list were created in order to make your life easier. Finally you can relax and unwind. And the best way to do this is with a strong drink — if you are an adult, of course. But don't worry, you don't have to be a bartender. There are several robotic bartenders on the market, including Monsieur, which can mix thousands of cocktails, but you are required only to choose and press the button. Robotic bartenders are even used on cruise ships. published
Source: www.robo-hunter.com/news/10-robotov-dlya-vesennei-uborki