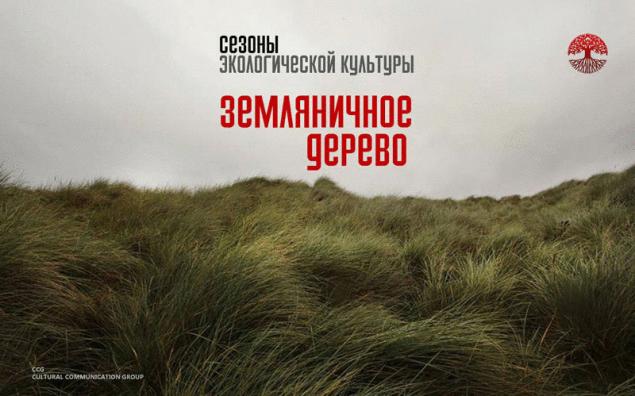 For the third year in Moscow are the seasons of ecological culture "the Strawberry tree", a project that has already become a space where artists, environmental designers, and community activists have the ability to productively communicate and implement ideas aimed at the development of interaction between culture and ecology in the urban environment.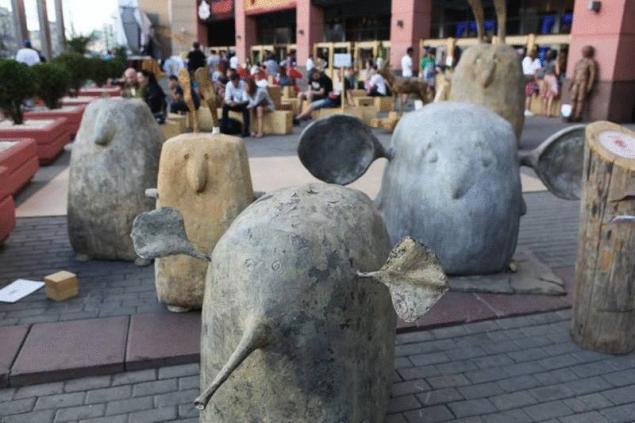 "The strawberry tree", annually conducts a series of town festivals, exhibitions and educational projects. All this together contributes to the promotion of new forms of art that reflect environmental issues. The creators of the project have identified a number of thematic lines, which is the development of the project. In particular, is a transformation of the urban environment: object, installation, paintings and sculptures in public places and on city streets. All activities are accompanied by live performances, which include concerts, performances, screenings, eco-fashion and street theatre. Also their activities, "the Strawberry tree" will include an eco-market and scientific-educational activities on various topics.
In its two years of existence, "Strawberry tree", the project was presented at various venues: the Olympic Park in Sochi, and the Central exhibition hall Manege, and the international music festival Usadba Jazz, and a whole series of measures on the territory of Moscow parks.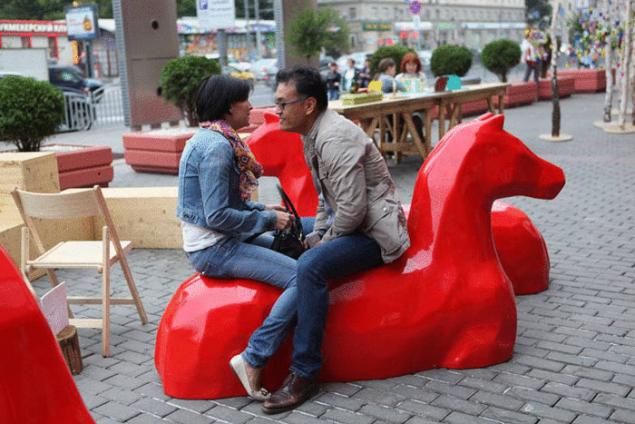 Ideologists of the project regularly receive a large number of letters of support initiatives. Currently, the project has such friends-partners as the Russian Academy of arts, MSU M. V. Lomonosov, the NCCA, as well as a number of state agencies, environmental and public organizations. Thus, at the moment around the "Strawberry tree" a whole community which has set itself the goal of promoting the idea of creating in Russia a new trend that combines ecology and culture.
In the new season, which will begin in may, project "arbutus" has the subject "Diversity". The topic is very relevant, the city needs paint, as they shape the perception of the person, causing the desire to live in it, work to grow and raise children. It is very important to disclose the concept of ecology not only through the standard perception, but also through the new – through the prism of art, to engage in the formation of new system of values existing at the interface of ecology, innovation and culture.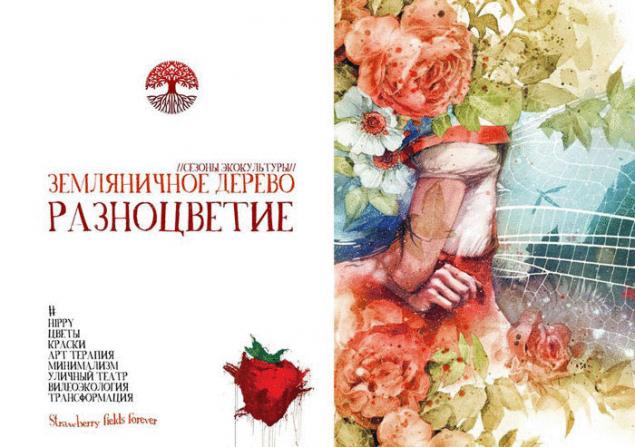 Environment and cleanliness is a very broad concept, one might even say – is immense. The project "the Strawberry tree" puts these words in the first place, understanding about moral purity, about the cleanness of thoughts, and, of course, the ecology of our environment, trying at every opportunity to share their predstavleniyami and ideas with people that this world has become at least a little brighter and better. published
Author: Alena Bykova
P. S. And remember, only by changing their consumption — together we change the world! ©
Source: www.strawberrytree.ru/