We have 10 interesting ideas for the mini-snacks to any home party. You can make them sweet, salty. You can change the ingredients to your taste. Watch and be inspired by!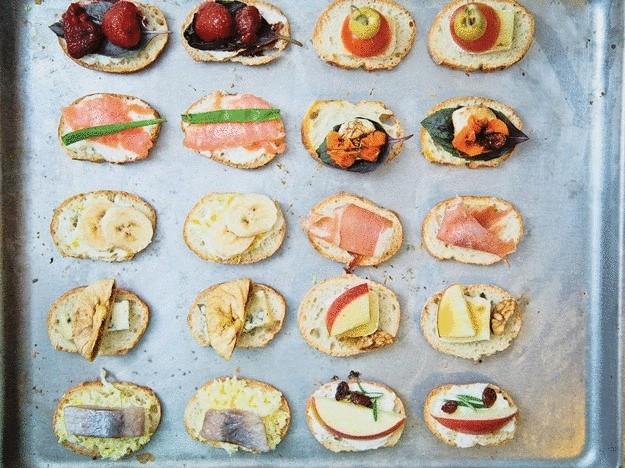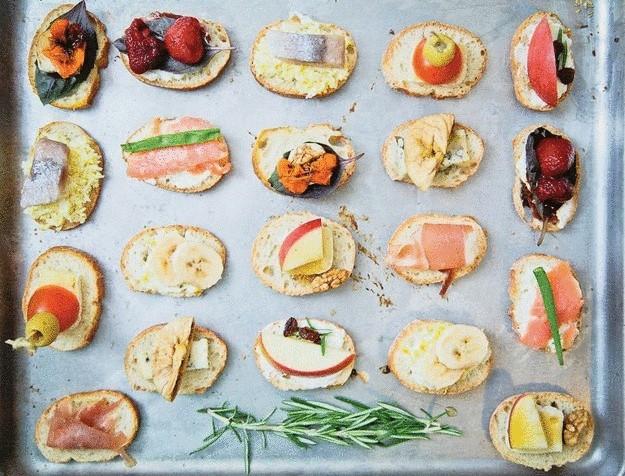 Strawberries + Basil + balsamic Fig + goat cheese of Course, if the balsamic with the figs could not be found, you can replace it with normal. Strawberries are compatible, both frozen and fresh. The cooking method is very simple: a baguette spread on some goat cheese, place it on a Basil leaf, top with strawberries and pour over all a couple of drops of Fig balsamic.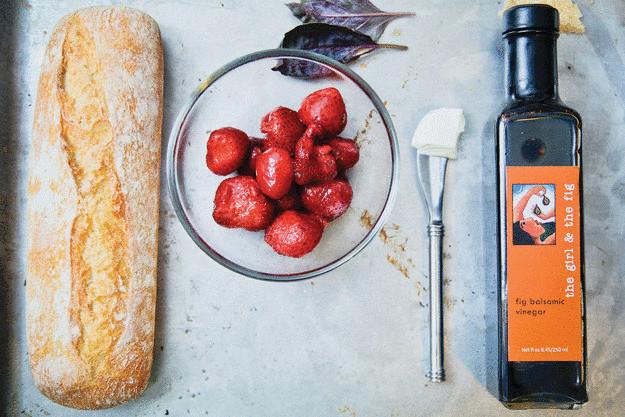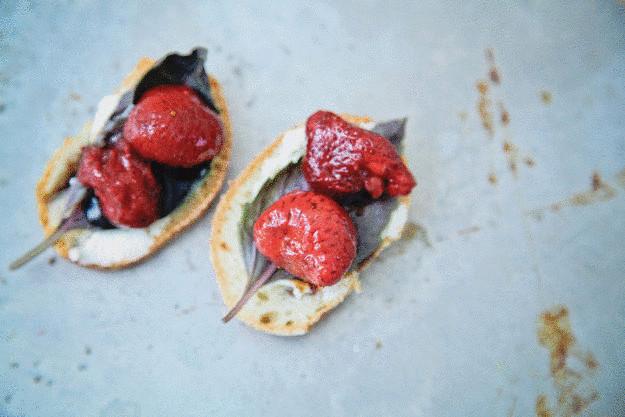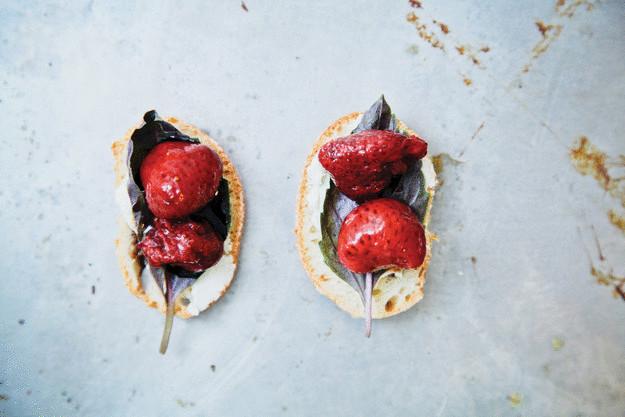 Herring + boiled egg Cook the egg. It is important that the yolk was hardened, so simmer for at least 10 minutes. After eggs are cooled, grate them on a fine grater, put full on the bread and on top put a piece of herring.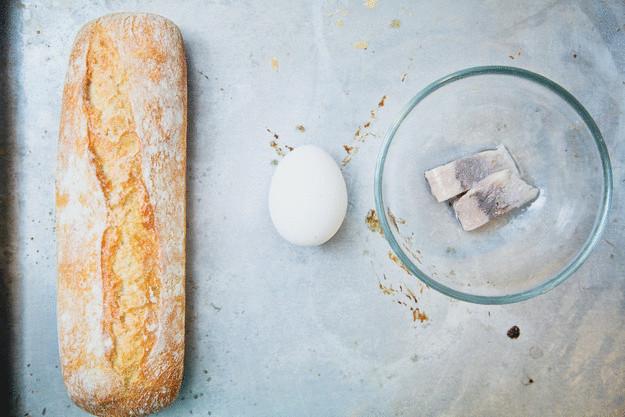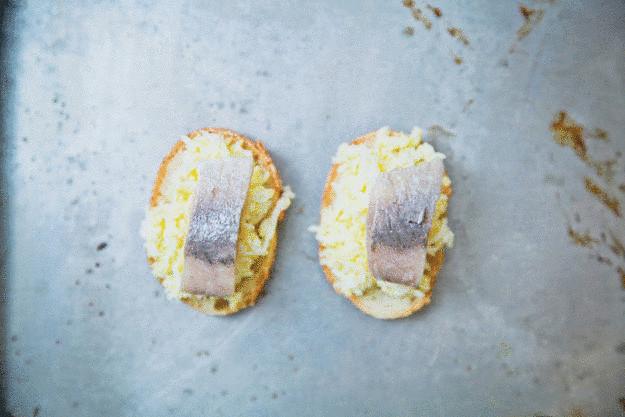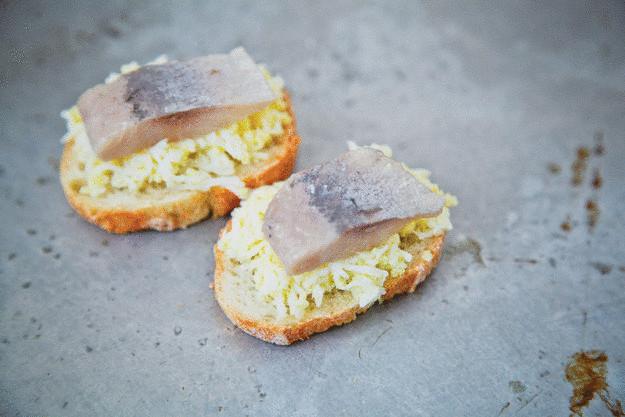 Camembert cheese + cherry tomatoes + olives are Usually in a snack add mozzarella, Camembert, however, she acquires a more sophisticated feel. Put on bread, a small piece of Camembert. Divide cherry tomatoes in half, put half on the cheese. Then on top place a toothpick with a green olive.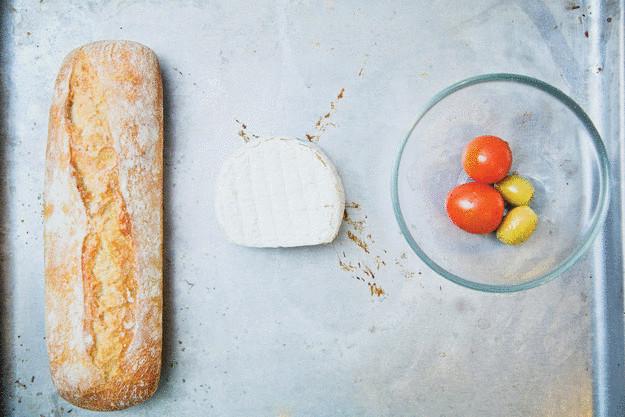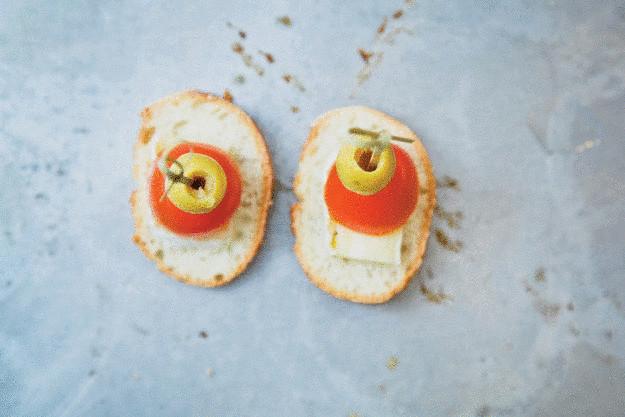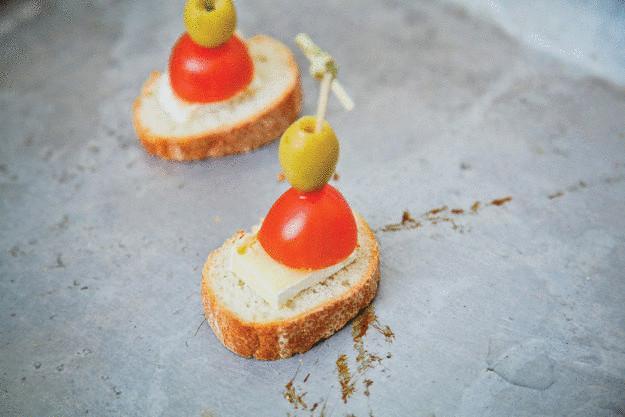 Balsamic + mozzarella + roasted red pepper Pepper is optional bake in the oven, as this will take much time. It can be baked on a flat plate in the microwave. Enough to bake 3 minutes. Put the Basil on the baguette, top off with mozzarella and then the peppers. Pour a couple of drops of balsamic vinegar.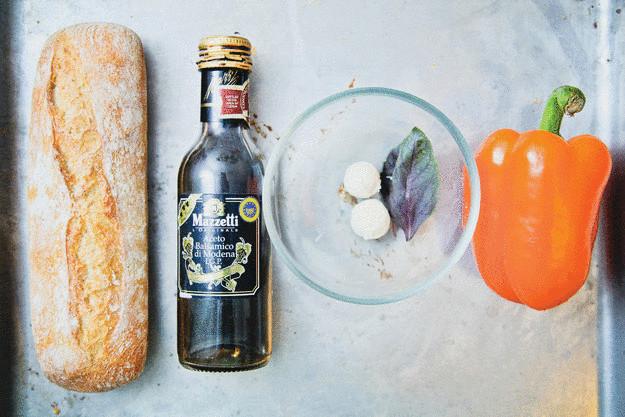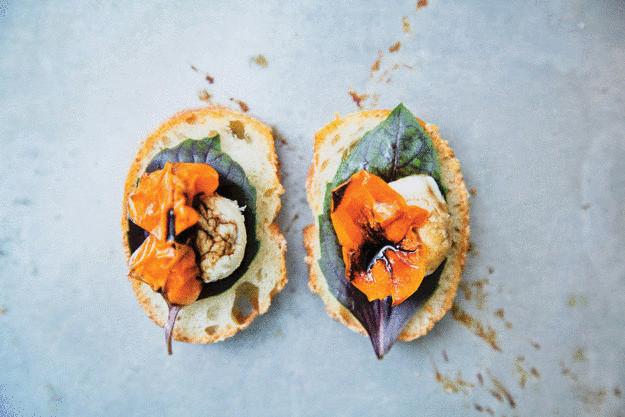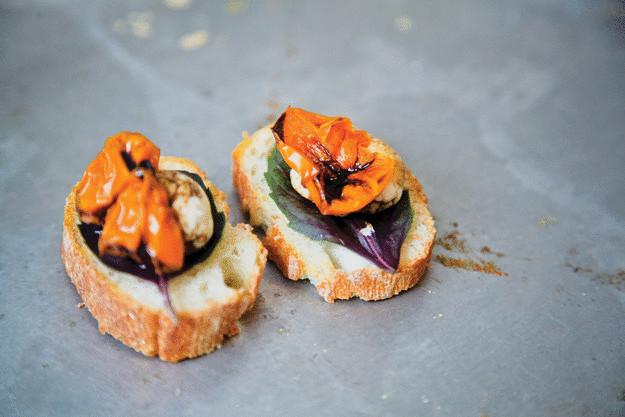 Salmon + cream cheese + green onions this is Probably the most common snack. Slices of salmon can be replaced with trout. Spread cream cheese on the baguette, top with a slice of salmon and garnish with green onions.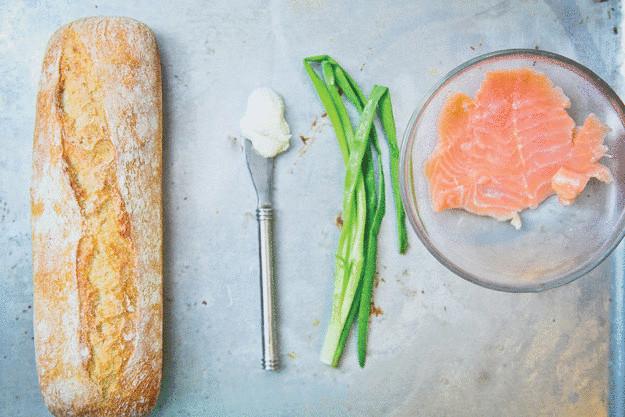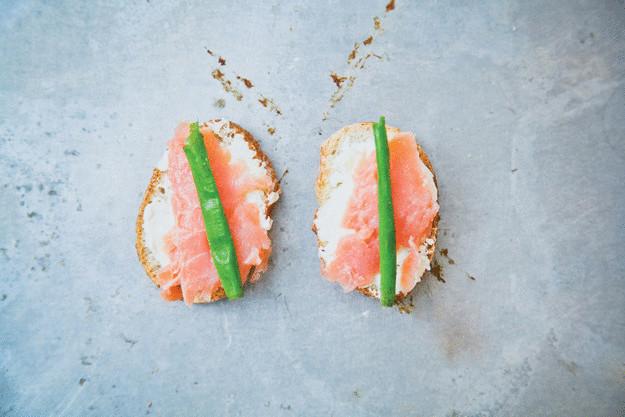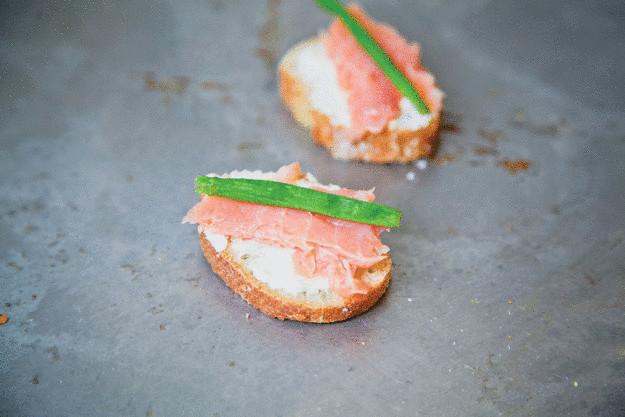 Figs + blue cheese Can be used as fresh figs and dried. Optionally, you can add a couple drops of honey. If you are using dried figs, split the fruit in half, if fresh, cut a slice the size of a slice of baguette. Bread put a slice of cheese and place on top of figs.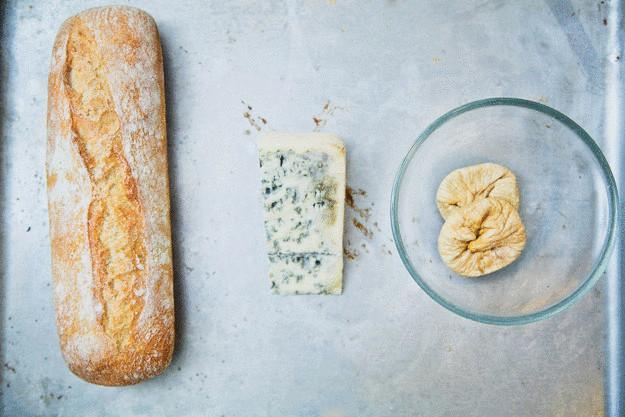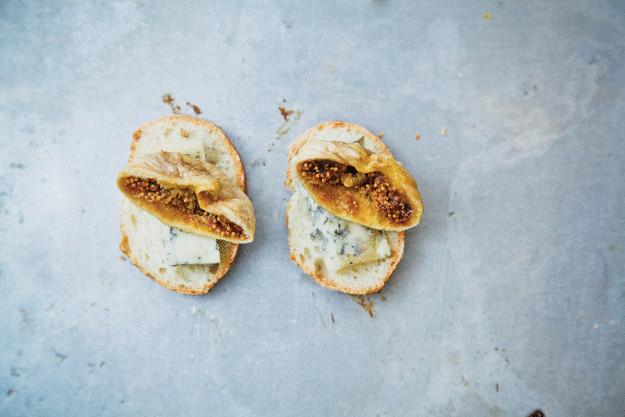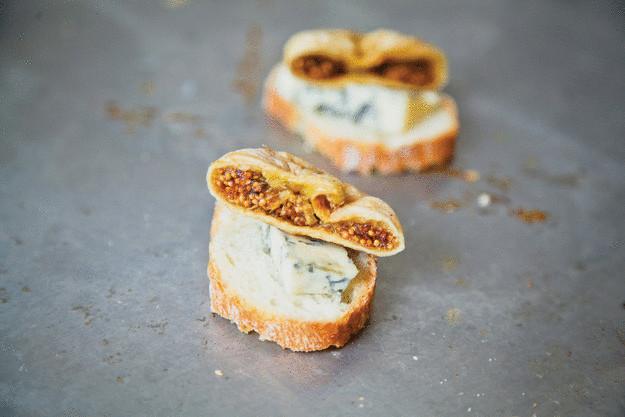 Banana + lemon zest + cottage cheese is a Great dessert appetizer. Spread cream cheese on the baguette, top, grate a little lemon zest and put a couple of small slices of banana.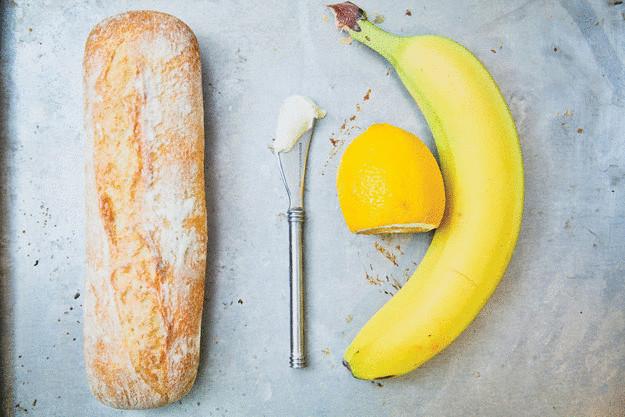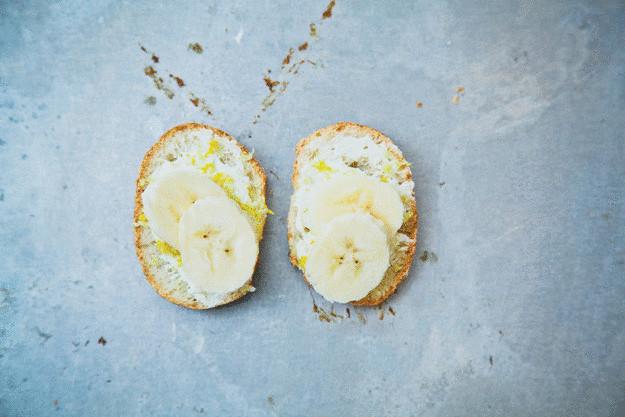 Ham + olive oil Snacks with jamon is very popular. There is nothing superfluous. Season with a few drops of olive oil and then place on a baguette ham. In season top, you can put a piece of melon.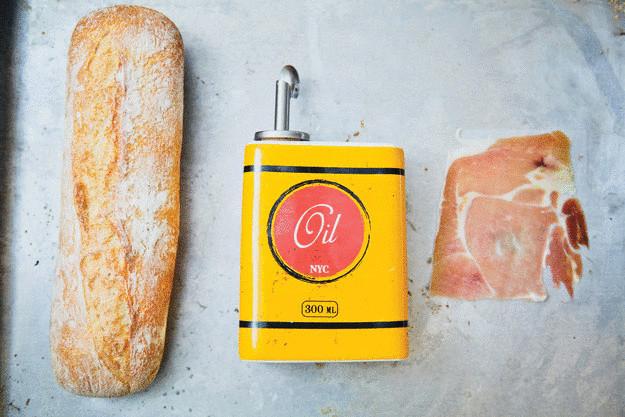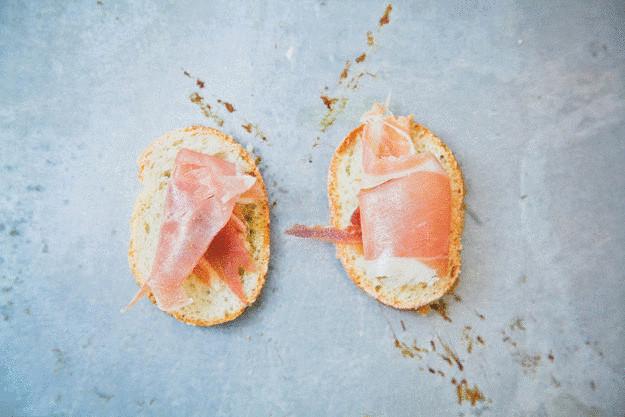 Apple + raisins + rosemary + goat cheese Apples, this snack can be used both fresh and baked. Bake them in the microwave. Spread goat cheese on bread, put on it slices of apples, a few leaves of rosemary and raisins.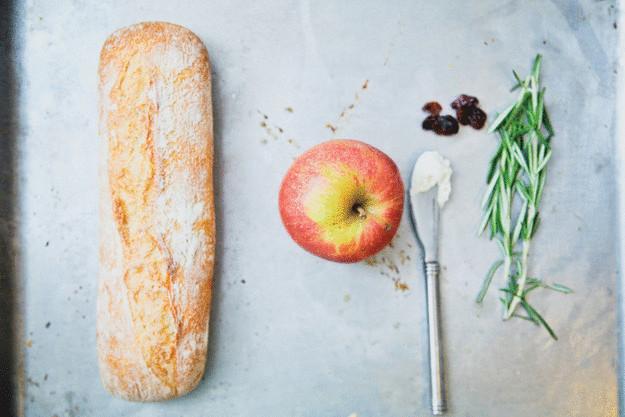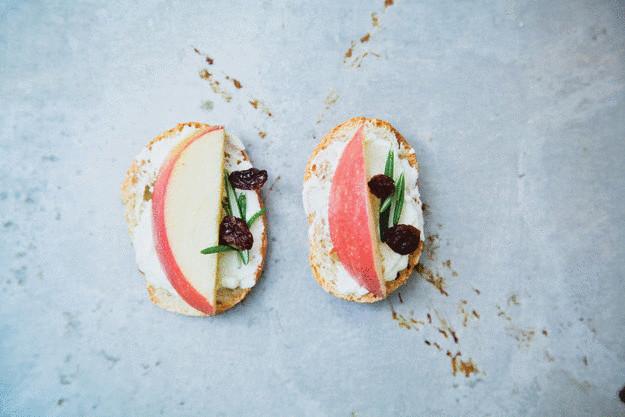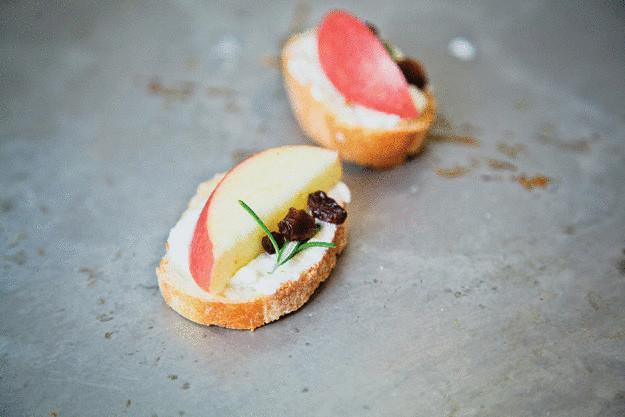 Apple + brie + honey in our recipe, you can add walnuts. Put a small piece of brie on the bread, top with Apple and drizzle with honey. On top sprinkle with walnut shavings. published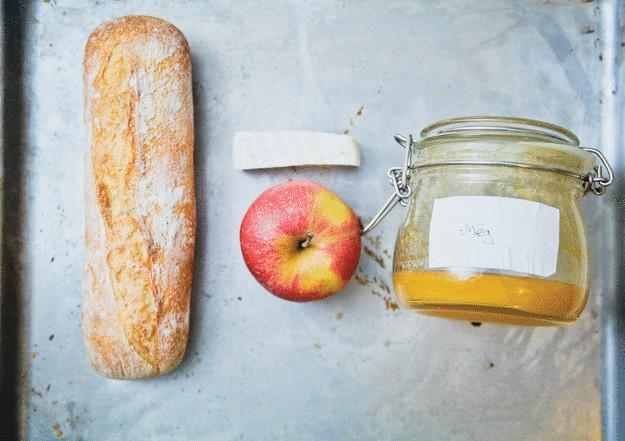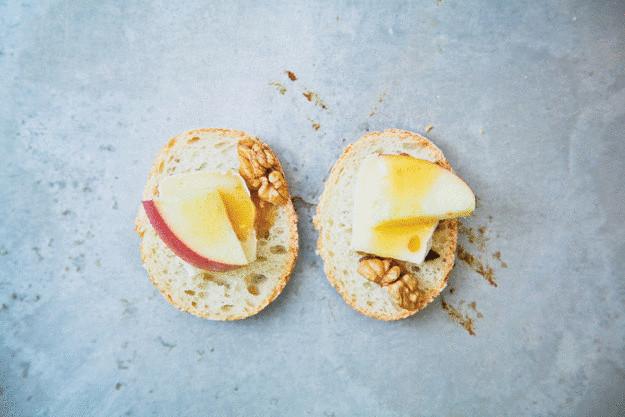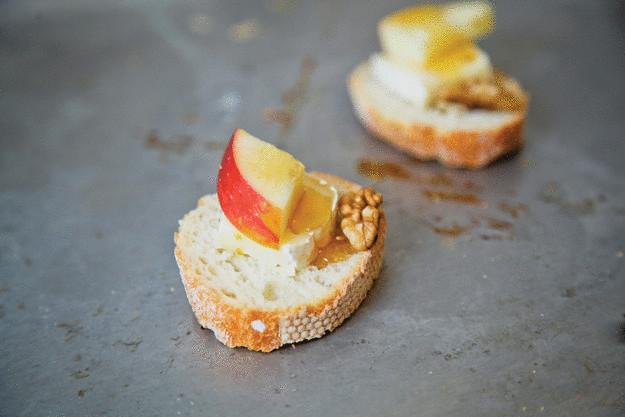 Photos: Tatiana Grebennik P. S. And remember, only by changing their consumption — together we change the world! ©
Source: kitchenmag.ru/posts/desyat-idey-dlya-mini-zakusok