American company Ford has presented at the MWC 2015 with two new electric bikes, which are called MoDe:Pro and MoDe:Me. They have a number of smart functions and to be connected to the iPhone.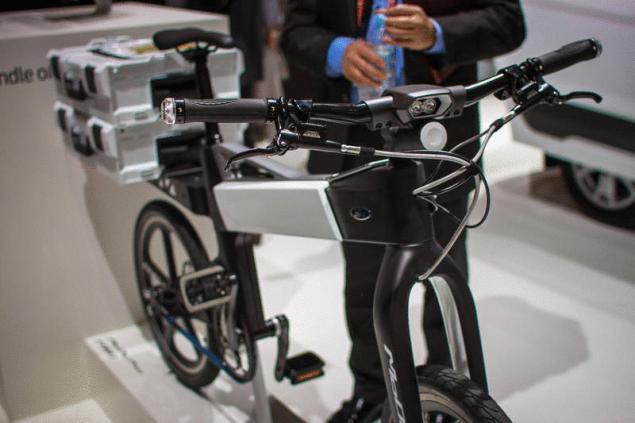 Both electric bike has a folding design, which will greatly facilitate their transportation. They are equipped with special sensors that will alert the cyclist of the approaching vehicle (with vibration and light indicators), and will also include special flashing lights to indicate the bike on the road. All this is intended to improve the safety of cyclist on the road.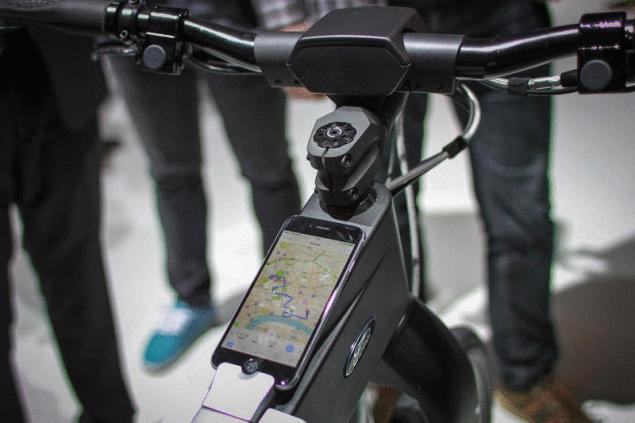 The bike has a function that helps not to stray from the route. The wheel creates a reverse tactile communication, signaling the approach of the turn. As a Navigator is used connected via Bluetooth with iPhone app MoDe:Link. The application should be noted separately, because it is not just routes from one point to another, but can also plan the route based trips to public transport, given his schedule and the time required for the trip to the bus stop. It will be useful for travel outside the city. Also this app allows you to turn on the headlights and turn signals on the bike.  
Model MoDe:Pro are primarily designed for use in commercial purposes, for example in delivery services and couriers. Specially for this purpose it is equipped with the optional rear rack for cargo. But also, this bike will appeal to those who makes frequent long trips around the city. And MoDe:Me is more appropriate for ordinary users who just want to go to work or go Cycling. It is more convenient to transport and easily fits even in a small trunk.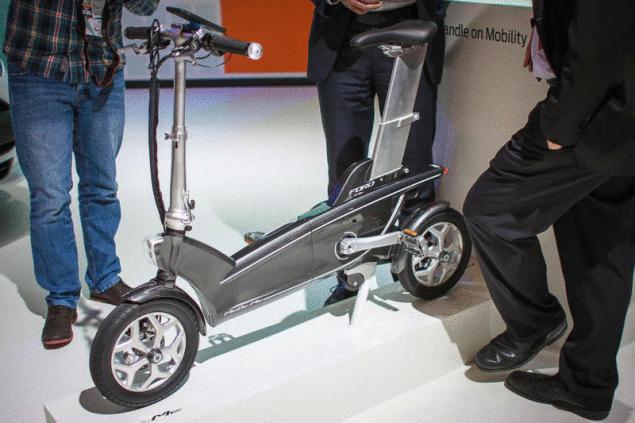 The bike has a function that monitors the physical condition of the cyclist. Mode "No Sweat" to reduce the load on the body by switching on the electric motor. But for keeping track of your state required fitness tracker, connected to iPhone.
In both models, the motor has a power of 200 W, and the capacity of the battery is 9 Ah. Unfortunately, we do not know how far you can go on one battery charge. The maximum speed of the bike while using motor is 25 km/h. published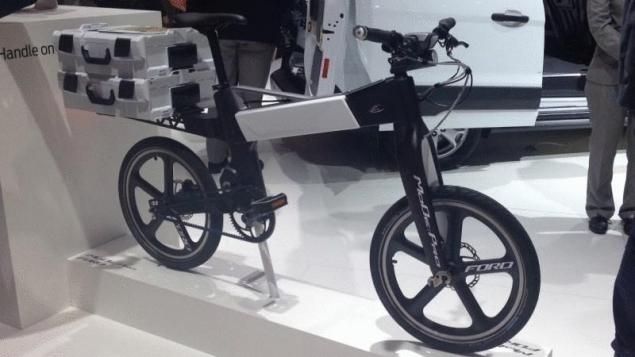 P. S. And remember, only by changing their consumption — together we change the world! ©
Source: tehplaneta.ru/automotoavia/ford-predstavila-paru-konceptov-ehlektricheskikh-velosipedov-mode