In China developed electric superstores. He is not afraid of traffic jams, and it can carry up to 1200 passengers at a time. Soon the bus of the future will appear on the streets of Beijing.
The bus called the 3D Fast Bus, it is equipped with electric motors and solar panels, moving on specially equipped tracks on an ordinary road at a speed not exceeding 60 km/h.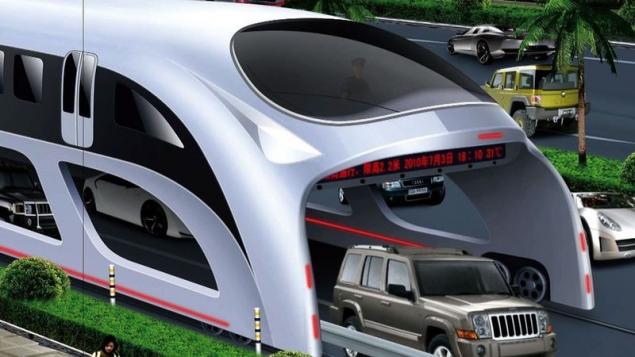 Thanks to a U-shaped platform with a height of about five meters, the bus goes over traffic, and therefore congestion, in principle, not terrible.
To monitor the situation on the road the driver assist radar, which in the case of dangerous rapprochement with the cars emit audible and visual signals. published
P. S. And remember, only by changing their consumption — together we change the world! ©
Source: vk.com/vk.goodfakts