Look at these pictures: the car pictured on them, this year marks 43 years! The Maserati Boomerang is a masterpiece of industrial design of the 70's authorship of the legendary Giorgetto Giugiaro.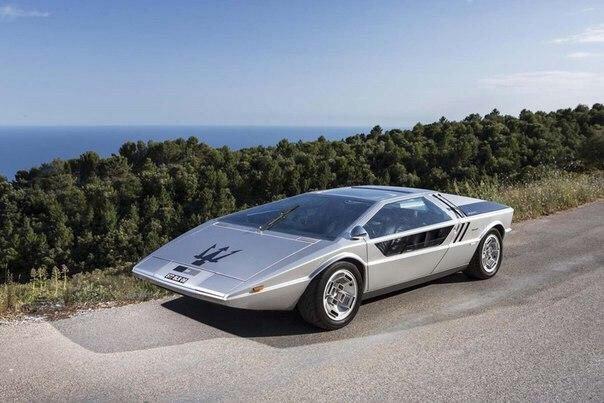 The layout of the car was first introduced in 1972-m to year at the Turin motor show, a few months later at the Geneva motor show 1973 at the stand of Atelier Ital Design appeared fully running sample, homologated for travel on public roads.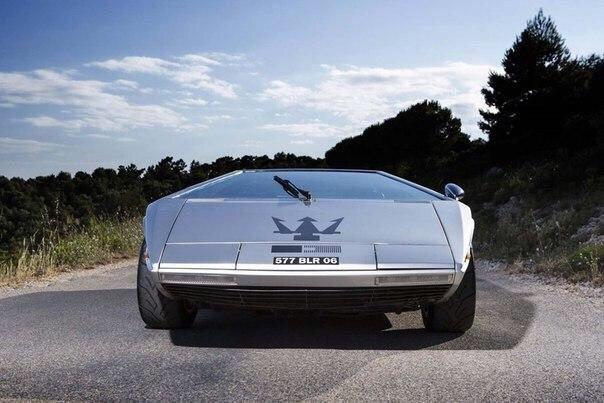 Machine built on the chassis serial Maserati Bora, the legacy of which she got a mid-engine layout, 5-speed manual transmission and an outstanding V-shaped 8-cylinder engine working volume of 4.7 liters and 310 horsepower With it's futuristic sports car could reach a maximum speed of 300 km/h.
The geometric parameters of a striking wedge-shaped body still excite the imagination. The height of the Boomerang — a total of 1070 mm (for comparison, the current Ferrari 458 Italia has a "growth" 1213 mm) and the angle of the windshield is only 13 degrees, which, according to many experts, it was actually on the verge of adequate visibility.
All this splendor is complemented by the panoramic glass roof and transparent doors. Alloy wheels of unusual design can be attributed to the works of art.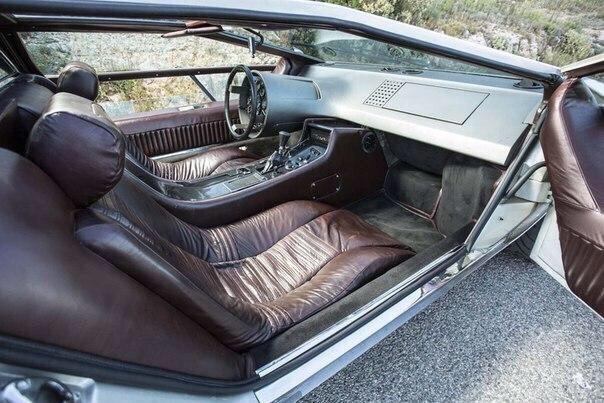 Not less surprising exterior very original interior, Maserati Boomerang, made in a minimalist style. All instruments are located inside a huge fixed steering hub around which revolves the rim of the "wheel". The driver and passenger are in bucket seats with reclining fit, as in a racing car.
Boomerang was made in a single copy. In 1974, the year after the show at an automobile exhibition in Barcelona, the unusual chassis, the concept car was sold into private hands. Once again, the car has surfaced only in 1990-m to year at the competition of elegance Bagatelle Concours in France. Later, a unique prototype has several times changed owners, has been partially restored and is periodically flashed in various exhibitions and shows, where it always collected the main prizes and awards.
And now the car is again for sale. Icon of automotive design will be implemented on known Bohnams auction. For extravagant Maserati Boomerang plan to gain quite a decent amount — approximately $ 4 million! Now the coupe is in excellent condition and is suitable for operation on ordinary roads. published  
P. S. And remember, only by changing their consumption — together we change the world! ©
Source: vk.com/cars.best