Glycerin is an emollient and "blagonamerenny" for the skin is used for a long time. Glycerin facial mask is very popular and affordable, which is important. It is often used to eliminate skin rashes, sores and blackheads.
How to make glycerin mixture at home and how to use it? Get acquainted with more effective prescriptions, preventing the appearance of wrinkles, and features a glycerin facial masks.
Among some of the conditions of preparation and use of a mask with glycerin beauticians call sufficient humidity 40-70%, due to the high hygroscopicity of glycerol. In the mixture of the main ingredient should be 100%. Component combinations where the maximum concentration does not exceed 10% of the best option.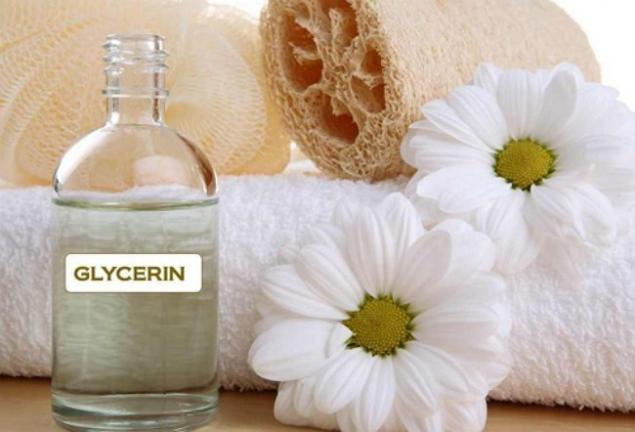 Popular recipes
Perfect result to provide the procedures and glycerin mask. Take them regularly, but don't overdo it with repetition.
Orange
Known glycerin anti-aging face mask and its tonic effect. Under normal or dry skin as a component you can use 1 chopped orange. The slurry is placed in a glass container and filled with cold water (200 ml). Put "cocktail" with a lid and stand in the cool of the 7 days. Healing in the strained infusion add 1 teaspoon of glycerin. If the facial skin is oily, orange model on a lemon.
With honey
This recipe will allow you to quickly get rid of the pop on the first face of wrinkles and sagging. To prepare the glycerol mixture, whisk 1 egg yolk with half tablespoon of butter. Add 1 teaspoon of honey and glycerin, 1 tablespoon of tincture with chamomile. The resulting mass for 10 minutes superimposed on the face. Glycerin washed out the remains of the mask from the face with cool water.
With potatoes
The perfect recipe for Mature skin. 1 potato boiled in their skins, cleaned and kneaded. In mass interfere 1 egg yolk, 1 tablespoon water, milk, vegetable oil, 1 teaspoon of glycerin. The components are mixed into a homogeneous mass. The glycerin mask for 15 minutes, washed off with water.
Egg
To prepare the mixture, mix well 1 teaspoon of glycerin and two parts water with 1 egg yolk. Moisturizing glycerin mask is ready. The face is wiped with the mixture, and after 20 minutes the remnants of the mask wash off with warm water. published  
P. S. And remember, only by changing their consumption — together we change the world! © Join us at Facebook , Vkontakte, Odnoklassniki  
Source: horoshulya.ru/ot-morschin/glitserinovye-maski-dlya-litsa-populyarnye-i-dejstvennye-retsepty.html