The flower is beautiful. And there are fragrant. Usually these two properties are rarely combined in one flower. Even the rose smell is not so rich as, for example, discreet mignonette.
Russian front gardens were famous for the fragrant flowers. What? RESEDA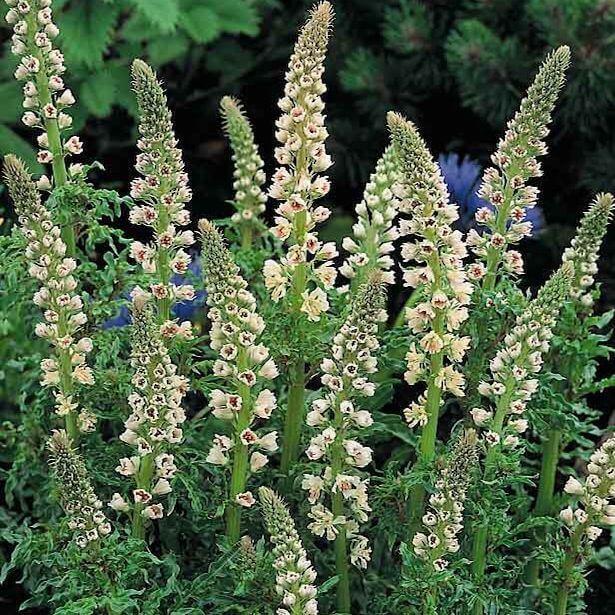 Tonight RESEDA exudes a wonderful aroma. Your RESEDA flowers is not known, therefore, to put a representative beauties. Long flowering from mid summer until frost. The most fragrant and old varieties – fragrant mignonette. To soil is not demanding. Loves the sun. Plant height from 20 to 40 inches (depending on conditions and variety).
Heliotrope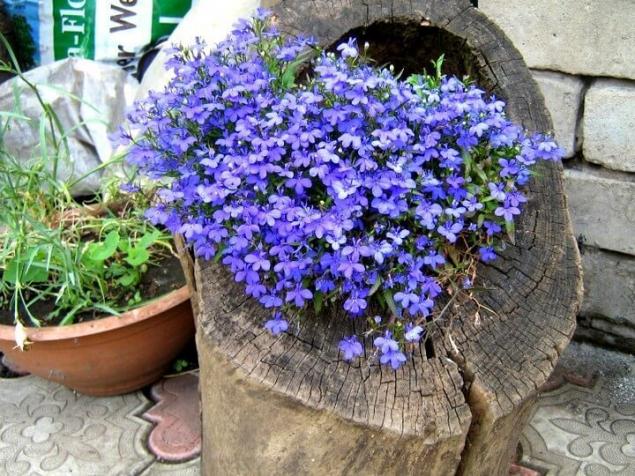 The heliotrope and good smell and color. Blooms until frost. There are tall varieties that can be grown in large pots in greenhouses. Heliotrope well cuttings. So at the end of the summer you can do a "supplies" for next spring. Rooted cuttings are kept in a warm, bright room. In the garden heliotrope prefers a Sunny place.
Monarda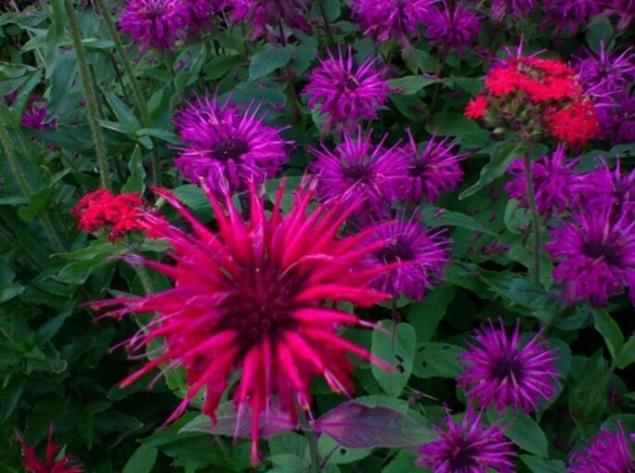 Bee balm smells really strongly of mint. The smell is not so much in colors as in the leaves. Flower charm: one-, two - and even three-storey. From the middle of the flower grows a short stalk, which blooms a different flower. Monarda flowers are white, pink, red. Blooming in July-August. Monarda is a perennial plant. It is possible to propagate by division of rhizomes. Demanding to watering.
Mattiola (gillyflower)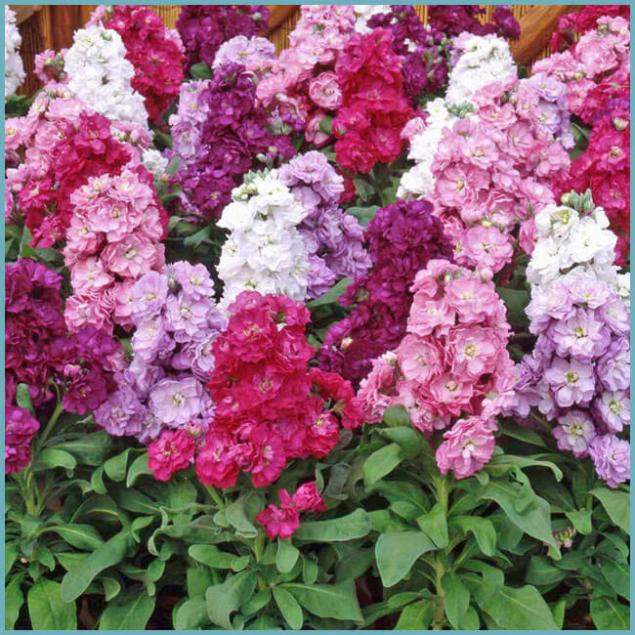 The people Mattiolo antlered name is "night beauty". Varieties of Wallflowers set. There is a small, homely and luxurious, high stalks. There are early-flowering (early summer) and pozdnerimskoe. Some varieties look great in the vase life. Levkoy good and the fact that presents a wide palette of colors. Annual (with the exception of "night beauties"). Each season is grown through seedlings.  
Sweet peas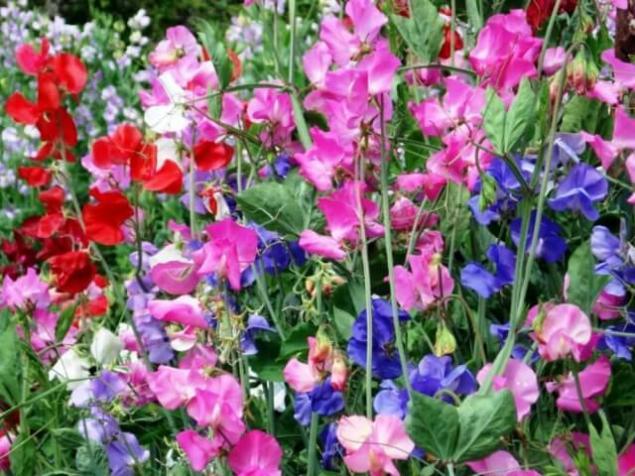 Lately sweet pea is very popular. To Bush peas have grown luxurious, you need to prepare in advance "fat", rich soil. When young, the stalk will reach 10-15 inches, pinch out the top, then it gives a lot of side shoots. The support required. The height of most varieties of peas reaches 2 — 3 metres. For abundant flowering, the dead flowers are regularly removed. Loves the sun and watering.  
Fragrant tobacco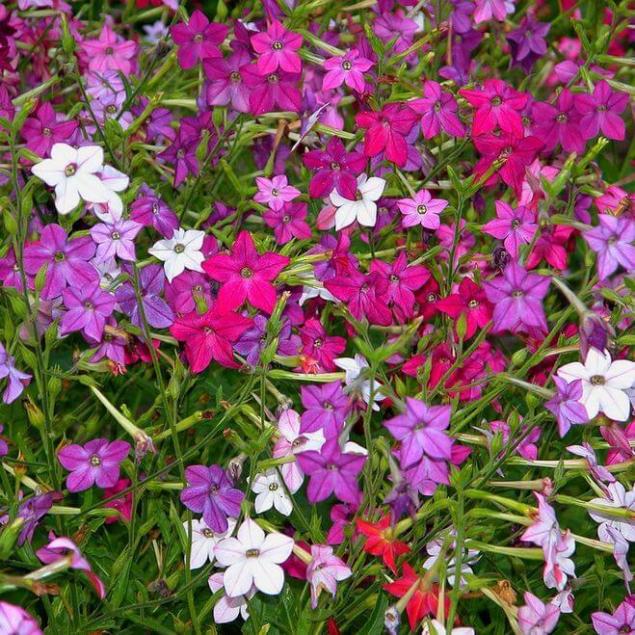 In good conditions, the tobacco leaves grow big and beautiful. The flowers are delicate and very fragrant. Plant fragrant tobacco should be a group, it enhances the aroma. The different shades: light pink, Burgundy, green. There are dwarf varieties, but most varieties reach 80 to 100 cm. Blooms from mid-summer until October.  
Marigold fine leaved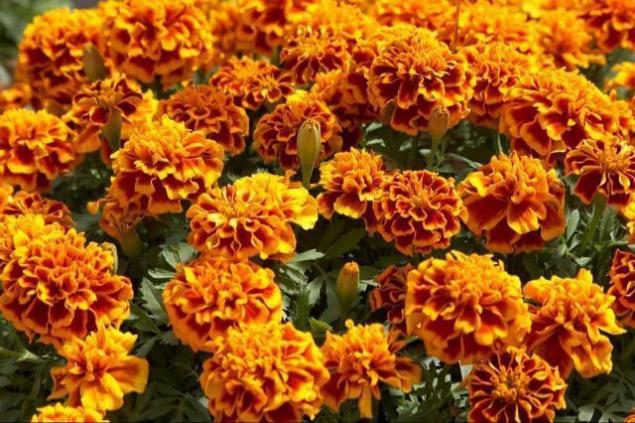 Marigolds are a very popular annual. To soil is not demanding. Blooms until frost.
Meadowsweet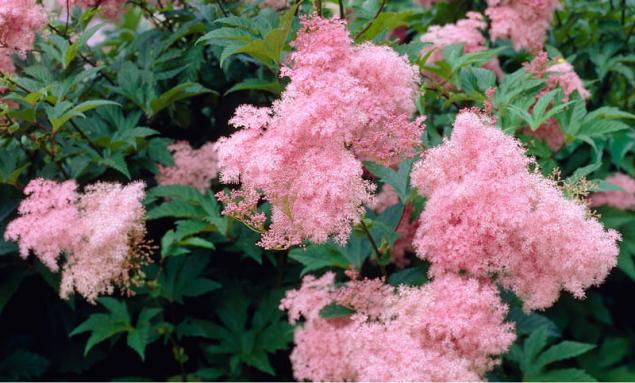 In the wild we can find meadowsweet in the woods. Attractive foliage: palmate or pinnate, slightly rough (like raspberries). Numerous white flowers clustered in paniculate long and bushy inflorescences. Smell of honey and attract bees. Meadowsweet unpretentious. Receive multiple cultivars, that's why "cap" flowers became more elaborate, turned pinkish and yellowish tones. In the vase life meadowsweet is fading fast. Blooms about a month. Prefers light shade.
Phlox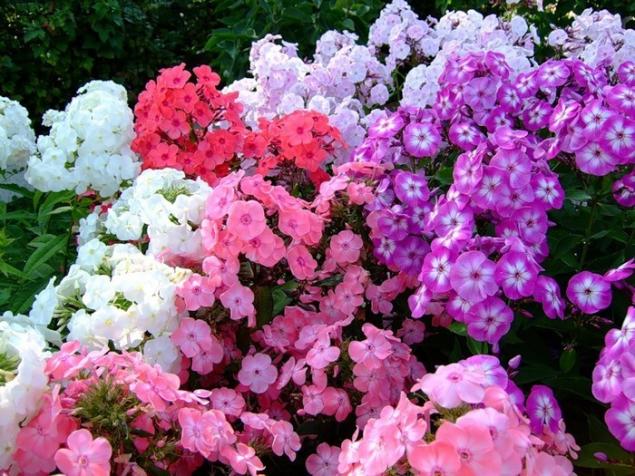 Phlox is a luxurious and a favorite perennial. Decorates the garden from mid-summer to late autumn. Autumn withered clump of Phlox stems trimmed, leaving a small "stump". In the spring the roots are not bare, Phlox mulch (sprinkle a bit of ground peat with sand). In the hot summer watering is required. Propagated Phlox spring or autumn by division of the root. In the spring of well cuttings.
Peony
The beauty and pride of Russian gardens. Simple, double, semi-double, anemone – beautiful and fragrant all. Planted in autumn. Peonies prefer a light shadow. Do not like stagnant moisture in the soil. published
P. S. And remember, only by changing their consumption — together we change the world! © Join us at Facebook , Vkontakte, Odnoklassniki
Source: vk.com/public40702923?w=wall-40702923_1917