What men talk about? Of course, women. And about work, money, cars, football... but basically, after all, about women. The Comedy "Quartet", filmed in the genre of the road movie on motives of performance "Conversations of men of middle age on women, cinema and aluminium plugs" is a cocktail of life scenario, great artists and great humor, who liked both men and women.
Many quotes from the film will be remembered forever:
– Why, when she from the other room asks me a question that's, you know, like "Abu-BU-BU-BU-BU... the GREEN SLIPPERS!?" I said, "What?" She says: "GREEN SLIPPERS!" Why is she repeating exactly what I heard?! Those last two words. How does she do it, huh?
That's Romeo and Juliet. It's actually good that they died. After all, they overcame so much for his love. And stood for, say, her love if she found out that it says "calling"? Or that he was wearing around the flat throws?
— Before, everything was clear: did lessons — well done, translated the grandmother across the street — smart, the ball smashed the glass is bad. And now: did a woman well, and the other from this is bad. And you do everything he did for the third. And she still!
— Do not open the Windows!
— So stuffy...
— Mosquitoes will fly!
— And we'll turn the lights off...
— Cockroaches will come!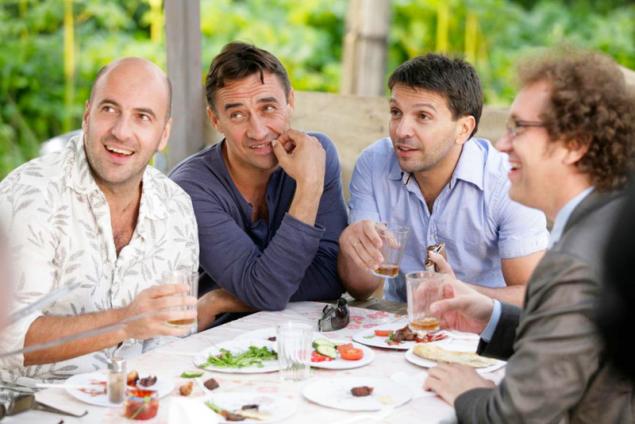 —"Well, all until the evening, kissy!" — Well, what "smacking"? Want to kiss — kiss!
"A toast to our restaurant called crouton". This is the exact same piece of toasted bread, but toast can not cost 8 dollars, and croutons — can. And then you start to look at least some kind of taste that distinguishes it from the toast croutons. And find!
— The plate was so huge... it's Probably to emphasize that deflope in the world is not enough.
— All was not the same: what you want to do and how to act. And want to make it as correct but want to make it how I want...? What to do?
— Broke up. Writing her last SMS: "I will never write to you, you've become a stranger to me, goodbye." She's not answering. Then the second last SMS: "I Could answer us, among other things, that something connected". Silent. Third: "I Hasten to share the joy: I've stopped thinking about you. At all. So don't call". She doesn't call. Then forbidden technique: "you Know, in Moscow there are many beautiful women besides you." And still nothing. And so a hundred last messages. Can't you be normal and just answer! And that's all. Stopped writing, stopped worrying — and then her a year later came the SMS: "it's Snowing. With the first day of winter!"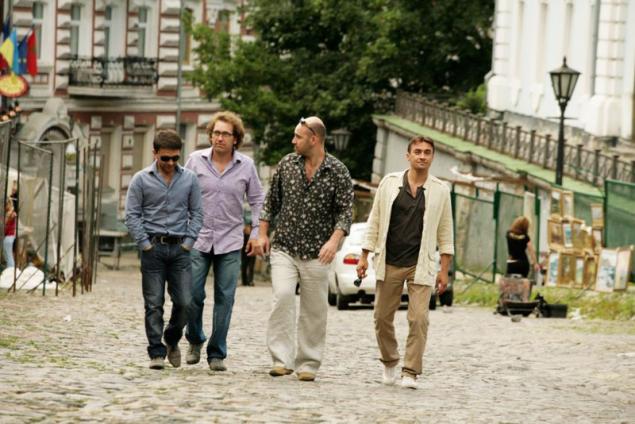 — Crisis is when you don't want anything and then you start to want to want something.
— It's okay. When you don't want to want to want something — that's a crisis.
Is not a crisis, it p***EC!
— When I was 14 years old, I thought 40 is so far away that it will never happen. Or will be, but not me. But now I'm almost 40, and I understand that it really is not! Because I'm still 14. It turns out there are no adults. There are aged children. Bald, sick, white-haired boys and girls.
— Or she asks a question. And I see that it is really important. And begin to answer. And she's already all gone. It turns out that she just was important to ask this question and all...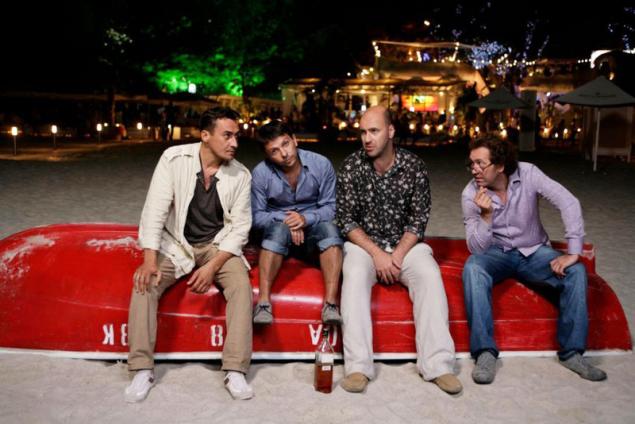 — Generally, in the married state is annoying not the fact that you have no other women and that there is no possibility of other women. I might, it would not have used, but the possibility has to be... for example, forbid you to eat with a fork. Moreover, the wording "never". "Never eat with a fork!" Yes, it would seem, and damn it, you can spoon, chopsticks, hands... But you said — impossible, and I immediately wanted it with a fork. And, most importantly, here it is — the fork is. A lot of plugs. Opened box — complete.
Is because in art there are no objective criteria. In sports, everything is objective. Ran the fastest hundred yards — all well done, a winner, a champion. And nobody cares about your style of running, even backwards. "Once he ran nonconceptual". Fuck you try doing that yourself! "Uh, no, what he wanted to say with his nine and a half seconds?" You hell so run! And that's all.
Maybe because you're an asshole?
— Yes? I had not thought of. Good version. Explains a lot.
There is no more future. Earlier, in my childhood, there was always something bright, unknown. Life! And now I know exactly what will happen — the same as today. I will deal with the same, go to the restaurants the same, well, others are the same. The car ride is about the same. Instead, the future became the present, just being real, which is now and the present, which will be later. And most importantly, that I my true-love. Machines are good, restaurants are nice... only the future mind...
— For example, if a man likes a woman, he needs her to win, but if a woman likes a man, she... she must give in to him. That is to lose. Losing, winning. We play checkers. They play in the giveaway... Curve women's logic... it's Always like that.
— But why? Drank the same, and one in the morning stinks, but the other is slightly smacks? - This is called "Internal intelligence"! published
P. S. And remember, just changing your mind — together we change the world! ©
Join us in Facebook , Vkontakte, Odnoklassniki
Source: old.nasha.lv/rus/blog/blog-sections/kino/158211.html