In fact, it is, of course, will, alas, not old people. The elderly in our society are not subjected to ageism — they do exist in a parallel reality. But due to the special relationship of age to the gradation of each of us freely and easily can feel like a very old man at any stage of their life.
— At your age to have a dental channels need only pay the clinic tells me dentist native clinic. — I'm the drug I suppose, but me not come.
— Children laugh at me, says met by chance in the shop mother of the former classmate. — Where you say your age in the gym to walk, go to the cottage, the garden — great fitness.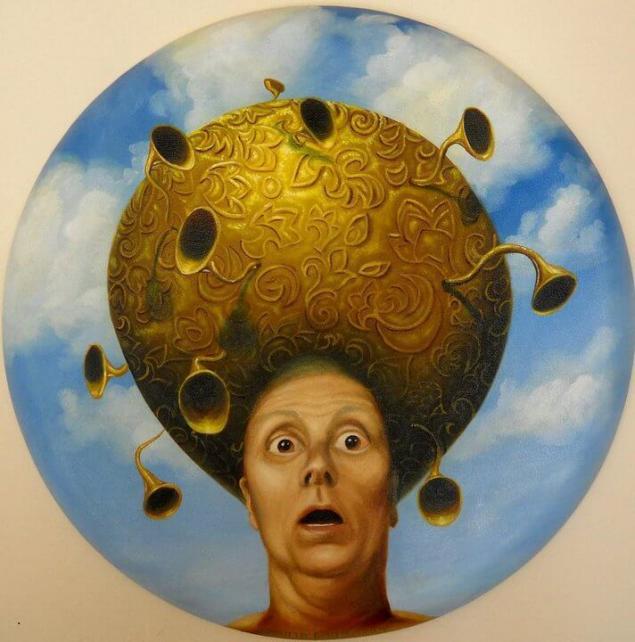 — Of course, normally, when a woman over thirty does not dress like a twenty-year — writes in the comments someone pendessa, obviously trying to put in place thirty plus women.
Really?
Of course not. Of course, this is not normal. Weird that this phrase even exists in principle. Crazy when stuff does not depend on age, hard by that age become attached.
All that is
ageism — discrimination of a person based on his age.
Most large-scale and well-known manifestation of ageism catches up with us in the professional field. Open announcements of finding employees, and you will see that the age of prospective employees shall not exceed thirty-five years, and in relation to women and all thirty — 'll add a spoonful of sexism, our ageism.
Well, it's just ridiculous.
Here at thirty five you are a good specialist, and in forty you suddenly affects Alzheimer's, Parkinson's creeps and generally breaks the paralysis.
I wonder why are we increasing the retirement age, if after thirty-five on the labour market, you are not wanted? Where do we go sixty?
"Works" ageism, by the way, in the opposite direction: that is when you are discriminated against in anything merely on the grounds that you are too young. Or look too young. Or seem to someone too young.
Of course, the problem is much broader and goes beyond just the professional sphere.
Any situation where you are limited in anything because of his age without having a truly objective reason is blatant ageism.
For example, a way of life. You're too old to run the bars. At your age you need at the cottage to sit and sour cabbage. What dancing, you're forty!
Or appearance. The older a woman is, the shorter should be its cut. After thirty wear short impossible. What sneakers you're forty!
Relationships are also fertile soil. Well, what Dating at your age?
Or when someone sets a boundary between "youth" and dvadtsatipyatiletnih women, and others see nothing discriminatory in this phrase do not notice. Maybe they just don't know that 50 is the new 30?
Thirty girls running around in short skirts, sneakers and boyish parks are subjected to universal condemnation and censure. You can't just take and stay young — we have aunts, and you have to go. Go put on a coat, buy some good boots, and finally sit down in front of the TV. Settle down.
In some incomprehensible way, many women have convinced themselves that thirty years is a critical threshold, after which youth ends and comes in grey a joyless waiting for the end.
Well here I, for example, was thirty-six. And if you follow the logic of ageism, my life, you come to your happy sunset ahead and now only bitterness and longing, occasionally fueled by memories of the past. The job will not take. To give birth later. To tie with me no one will dare (why do you need a woman when there are so many youth flutters). Closet... hmm... Perhaps a bit of gray, in a formal business style, well, maybe a blazer, sometimes to culture if.
But in fact, today, thirty-six is like twenty-six once.
Life is pretty fleeting and not always pleasant. School, teenage acne, cheeks, complexes, institutes, again the complexes, relationships, breakups, more zits, it is difficult to...
Only thirty-five, you can say, calm down, become human and begin to live, and then you — BAM! — siege ago, age is not the same.
I want to go to the world health organization a certificate stating that it is officially considered a young age to 44, and swing it like a sword, in front of the boring naysayers: "well, now, what are our years!"
Age cliché is like a glass ceiling, unable to move on.
Why to move, if at my age everything is useless? And they say nothing is more dangerous than the illusion that in forty years the life only begins. Illusions, you know? Why dig ourselves holes, putting himself in the grave in the forty?
Of course, you can have thirty to put on a cross, and we can remember that the numbers are just numbers and they mean nothing. And how many you want, so your life will begin.published  
P. S. And remember, just changing your mind — together we change the world! ©
Join us in Facebook , Vkontakte, Odnoklassniki
Source: lady.tut.by/news/relationship/482004.html