At the new York auto show Toyota Mirai was declared the "greenest" car of the year. The title "2016 World Green Car" was awarded by the jury, composed of 73 journalists from 23 countries of the international prize of World Car of the Year.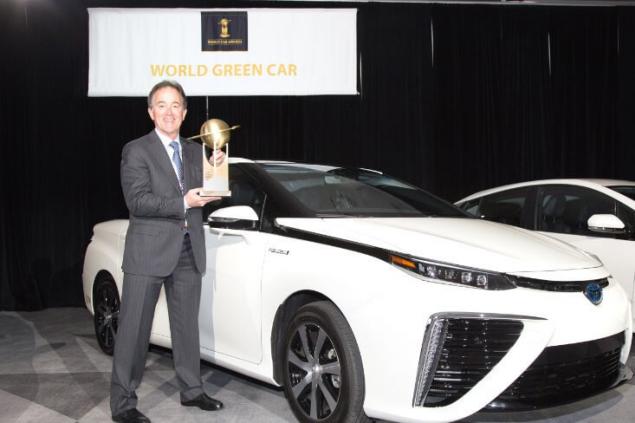 "Like the hybrid Prius has changed the world almost 20 years ago, today Mirai hydrogen changes the history of the car industry, said bill Fay, Vice President and General Manager of Toyota. With a cruising range of over 300 miles, 5-minute refueling, and exhaust which consists only of water vapor, the Mirai is leading the world forward to a more sustainable future."The world's best environmentally friendly car of the year" was selected from the original list of eight new machines with "green" characteristics, representing virtually all the leading countries of avtostroitelei. For the selection of the winner were taken into account such indicators as the content of exhaust gases, fuel consumption and the level of technology of electrification (beyond engine components).
In addition to the hydrogen Toyta Mirai finalists in this category were two hybrid – again, the "Toyota" Prius and compact hatchback Chevrolet Volt from General Motors.
Sale serial vodorodnaya "Mirai" in Japanese market started in December 2014. In November 2015 the innovative car went on sale in the US, and the whole a small test batch rasprodala for a few days, and later models even have a waiting list.
The power plant Mirai TFCS (Toyota Fuel Cell System) includes an electric motor that is powered by the reaction of combustion of hydrogen, i.e. its interaction with oxygen in fuel cells, and as the exhaust it emits normal water. The power of its powerplant is 155 horsepower. To drive on a full tank of hydrogen car is capable of a distance of 500 km.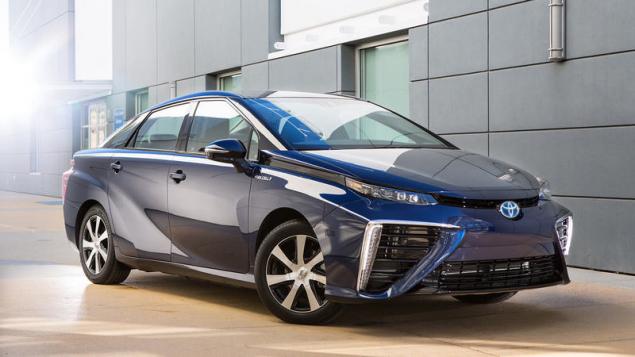 "We have created a new generation of car that convenient in everyday life, not causing damage to the environment and able to deliver driving pleasure. This greatest achievement has taken many years of hard work the whole team of Toyota, but its result was the starting point for the beginning of a new era," says the Japanese manufacturer.Acceleration to "hundreds" takes Mirai 9 seconds, and to fully recharge the driver will need only a few minutes. 1 gallon of hydrogen (about 3.8 liters) is the power plant of the vehicle at a distance of about 107 kilometers.
Today, the Mirai sedan is available to customers of Japan, USA, UK, Germany and Denmark. Soon the sales of this unique eco-friendly models will start in Belgium, the Netherlands, Norway and Sweden. SUBSCRIBE to OUR youtube channel that allows you to watch online, download from YouTube free video about the recovery, the rejuvenation of man. Love for others and ourselves, as the feeling of high vibrations — an important factor in recovery — EN  
Put LIKES and share with your FRIENDS!
www.youtube.com/channel/UCXd71u0w04qcwk32c8kY2BA/videos
Subscribe -https://www.facebook.com//  
P. S. And remember, only by changing their consumption — together we change the world! ©
Join us in Facebook , Vkontakte, Odnoklassniki
Source: www.toyota.ru/news_and_events/2016/mirai-25-03.json