A few weeks ago in the park Stadium. Lenin began a strange building, completed in late June. The Chinese have built a kind of town. I would call it childish, but it is focused, apparently, not only for children.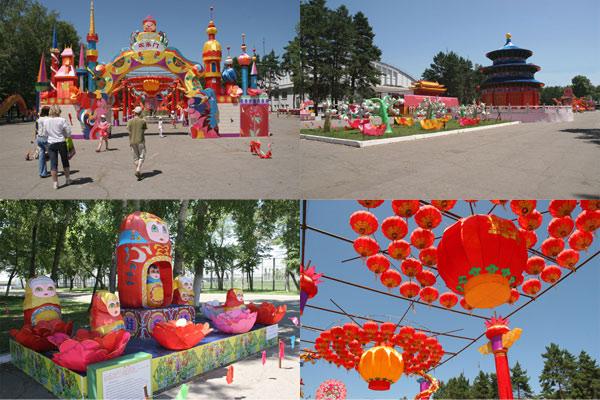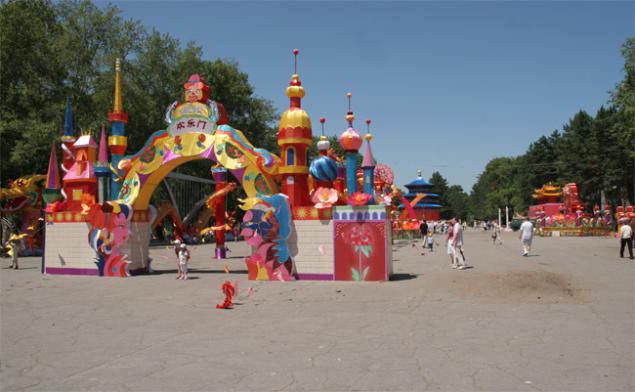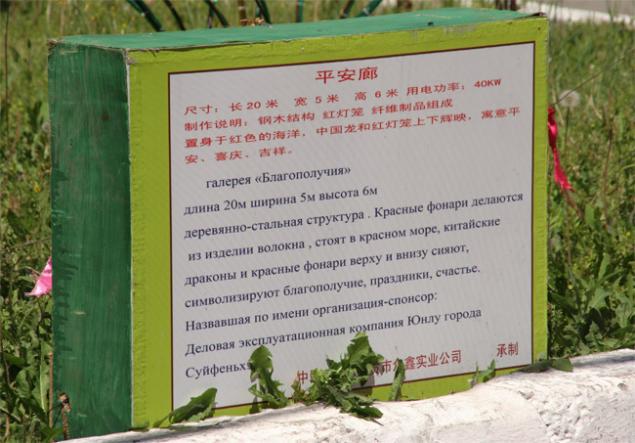 Next plate is provided so that visitors could simultaneously educate and familiarize themselves with the Chinese culture. However, culture shock for me personally came not so much from a deep informativeness inscriptions, but on style and grammar. :)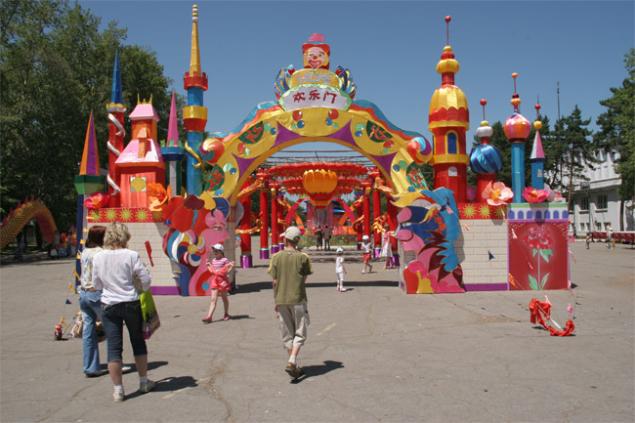 Here it is, this gallery "well-being".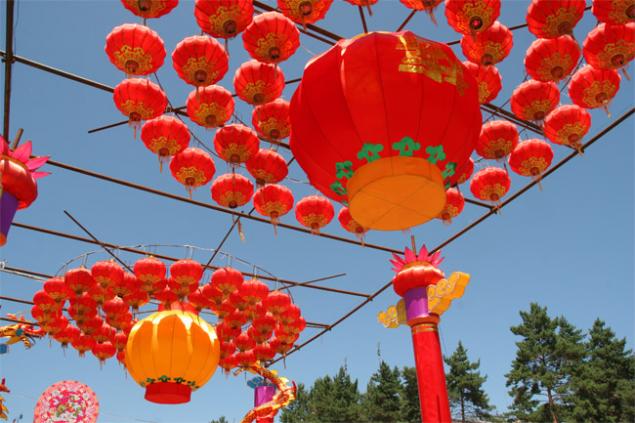 Openwork roof over her create lights. I must say that the Chinese lanterns - this is hardly the only thing that brought me here aesthetic pleasure. By the way, TV reporters, talking about this town, for some reason mentioned famous Chinese lanterns Yuansyaotsze holiday admiration. However, as far as I know, it falls on the 15th day of the first month of the year according to the lunar calendar. And while we are talking, of course, the first month of the Chinese year, still spend Yuansyaotsze in July - to put it mildly, a bit late. And the lights, to tell the honor was not enough and variety they do not shine.