Here is this season didn't feel like doing the greenhouse, and cucumbers really want. Had to break down how making greenhouse not to eat his pickles. And it came up with the idea! I have an old barrel where I burned the old dry branches from trees and shrubs. A year ago, a house burned this keg has since promised not to burn trash, but rather taken to a landfill. Barrel since then is rotting under the water it don't use because of leaky. So I decided to make a greenhouse in a barrel. Describe how this took place
Description master class Set the barrel in place of the alleged greenhouse. In our case it is almost the middle of the plot, Sunny place and not far from water.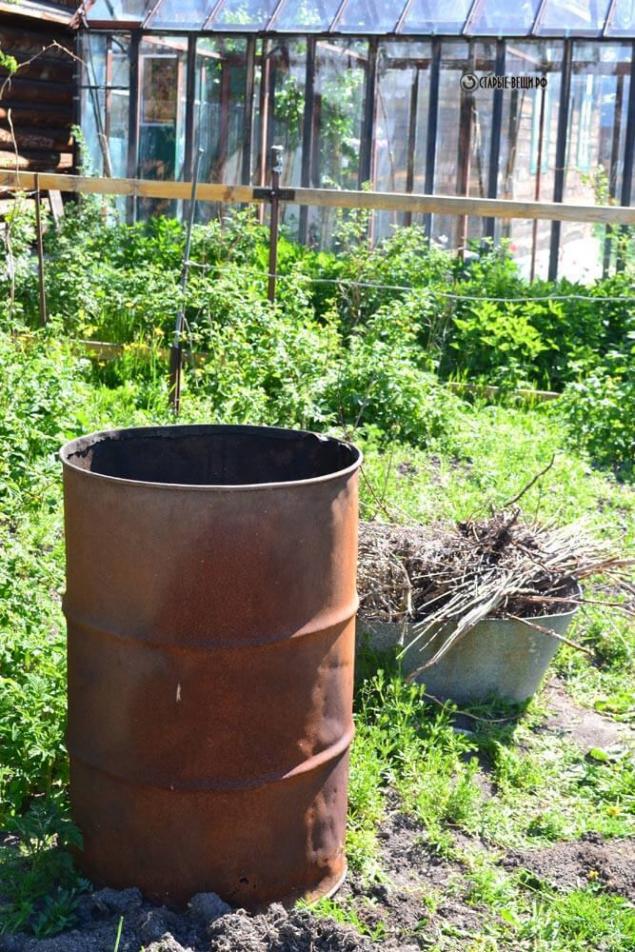 Fall asleep before the half barrels of different not need trash in our case it charred after the fire, the boards and dry branches that had to be burned or disposed of in a landfill.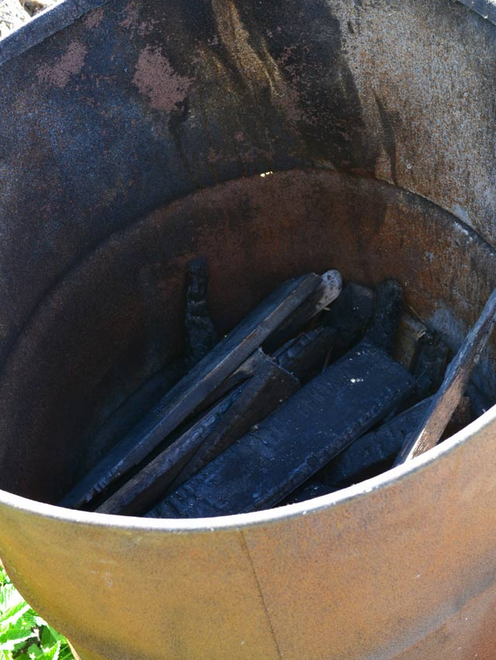 Utaplivaet all that trash. Trample myself, if you repeat my experience, take the shoes tighter to prevent damage to the feet.
In winter, we on the beds sown rye. It stops growth of weeds and loose soil. That spring tops from rye to put it out, put it just in the greenhouse.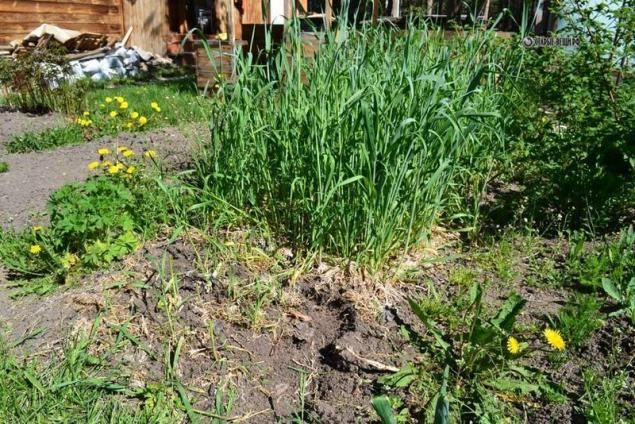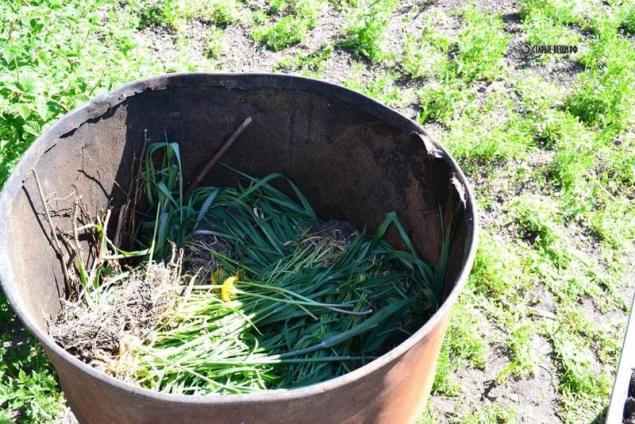 Fill the compost in a greenhouse on a quarter barrel. The compost of own production of compost three years old.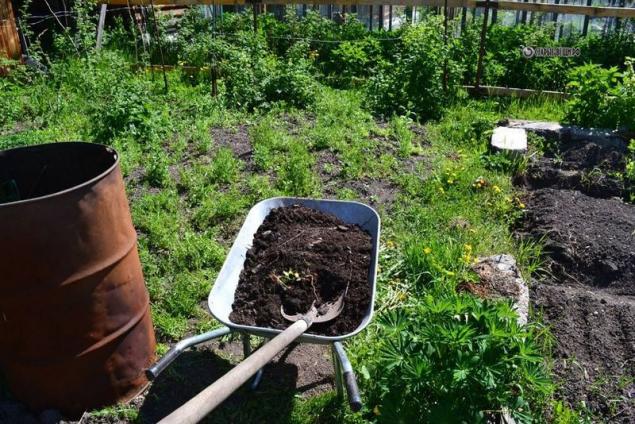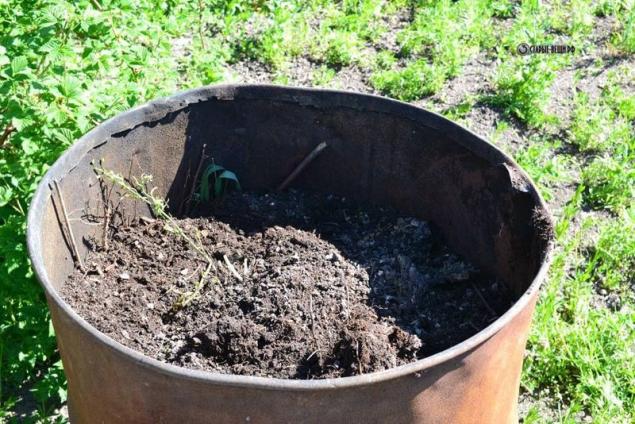 Fall asleep on top of humus the soil 7-10 inches and fertilize it if you know the composition of your earth.
Plant cucumbers in a barrel and cover them in 5 liter cans without a bottom and with open lids. After 2 weeks, the cucumbers they no longer fit into this greenhouse and they are closely.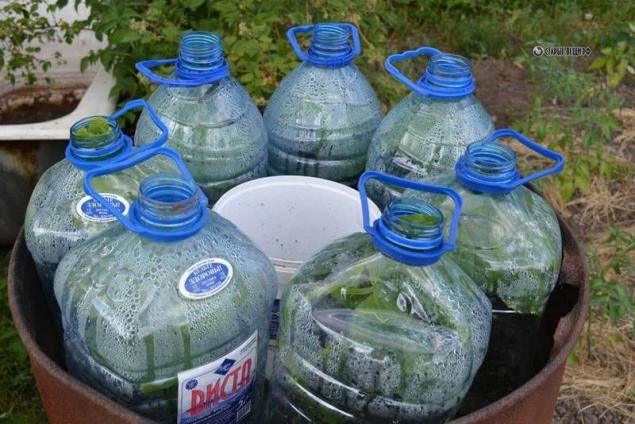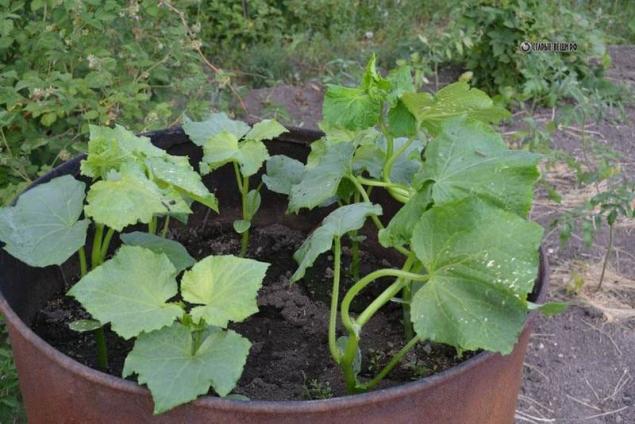 In between the cucumbers you can put a container and make small holes, then the water will gradually seep into the soil and water the cucumbers. But we configure failed, water went quickly from the bucket.
A little over a month and you can enjoy fresh cucumbers from the garden beds. The cucumbers were juicy and sweet. Nice!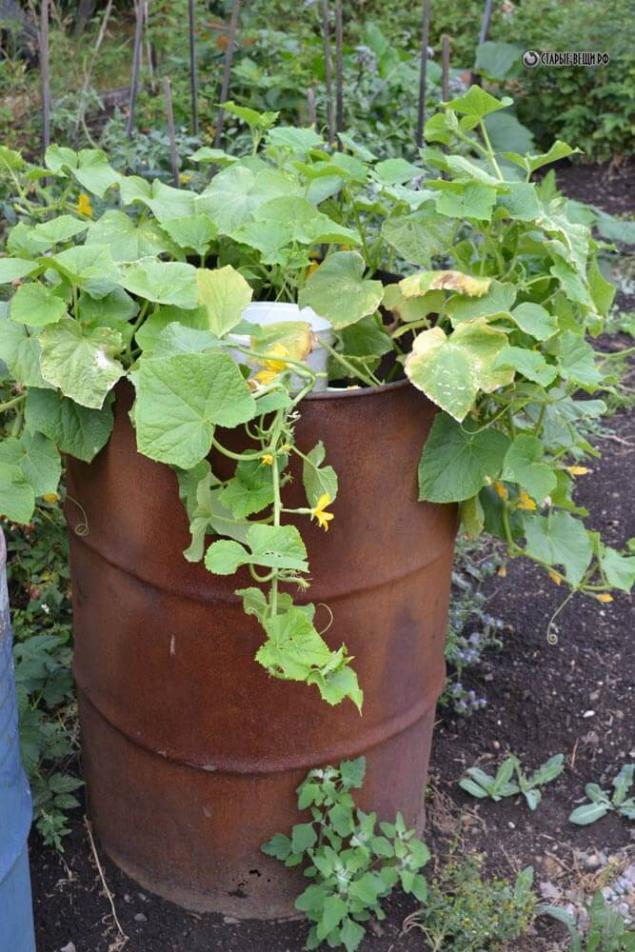 Than a good barrel for greenhouse?
Barrel heats up quickly and transfers heat to the ground and cucumbers
The barrel is a little square on the site
Cucumbers hanging from the barrel and it is convenient to collect
Cucumbers are high and do not bend down to handle or watering them.
Only the pros! Do next season and you will not regret! published  
P. S. And remember, only by changing their consumption — together we change the world! ©
Join us in Facebook , Vkontakte, Odnoklassniki
Source: 4udesnaya-da4a.com/parnik-v-bochke/