Some use shampoo every few days, others wash the head daily. What would be the frequency application has been selected, the consumer needs to understand that the tool provides not only external effects on the hair and skin. Its components regularly fall inside of the body.
Unfortunately, in pursuit of high sales of cosmetics manufacturers diligently to reduce the cost of the goods, not hesitating to add cheap, harmful, and sometimes dangerous ingredients.
How often do you read the shampoo when purchasing? Only a very small percentage of buyers actually interested in such information. The vast majority absolutely giddy when selecting detergents, believing that their safety due to the transience of contact with the body. But in reality, the emergence of serious diseases, we are sometimes required usual shampoo.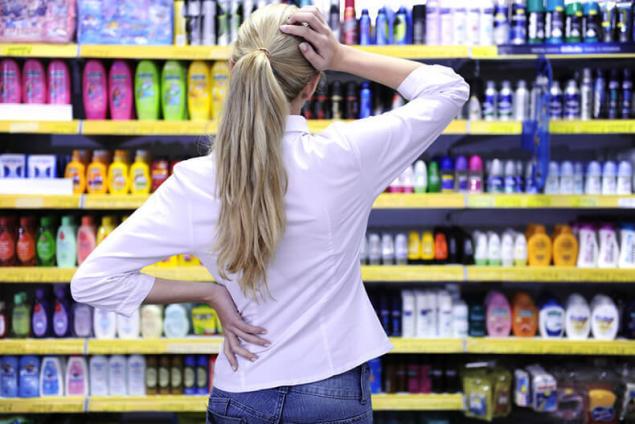 In commercials and brochures of famous brands offer shampoos that contain a list of ingredients that cannot be called healing. And neutral is difficult. To recognize a particular threat component, successfully disguised layoffs, it is not always possible.
To the category of especially dangerous are those components that can lead to cancer, disruption of integrity or function of the skin and mucosa, hormonal failures.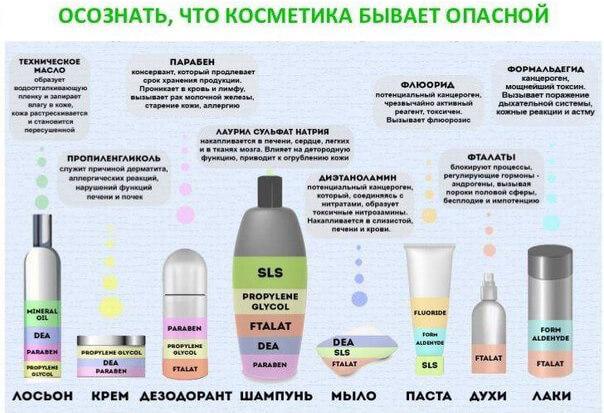 Dangerous substances in shampoos1. Sodium Laureth Sulfate
Responsible for the foaming. Initially, SLS was manufactured for the cleaning of mechanisms, machines. The chemical composition of this component allows it to enter the blood through the pores of the skin and accumulate in the tissues of liver, heart, eyes. This is a toxic mutagen which can disrupt the metabolic processes. Dry scalp causes dandruff.
2. BHT (Butylated Hydroxytoluene)
Prevents fat oxidation in contact with air, a carcinogen. It is already banned in some countries as a component of cosmetics.
3. Sodium Sulfate Lauruulaureth
He – sodium lauryl or Laureth sulfate. Used for cleansing properties... It is a cheap and bad product of oil refining. It increases the human tendency to allergic reactions, causing skin peeling, rash.
See also: overweight and sometim personAlcohol and the human brain4. DEA, TEA
Very often found in shampoos, both cheap and expensive. In their composition include ammonia, which with prolonged use has a toxic effect on the entire body, cause allergies, eye irritation, dryness of the scalp.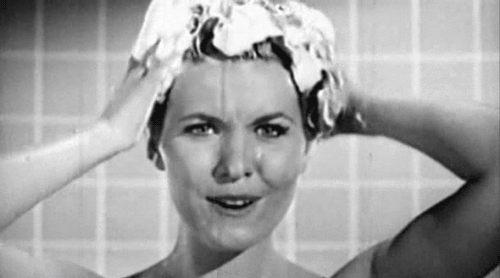 5. SLES (sodium Laureth sulfate).
This component is milder than SLS. Often used in baby shampoos. SLES harmful, but the effect of his is quite short and does not have the properties to accumulate in the body. It just needs rinse thoroughly.published  
P. S. And remember, only by changing their consumption — together we change the world! ©
Join us in Facebook , Vkontakte, Odnoklassniki
Source: vk.com/m.v.oganyan?w=wall-102262971_9682