Traditional use of plants with antipyretic properties is a common worldwide feature of many cultural systems.
All synthetic compounds that are used as antipyretics, are toxic to liver cells and heart muscle. Therefore, the use of natural fever currently particularly relevant.
In nature there are many plants that are used as antipyretic.
To the group of diaphoretic and antipyretic plants include:
Linden,
raspberry,
cranberry,
viburnum (berries),
willow (bark),
series,
yarrow,
chamomile and many others...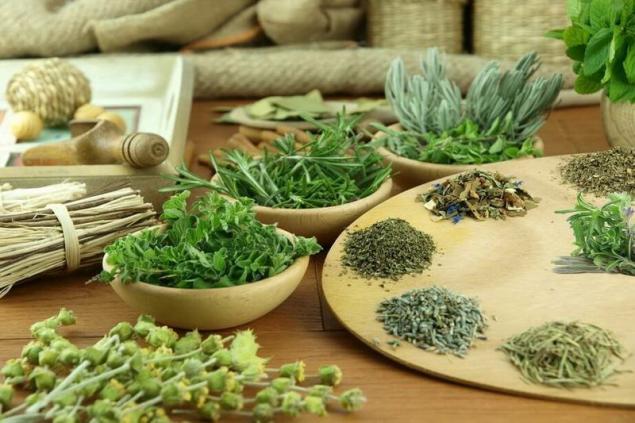 Willow bark is a natural source of salicylic acid
1 tbsp of white willow bark pour 0.5 liters of boiling water, bring to boil and cook on medium heat for 5 minutes, then strain and take 1/2 Cup 2-3 times a day with an elevated body temperature.
Do any kind of willow — goat, white, red. The tool always at hand, because the willow grows everywhere. Although for maximum extraction from the bark of salicylic acid need to collect it in the spring, but in cases of emergency and in the winter by slightly increasing the investment in the broth. Use better terminal shoots.  
Willow bark — 1 tablespoon
Sage, grass — 0,5 tbsp.
​
Red raspberry is used as the agent, has antipyretic and diaphoretic effect.
The raspberry stems (the thicker the stalk, the better) – the most powerful diaphoretic and antipyretic – boiled 20-30 minutes to dark crimson and consumed in divided doses (also effective flowers and dried fruits).
2-3 tbsp dry fruits and leaves pour 0.5 liters of boiling water, insist 20 minutes, drain. Take 1-2 cups every 2-3 hours.  
The berries and cranberry juice are good antipyretic
One Cup of cranberries crushed with a spoon, pour two cups of boiling water and let stand 20-30 minutes. Make in the form of heat 2-3 times a day, for taste you can add honey.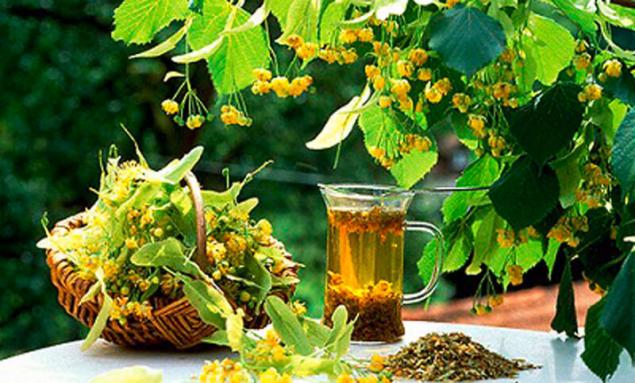 Linden
In folk medicine lime is used in tincture as a diaphoretic for colds, flu, and for rinsing of the oral cavity — as a germicide, as well as for pain in the head, throat, bleeding, leucorrhoea, infertility, nervousness, pulmonary tuberculosis, eczema and boils.
Infusion of Linden flowers:
2-3 tablespoons lime flowers pour 1 liter of boiling water, to insist hour and strain.
Single dose of 1 Cup at the reception. Take when temperature and colds, as a diaphoretic.
The second recipe of infusion of Linden flowers:
Linden flowers to brew the rind of one Apple, add honey and drink quickly three to five cups one after the other hot.
Another recipe:
Linden flowers — 1 tbsp Dose is given for one brew.
Pour the entire mixture 300 ml of boiling water and boil on low heat for 3-5 minutes, cool, drink it all, adding a bit of honey. After taking the decoction rinse your mouth with water to salicylic acid was not damaged tooth enamel.  
I took a drink from the hibiscus flowers
1 tbsp hibiscus flowers on 0,5 l of water. Hibiscus flowers pour cold boiled water, leave to infuse for 8 hours. Once the drink is ready to eat, take in any quantities instead of tea.  
At high temperature, dissolved in a glass of warm water 1 tbsp of lemon juice and water the patient. If the temperature subsides, wipe it with water, acidified with lemon.  
Antipyretic and diaphoretic properties are also:
peppermint,
flowers of cornflower blue,
Arnica flowers
chamomile herb and centaury,
oregano,
viola tricolor,
thyme,
milk Thistle,
wild strawberry leaves and BlackBerry.
Elder flowers, leaves and buds of black currant – brew and drink as tea.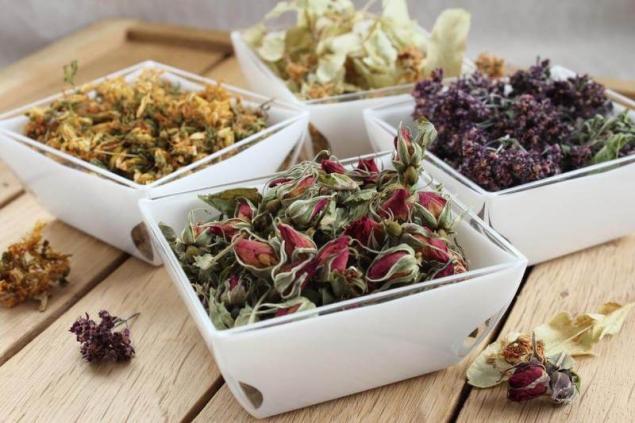 Mint with strong heat
With strong heat used regular mint. Part of it wrapped in a wet cloth, and lightly crush it, put on the forehead, and part was mixed with honey into balls and sucked them until the temperature.  
Wormwood umbrella
As a medicinal plant used entire plant. During the day you need to take 4-5 tablespoons of dry herb in powder or in decoction in water.
1 tablespoon tarragon 200 ml sweet water, to insist 10 minutes and drink hot.  
Turn wild
The bark of the sloe — ancient febrifuge.
Teaspoon finely chopped bark pour a glass of boiling water and simmer on low heat for 15-20 minutes. Broth drain, add honey and drink within the hour.
In addition to the antipyretic properties of the bark decoction of the wild plum has strong diuretic properties and a small laxative effect.
Nard at high temperature
At high temperature during flu season can help nard, and traditionally used the root, and generally works great the whole plant: stems and flowers. But since hardly anyone collects a leaf of elecampane, and the root is sometimes in pharmacies, bring the recipes with root.
Crushed elecampane root and fill it with sweet cold water, adding a Cup of infusion a teaspoon of Apple cider vinegar. 200 ml of water 0.5 teaspoon of crushed root.
It is necessary to insist the whole night. Take 1/2 Cup before meal. The taste is very tart.
Elecampane is an excellent expectorate means, treats severe liver disease and gall bladder. Contraindications can serve as a peptic ulcer in the acute stage (with the excess acidity).  
Meadowsweet at high temperature
Tavolga (Russian tea). This luxurious marsh plant forgot. High, taller than a person, a plant with cap of white, extremely fragrant flowers — when only the disease is not consumed Slavs meadowsweet: arthritis, and gout, and kidney stones, and in women's diseases, hemorrhoids, and even from the bites of snakes and dogs.
From meadowsweet vyazolistny (leaves similar to the leaves of the common elm) is another name meadowsweet. Meadowsweet — this ornament of the marshes, lowland forest edges, small forest streams. Although the ancient herbalists said about the root, don't dig up it, a huge stalk with flowers perfectly cures a lot of ailments.
At high temperature, brew a tablespoon of diced stems with flowers, leave for about 20 minutes and drink at a time. You can take a day 4-5 cups of broth, each time rinse your mouth, because meadowsweet, as well as willow, contains a lot of salicylici.  
Also read: 10 most easy and effective remedies for the common cold Treatment with Rosa in folk medicine
Sometimes the temperature is so high that it should be reduced immediately. Especially children, seven weeks from birth, they need emergency care - if the temperature exceeds 38°C.
As a rule, older children and adults, there is no need to treat fevers, at a temperature less than 38°C. Most medical experts point to the usefulness of fever in fighting infection.published  
P. S. And remember, only by changing their consumption — together we change the world! ©
Source: vk.com/probujdeniechelovechnost?w=wall-66683693_6621%2Fall