The idea of creating a home theater system (hereafter DC) has interested me for quite some time. Previously, it was bundles of old PC, which was around the XBMC and the TV in the living room. Of course with this bunch lacked image's size and sound normal, and connect a full 5.1 system did not allow configuration of the space.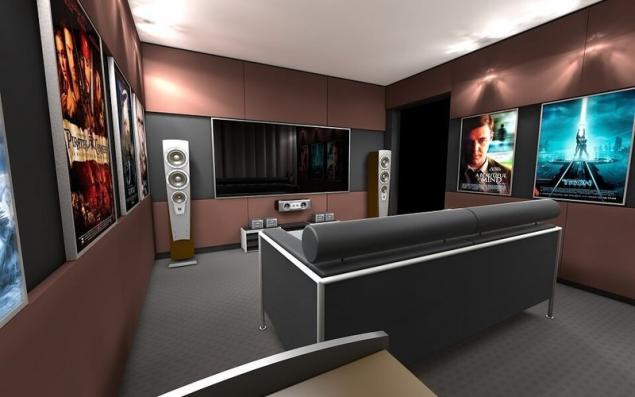 In the midst of another fixation, it was decided to implement this idea. Who cares what happened, I ask under kat.
What I wanted (TK):
— A separate room;
— The big picture;
— Good sound 5.1;
— Your room design;
— Opacity;
— Comfortable fit.
What happened:
room is 4.5 m by 7m, which is almost never used;
team brave guys from Ukraine, to make repairs in another part of the house, ready for "any whim for your shekels";
— The inspiration and desire (without it anywhere).
After discussion with the builders it was decided to strictly divide the room in half. In the end we got 2 rooms 4.5 m to 3.5 m. the List of building materials:
— Gazoblok 10cm;
— Door frame and the door (took the old one out after the demolition of the wall);
— Carpet;
— Paint;
— plaster;
— wiring and sockets.
While construction was going on I went into room design and equipment selection. Having the skill of working in a 3D editor Cinema 4D, modeled from the standard models, the approximate vision of how it will look. Having defined the design, started the hard Smoking of manuals and reviews of speakers, receivers, and projectors.
Making a list of equipment I went for the "Crust" (a large Moscow shopping center of electronics).
Projector OPTOMA HD25-LV: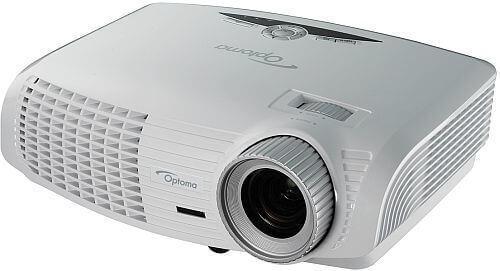 The performance characteristics of the projector:
— DLP
— 1080p
— 3D
— contrast 20000:1
— The ratio of distance to image size 1.5:1 — 1.8:1
The store was his theater, which connected projectors for testing: you can verify the correct choice of the projector.
I was lucky and I took the last, as it no longer produced, and now Optoma HD131X.
Audio Wharfedale Obsidian 600 5.0: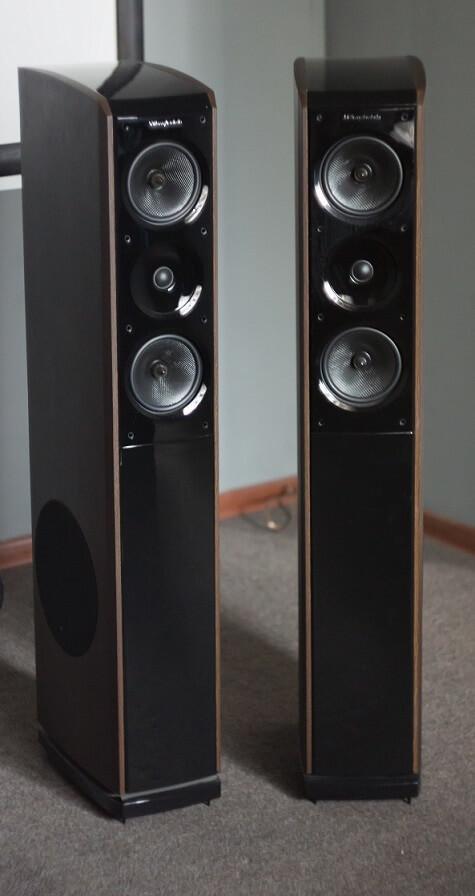 Left and right channel: 3-way (1 WOOFER, 2 midrange, 1 tweeter). As the speakers present quite a large WOOFER, the subwoofer, it was decided to leave for later.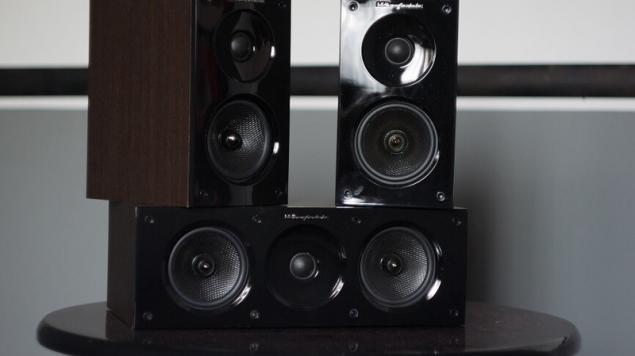 Center and rear 2 - way.
Receiver Pioneer VSX-527: