Depreciation is a very convenient protection, its purpose is to save you from heartache, frustration, debunking hopes and ideals that we had built themselves.
Escaping from the experiences, we always are ready: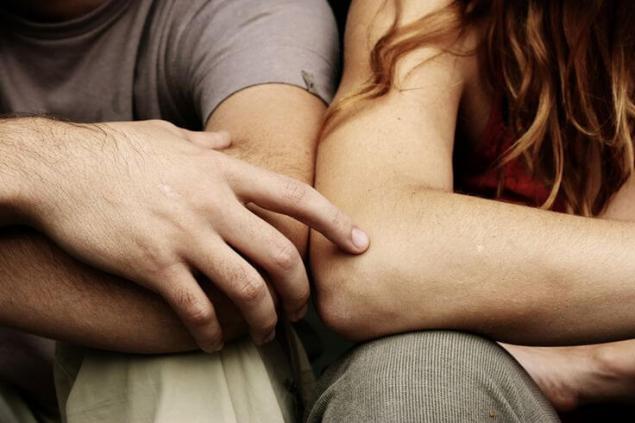 ... To devalue the partner:
"He is a greedy, weak and capable of nothing; thinks only of himself, for me he spit; inattentive, uncaring, (i.e. not providing care) stupid; no support, no recognition from him impatiently, and in General "only if I myself do something, only then something will be."
... To devalue a partner:
"She doesn't need, thinks only of himself; someone it is always better, but not me (ie, does not appreciate, does not provide recognition); manipulates, uses my weaknesses, always finds; make it my fault, scandals, querulous (again – not value)"
... To devalue the child:
"It is not enough trying, don't get curious about what is (or is not interested in anything), is ashamed of him – for the conduct, statements; ungrateful (doesn't appreciate me), obscure (ie, not trying to be I understand) and never satisfied me Paradise, so I had no grief nor sorrow.
... To devalue the relationship:
"Nobody will never understand me, but only uses and emissions; can not be trusted, as you'll be disappointed; better to keep on track, not open – so no one in soul, do not spit and will not cause pain."
To read all this Adult position is almost funny, but when a person is in this state, he is not funny at all.
Needless to say that it is a state... of an injured Child? Who got, or rather – not inherited from the parents that were supposed to? Support, attention, responsible position? And now distrust broadcast throughout the world and stopping to appreciate, accept what you have?
It is very, very necessary to not get "then".
And you want – now. And you want — permanently.
For,
while the injury is not conscious, the pain lives, and it will appeal to new evidence and the evidence of love, acceptance, care...
... It's very difficult to see. To see their inadequacy – that I want that won't be able to. Even harder to accept that already
NEVER
will get.
Do not get the care that was waiting for his mother, but she was too cold or wrapped up in his anxiety and suffering. ... If you wait for "the" care from their women (their men), you're doomed(and) the pain.
(S) he Fucks up, even if strongly love you and try.
If you try to protect yourself from your pain, depreciating it (him) or all women (men), you're not helping yourself.
You'll still suffer, but now in solitude.
... You will not get the recognition, which was expected from the father.
You're a brave, smart and decent, and you'll be fine if you give it some effort.
If you're not noticing your expectations, adresuesh this need his woman (man), or child, or...
You don't get it anyway.
All is not as you want, and not and not and not the tone...
And if you devalue even the whole world, it only makes it worse.
You close yourself from the world, but you will still suffer even if you want to fool yourself that you do not suffer.
... And you won't hear: "Sorry, we were wrong."
Will not hear until then, not until you learn to forgive.
Yourself first.
My imperfect, not guilty of your misfortune partners, their children, and other people.
Not until you learn to say, "I'm Sorry. I was wrong. I waited too much and didn't know how to appreciate."
Only then you will come to value this world has a lot to give you.
Perhaps not in the way you wanted in childhood and waited until now.
Might be otherwise.
But only then will you be able to see and accept what happened to you and why you live like this.
... Accept — that what you got at the time, no one other than yourself will not make up for...
And it is the most difficult part of the job.
First you need to see that – not got something valuable, because from time to time you will see only what someone else is hurting you;
Then you realize that the entire offense has one source – your resentment of the parents;
Then you will be offended and angry at them for what happened to you;
Then (only God knows how much you it will take time) you will be able to accept that I will never get what they owe;  
Are happy women large bags?Evil prank: hurt you not just...And only then you "let go", you'll have your freedom
, and learn to "assign" what gives you the world – with gratitude and with joy.published  
Author: Veronica Brown  
P. S. And remember, only by changing their consumption — together we change the world! ©
Source: veronikahlebova.livejournal.com/8009.html?thread=14921