This month thousands of people will find a new job, where initially they have to go through emotional moments, proving that they are worthy of their place.
"The first three months of the new job is a continuation of the interview. From the very first day need to prove their worth," says Amanda Augustine, a consultant for employment portal TopResume.
We bring you her tips on what to do on a new job in the first week to achieve success.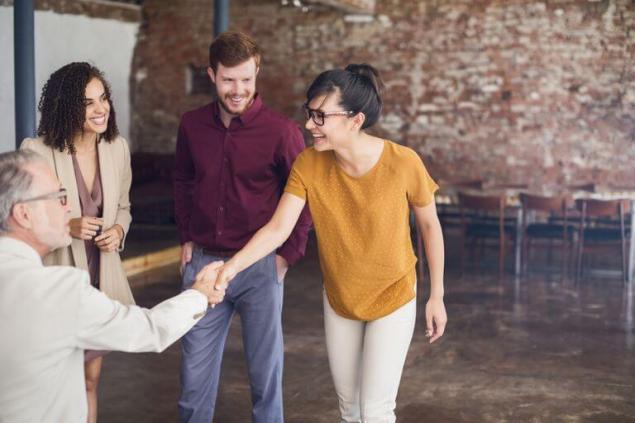 1. Actively meet with colleagues
Feel free to first establish friendships. Greet with everyone in the Elevator, a dining room and even the bathroom. In the end it will pay off.
Augustine advises: "Start with your environment: those who work directly with you."
Your adjustment to a new team is in their interests, because your work is directly related to what they are doing.  
2. Ask a lot of questions
In the first week absorbing as much information as possible. If you are going to make big changes, you first need to understand how all this works, and to earn the trust of the team.  
3. Be humble
Nobody likes a smartass, and even if you consider yourself the best employee in the world, you certainly do not know absolutely everything. When new colleagues or boss offer you help or advice, take them.
Never reply that your previous company did everything else. People really hate it.
Even if you really don't need help, demonstrate a willingness to listen to the advice of others — this will increase the self-esteem of your colleagues (and maybe tone down their fears on your account). In addition, it may be useful in the future when you will need help for real.  
4. Make friends with an experienced colleague
Find out who have been working in the company and has authority in the team. An experienced employee who knows how everything works here, will help to bring you up to speed.
"Every company has its own communication style and jokes. Find someone who will help you to understand the cuts taken here and relationships in the team," advises Augustine.
Besides, you need someone you can ask about things like — not go to the chief with the question, where is the printer paper.  
5. Understand what you expect from subordinates and superiors
"Talk to the boss. During the first meeting try to understand what is expected of you in the first week, month and quarter at the new place," advises Augustine.
At the same time, if you are the leader, it is important to clearly explain to the subordinates what you require from them. Don't forget that your behavior and communication style during the first week will set the tone for the entire work.  
6. Try to understand the relationships within the team
Pay attention to small behaviors of your colleagues. It is likely that some of them gunning for your spot, so be vigilant.
Try to make friends with your employees and use their best qualities for the common good, to avoid conflicts in the formation of the team.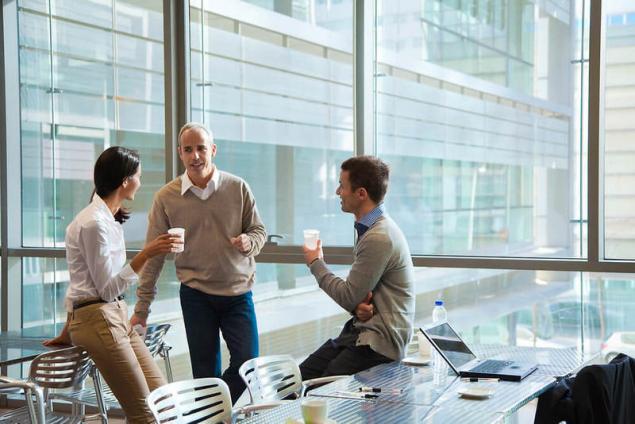 7. Find out where the coffee is
For successful work it is always important to know where the coffee and how the coffee machine is switched on. You also need to understand the unwritten rules of office etiquette, the violation of which can lead to the present explosion in the team. Who washes the dishes? On any of the shelves store the common cookies?  
8. Find out where you can buy takeaway food
Explore the area and find out where you can buy a sandwich, a drink with friends a Cup of coffee or eat a delicious business lunch.
In addition, you need to be aware of where you can buy band-AIDS or medicine.  
9. Invite to lunch with different people
Friendship with colleagues will bring you more benefits than you might think. And the sooner you start to tie friendships, the better.
Try to expand your social circle, and invite different people to join you for lunch or a Cup of coffee. New friends will show you the best places in the area, which is also an important plus.
Besides, if you are in the first week will leave the office for lunch, you will have a habit to allocate personal time during the working day. Drop the idea of eating a sad lunch at the workplace.  
10. Be organized and disciplined
In the first week you will get a lot of new information, and if from the beginning you care, you will be much easier to join the process. First week in a new place is a great time to overcome his lack of organization.  
11. Show your strengths
"Challenge yourself to demonstrate those virtues of which you spoke on interview when hiring," advises Augustine.
If you said you are a great social media Manager or work perfectly with data, immediately start working in your social networks or engage in advanced Analytics.
And record all your achievements. Write down everything you managed to do all those cases when you failed to make a major contribution to the common cause, and when your work has positively assessed the authorities. It is better to start a habit then this information will help you in evaluating your performance and negotiate the salary increase.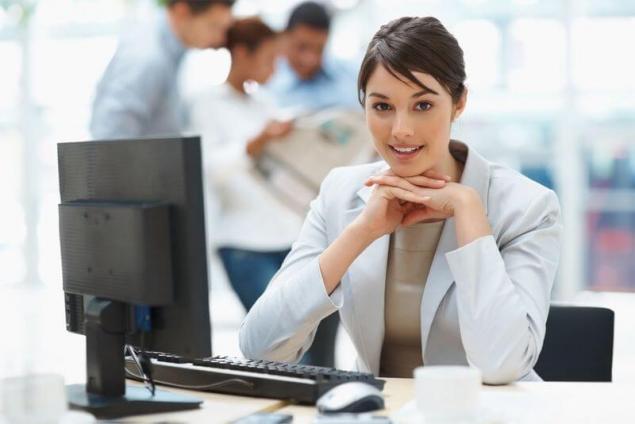 12. Be visible as much as possible
Attend all available meetings and feel free to Express their opinion. Because of this you will not only understand who and what has weight in your company, but others get used to your presence. Show that you are an expert in your field, and colleagues will also know whom in the future to seek help.  
13. Use social network to strengthen its position in the new location
As soon as you officially take on the job, will immediately update the corresponding columns in your social networks and subscribe to your new company and colleagues. Strengthen relationships with new friends, adding them as friends on Twitter and LinkedIn  
Also interesting: Interview: behavior speaks louder than words 23 sign that You are burned out at work
14. Write to former colleagues
Oddly enough, but the first week at a new company— it's the perfect time to connect with people from your previous jobs.
"Write to your former colleagues and ask them to give you a recommendation for LinkedIn. But to gather feedback about yourself best when you are not looking for a new job," advises Augustine.published  
Source: ru.insider.pro/lifestyle/2016-09-02/14-sovetov-dlya-teh-kto-tolko-ustroilsya-na-novuyu-rabotu/