I think you are an adult and can choose how to live? My life, my rules, right? There are four ways to live your life, the four paths that one can follow. Tell me where you are when you cross the finish line?
Ah, Yes. All dream of the house under a palm tree and Pina Colada in hand. Are you sure that you want this palm tree? Maybe you can't handle the tropical climate and dream of cocktails on the beach just because I saw a couple of beautiful magazine spreads, and all the friends nod:
— Yes, it's cool, you have to go to Goa and live happily.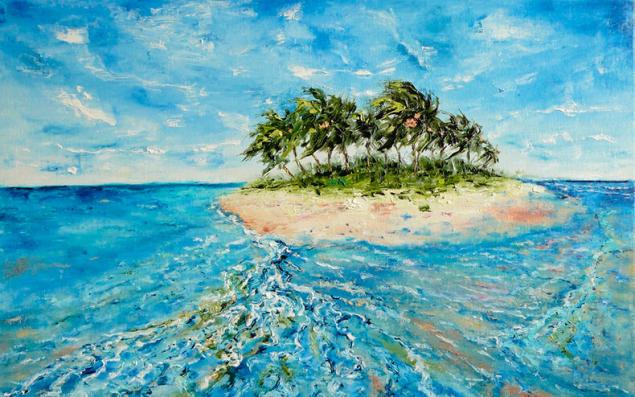 But you, you personally, I want to Goa? Or is it just other people's thoughts and other people's goals you have in mind? So, here are a few stories to figure out where you're at, if you go along this road long enough.
1. Somehow
Everyone has this friend: his name is johnny, he's 35, and no one comes to mind to call it somehow differently. Not Vladimir, not Vladimir. Little johnny and all.
Jack life goes on. The usual story: met a girl, started Dating, my parents said, should get married. And they got married. Little johnny was doing the job — night shifts, no money. In General, too, the usual story. Wife said
— Not enough money, want to divorce.
And they divorced.
A year later he met another girl, and she said, "I Want my boyfriend to be a massage therapist". And he went on massage courses. Such is the police, the massage therapist turned out. Parents said we should marry, but the girl refused — no money. Jack in a head lock conflict: to marry or not? Vovochka confused.
To the question why he did not go to massage therapist to work full time, why not throw the police, not pump skills and then would not open his office, he wonders:
— That's an option?  
2. Like all
Or another friend, his name is Serge. He's 32, and he is so true Serge. Went into the army, came back, got married, went to work at riot police. Wife gave birth to twins and had to get a second job — went to my dad to base. Wife gave birth to a third.
Yay, son!
Took an extra shift at work.
Now he has a garage, his wife's fur coat, a dog, three children, at the weekend in Moscow for shopping. Proudly says:
— We all, as humans. Neighbors envy green bought the land, we'll build a house.
— What, Serge? How do you relax? Hunting, fishing?
— What fishing! I have no time!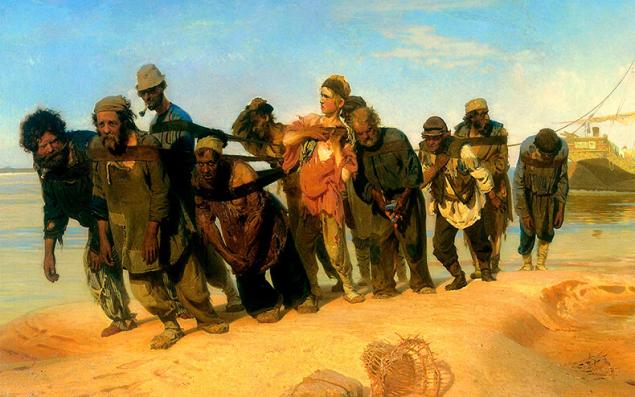 Of course, he had no time: three days working, day three work — closed. And this weekend, he is building a house. And wife wants to own a car. And even after all the children to wear, to put on. Yes to the neighbors to envy! What nonsense — he has no time to rest.  
3. Better than others
Another friend Andrew, and he's all chocolate. Pocket wallet Montblanc, Instagram photo on a snowboard in Austria. Recently completed the renovation in his flat, very worried about Italian cuisine, which have long been established. I started with a simple Manager, is now commercial Director. And he is a great expert: he always delves into the essence of the process, always busy with important issues.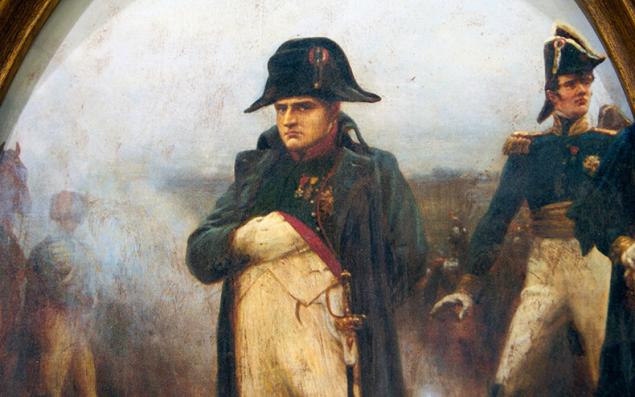 But the problem is always the same: they were two years ago, five years ago, and seven years ago. When he came in the company of young and green Manager, these issues were the same.
Just imagine, seven years in a row decides the same thing.
To the question:
— Andrew, do not you tired?
He sighs heavily and says:
— Well, what to do?  
4. In its own way
In the mind of any reasonable person constantly question "what to do?"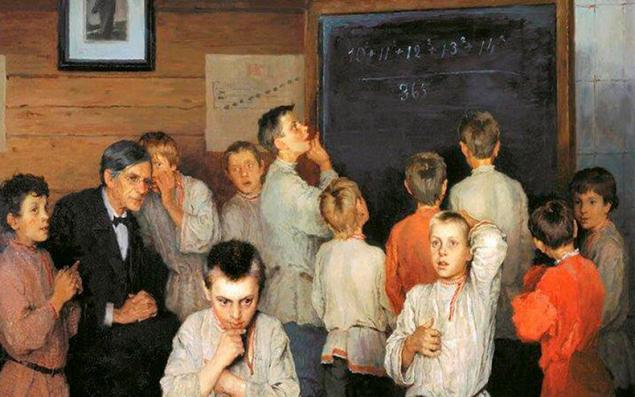 To live, Vovochka? How to have? To turn into a log and go with the flow? To someone else, sitting on a log on top, taxied oar and helped to avoid swirls?
To be Serge? To buy his wife boots, and furs are the envy of the neighbors? To upatissa to the point of exhaustion, to the fifty years to build a house, to plant potatoes and expect to harvest? And all this with the full awareness that life is good: the social program is executed, and the envious indigestion.
To do better, to do more, to be higher, as Andrew? Looking at the surroundings, to be content with what you have a little more than the other?
And actually what is the difference between them? One lives aimlessly, the other wants to fit in, and the third to be better than others. Question — what do they really want? Each of them has a purpose, but whose purpose? Family, wife, own?
What to do? How to find your way? How to find what you want for you?
The answer is only one — to do. To make a lot of stupid things, make mistakes, and to see that it does not lead you anywhere, to change tactics, to make a mistake again, but not to throw and go.
In that moment, when you think about what you really want, the world will turn.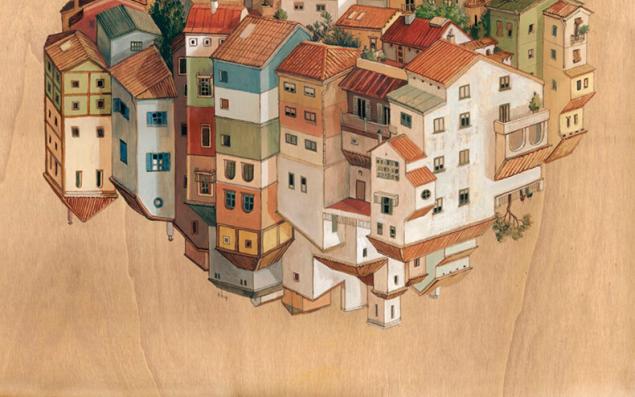 Most likely, you'll be horrified. Because you will understand nothing of what you're doing now, you don't like. Anything you do now, you don't need.
Yes, you have where to live, a car, fancy clothes, but you have to pay your own time. In my own life.
You should do what you want to be able to live as you want.
Understand what is the paradox?
It's very fashionable to say that you need to find your way. So there is no HIS WAY. It is impossible to find or to invent. It can only pass.
Your way is how you achieve goals that you yourself want to achieve. Goals that you really want it, conscious goals. They might not work for you when you achieve, you can understand that you want something different. It does not matter. The main thing is to go forward and not to stop.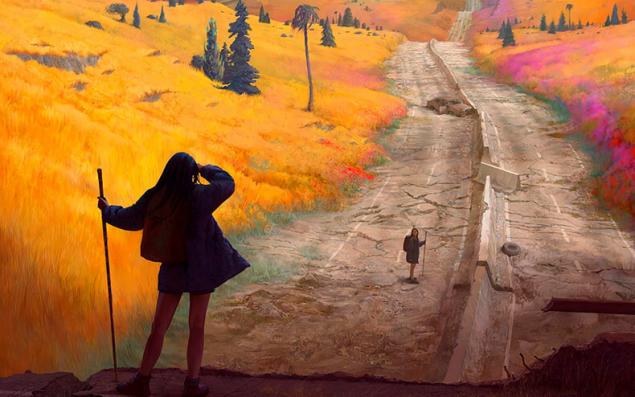 Here is another very simple example.
Vitaly worked in the office and woke up at 7 am, Packed up and drove to work. How he hated these early rises! An hour to get to the office in a stuffy, crowded subway car, where the ability to work elbows — the main guarantee of survival.
And he found a job close to home: I had to go 15 minutes, and he was up at 8 am. Almost an hour he spent on fees and I thought that it would be great to work from home.
And he found remote working: get up at 9 am, turned on the computer — boom! it's at the workplace.
And then he thought it would be cool to get up when he wants. And since all the chiefs somehow believed that the employee needs to be a rigorous work schedule, he began to work by itself.
And you know what? He woke up at 11, drank coffee, had Breakfast, and then set to work. But suddenly realized that he was sorry for half of the day, which takes place while he sleeps.
And he voluntarily started back to 9. It worked easily and pleasantly, as if here, at this point, it needs to be. The puzzle came together.
No matter how many mistakes you make, until you find something that you really need. No matter how many stupid moves you make. All that matters is that you are going to reach a goals. That is yourself and not someone else. It is important that you move forward: set a goal — reach, up — reach.
Each goal is a small step to the execution of something bigger, that you can't achieve right now is to achieve the dream.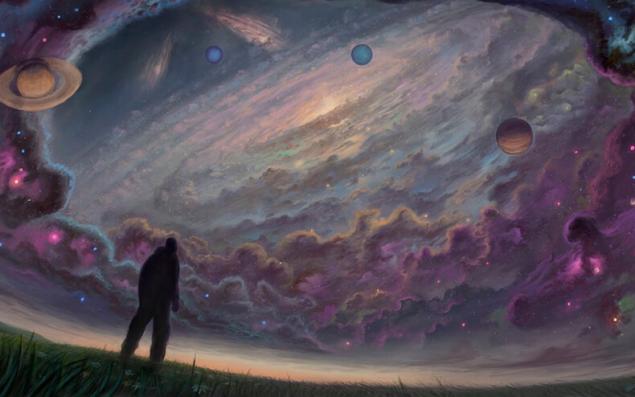 But the main secret is that at any point in your life you can stop and ask:
— And what I really want? Where I want to go?
And then abruptly change direction.
But better to do it now than in 50 years, in the garden, weeding and okuchivaya potatoes.published    
Carlos Castaneda: the fear ische 3 of the enemy of manMen's rules: please note!
Source: molodost.bz/article/4_sposoba_prozhit_zhizn/