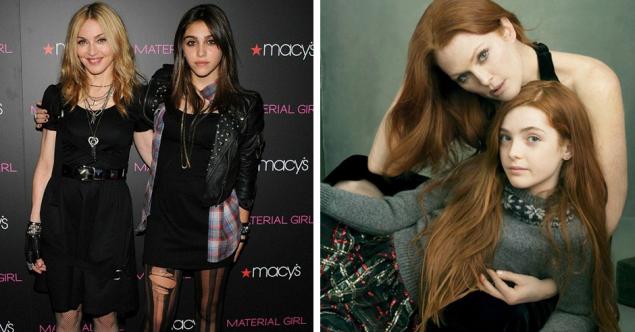 These delightful women know and love in the world, but since then, part of their fame goes to her daughter — not only smart and beautiful, but also exact copies of their mothers. Rate the resemblance, check the photo collection on
the Website
.
Cindy Crawford and Kaia Gerber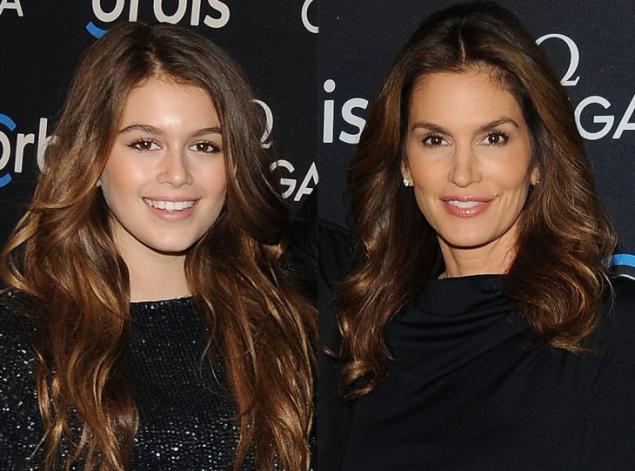 It would be strange if the daughter of a supermodel luxury, inheriting her beauty, did not go in her footsteps. In his 14 Kaya is already the most successful and recognizable debutante: she starred in ads for Versace, and has become the main character of one of the rooms of the magazine Teen Vogue.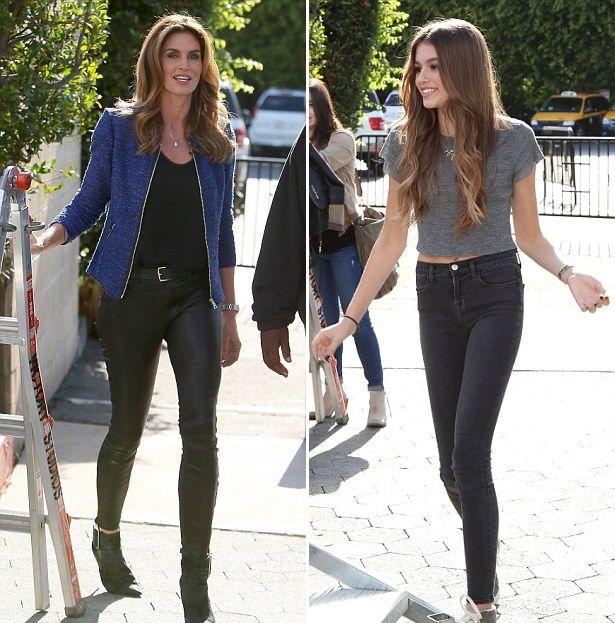 Reese Witherspoon and Ava Phillippe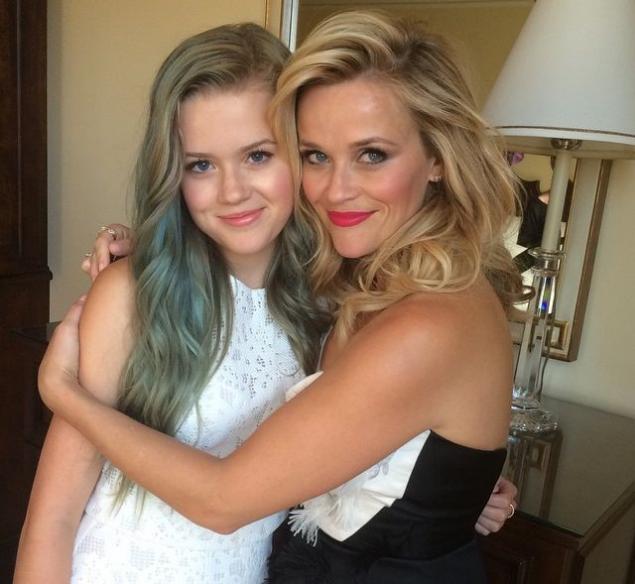 16-year-old Ava still in school and it is not known which chose the path. Mom-the actress says that it is natural artistry, but wants her daughter to be open to any experience: "it's Important to live life to the fullest and boldly go forward."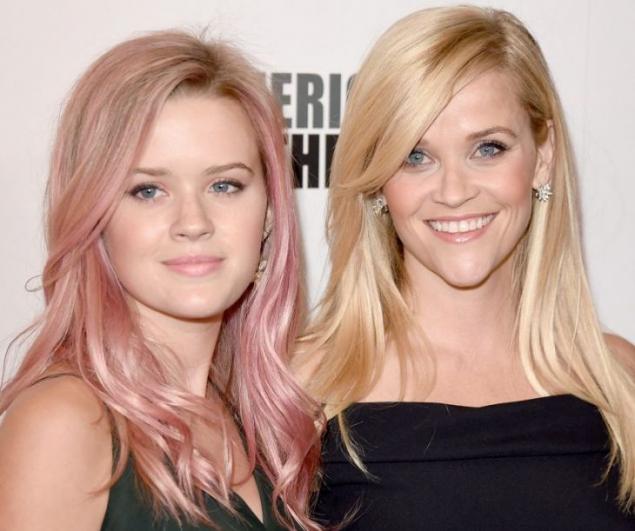 Madonna and Lourdes Leon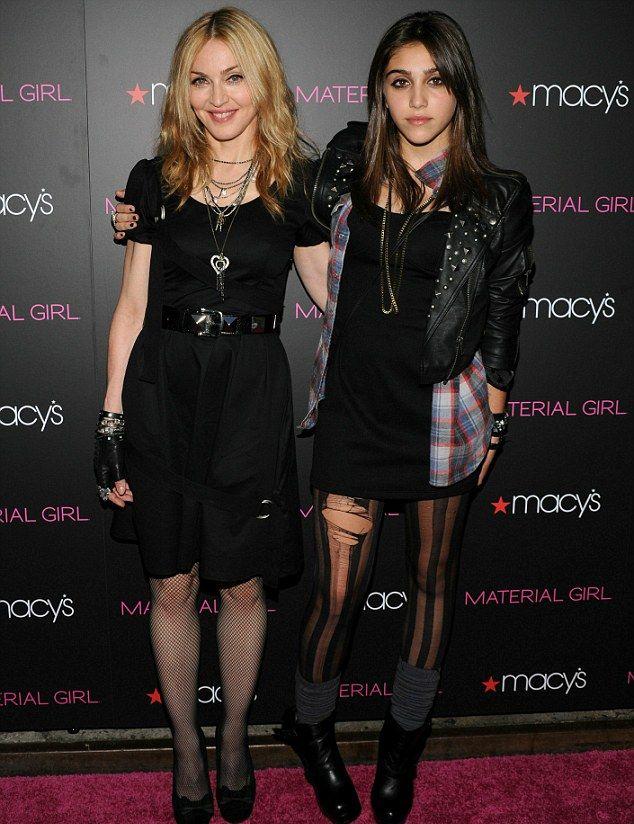 Someone could just be satisfied with the status of "daughter of a pop idol", but not Lourdes. 5 years ago, she and her mother created the brand teen clothing Material Girl (named after the famous song of Madonna), and continues to work on it, parallel study of art at the University of Michigan.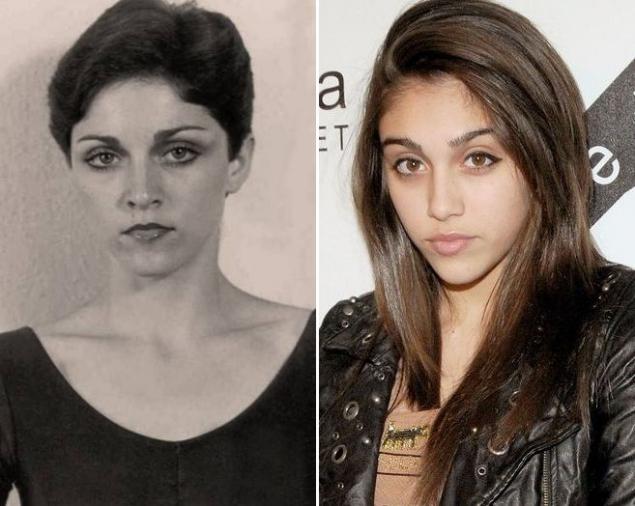 By the way, a bright mind went to Lourdes inherited — you knew Madonna was in school a straight a student? For comparison, the photo on the left Madonna (Louise Ciccone) in her youth.
Christie Brinkley and Sailor Lee Brinkley-cook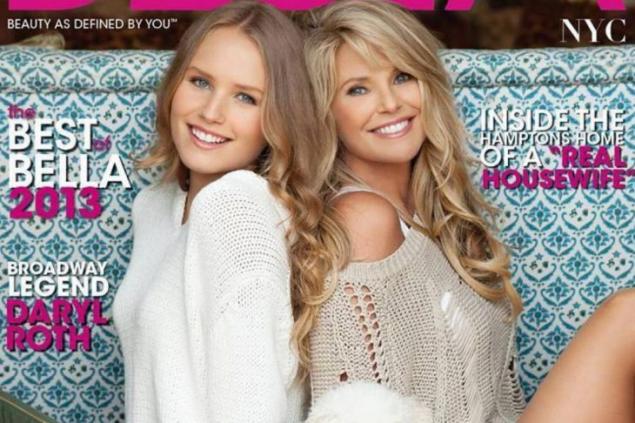 In 2013, the cover of the new York fashion magazine Bella NYC (pictured above) made a splash. First, the incredible resemblance of two beautiful models. And secondly, the fact that Christie in this picture is 59 years old, but she did not lose her 15-year-old daughter.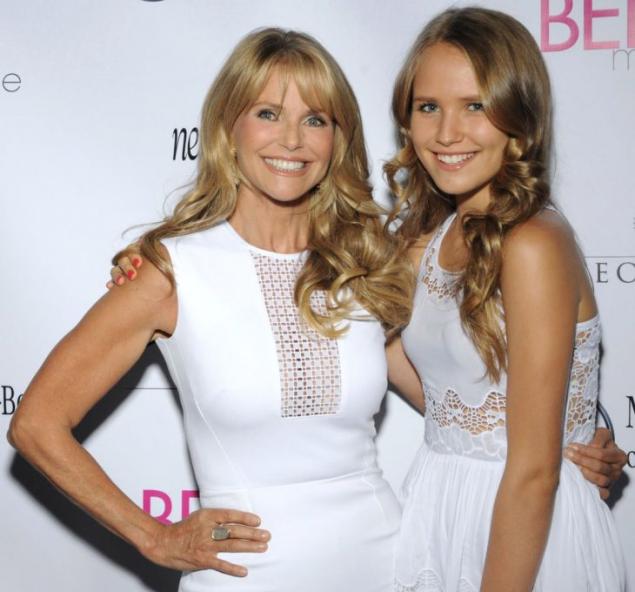 Demi Moore and Rumer Willis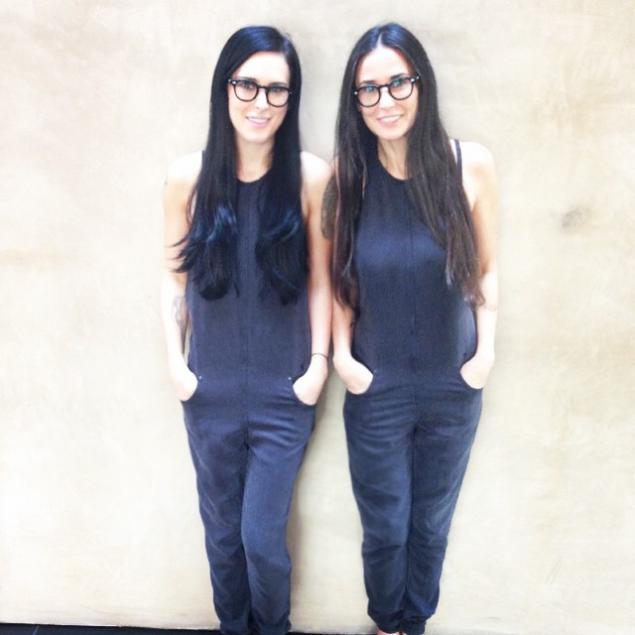 "That moment when you realize that you really turn into your own mother" — top signed the 27-year-old daughter of actors demi Moore and Bruce Willis. Although, I must say that "without camouflage" Rumer and demi have little in common.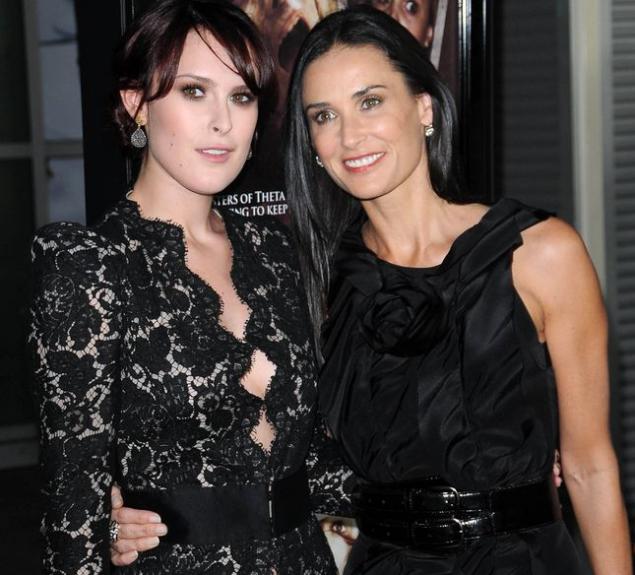 Goldie hawn and Kate Hudson
The case when the daughter is independent of the stellar magnitude, and its direct relationship with the famous comedian — just a nice "bonus". But sharing a photo just once again reminded how similar they are, and appearance, and temperament.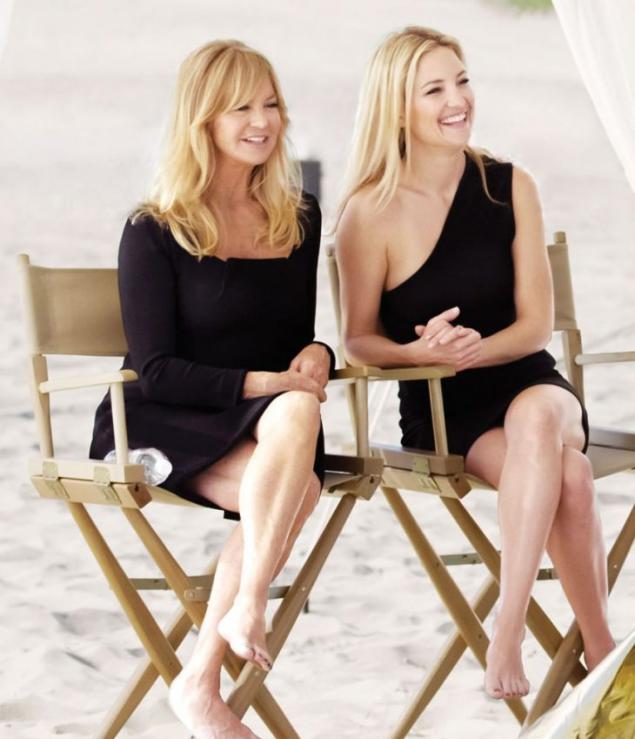 Vanessa Paradis and Lily-rose Depp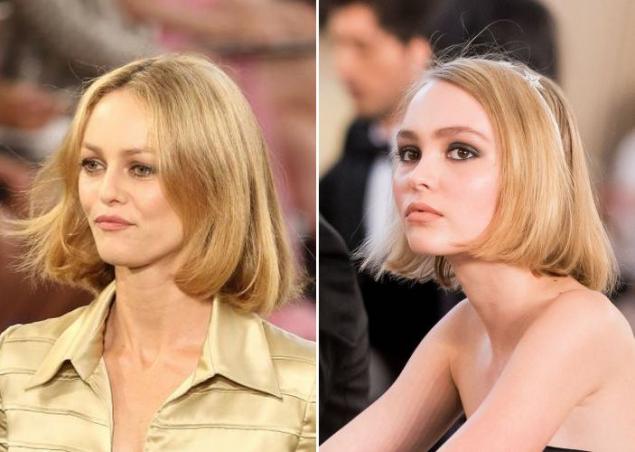 The daughter of Vanessa Paradis and johnny Depp only 16, but she's already known as a Chanel model, actress and even singer — it turns out that Lily-rose has inherited the talents of parents in it's entirety.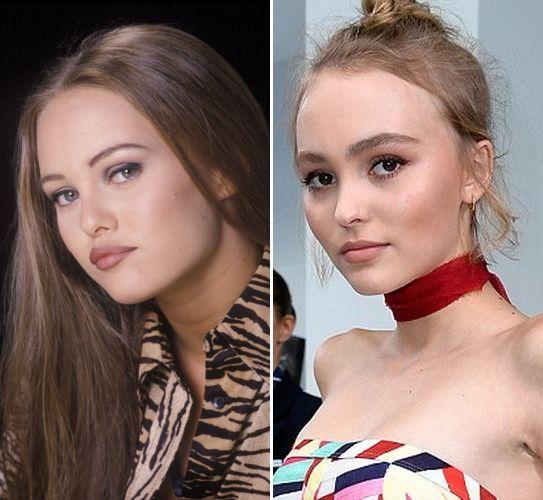 As for appearance, see for yourself: in the bottom picture on the left, Vanessa is the same age as now her daughter.
Gillian Anderson and Piper Maru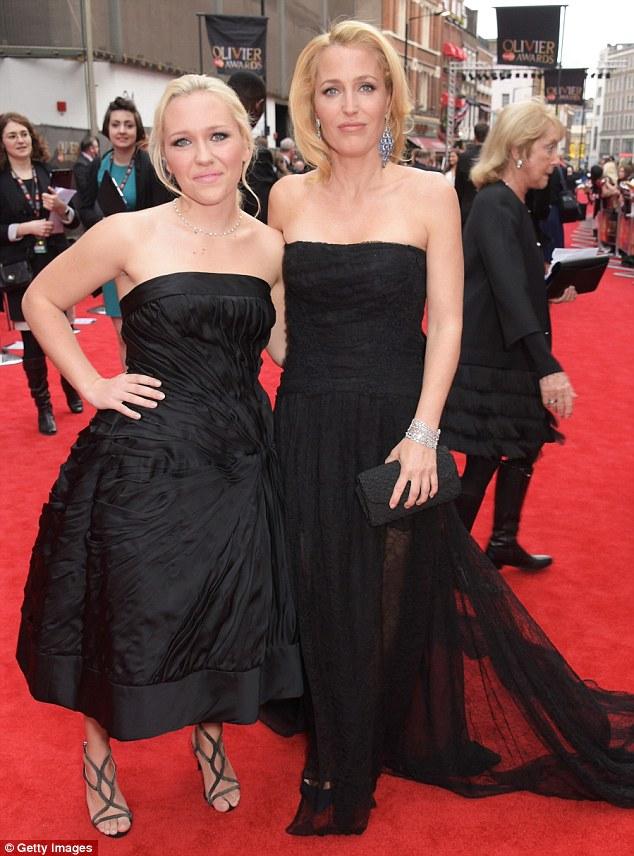 The iconic star of "Secret materials" did not interrupt filming on pregnancy and returned to work after a couple of weeks after the birth of a daughter. Her godfather was the legendary Creator and producer of the series Chris Carter — he was named in honor of the newborn one of the episodes of the 3rd season. Now Piper Maru 21. Oddly enough, her acting is not carried away, but Gillian only pleased: "What a relief that she has chosen this thorny path!"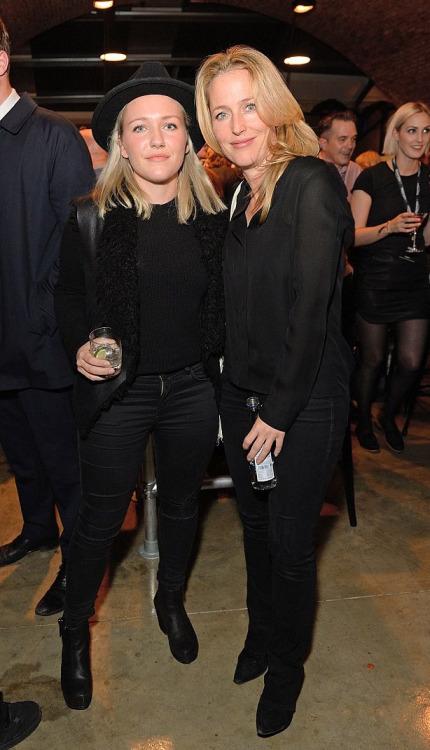 Meryl Streep and Mamie Gummer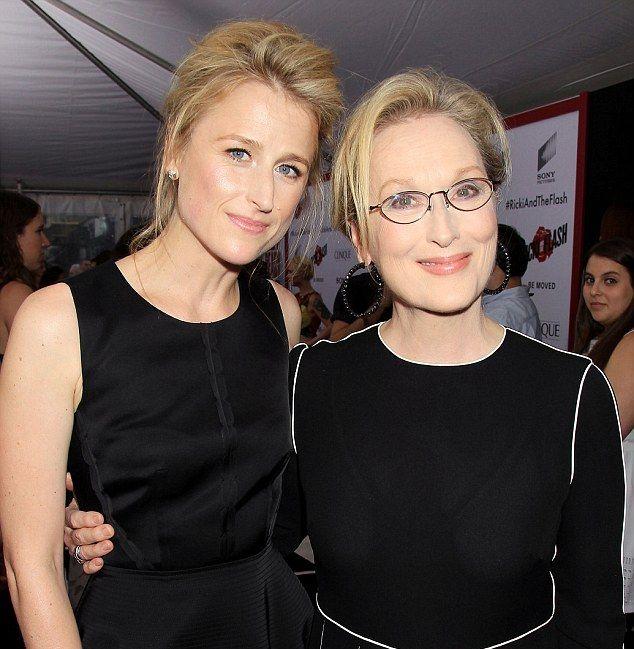 Only the Queen of the screen, three daughters, and each, clearly seen her famous features. However, it was with an older Mamie, they are similar as two drops of water.
From left to right: Mamie (32), grace (29), Louise (24). High and medium steel Actresses, younger model.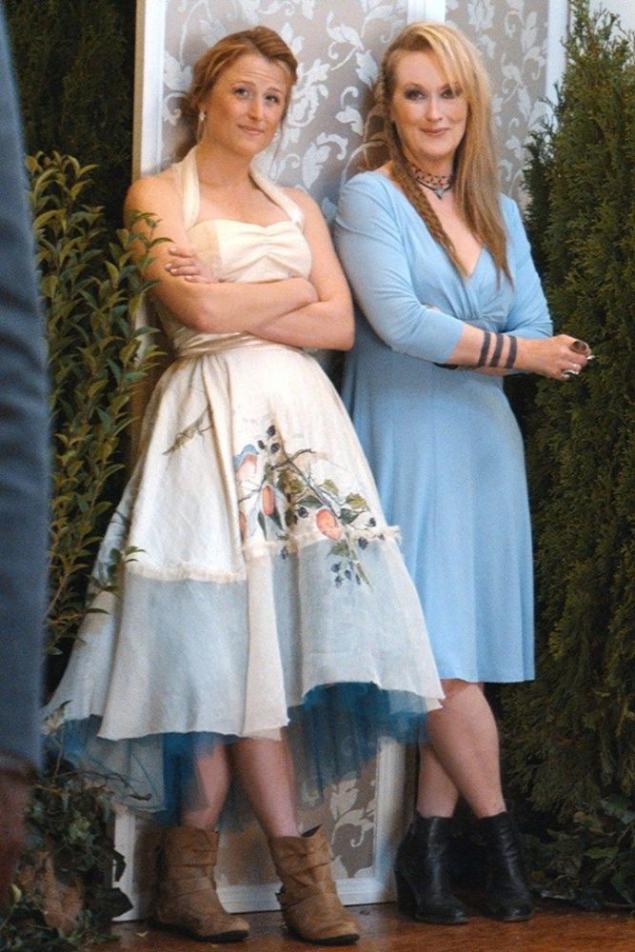 Mamie (left) and Meryl on the set of the 2015 film "Ricki and the Flash":
Julianne Moore and Liv Freundlich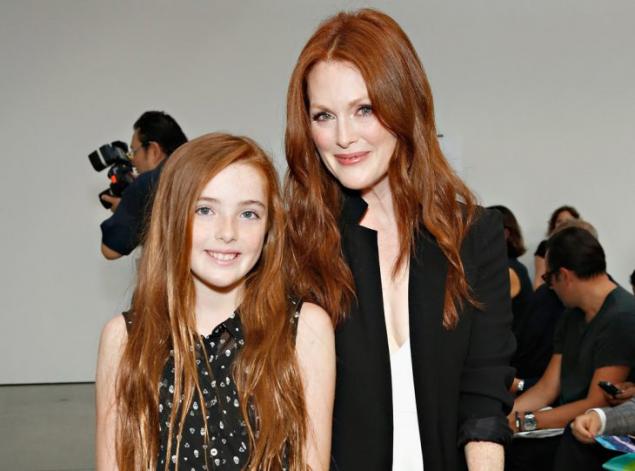 Everyone gasped, when in 2013 plamenova the beautiful actress brought to a fashion show of their 11-year-old mini-copy. And in 2014-m mom and daughter appeared on the pages of Vogue in the framework of the project "the Best representatives of the clan of redheads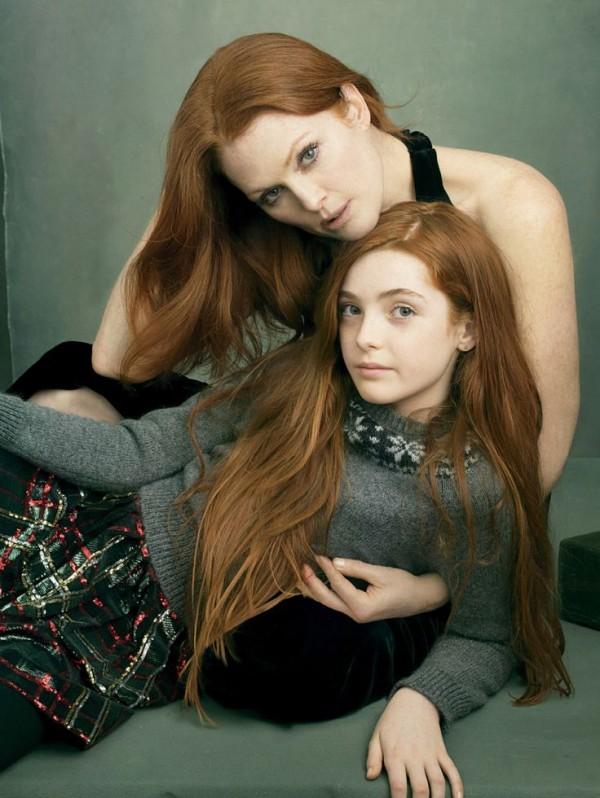 Lisa Bonet and Zoe Kravitz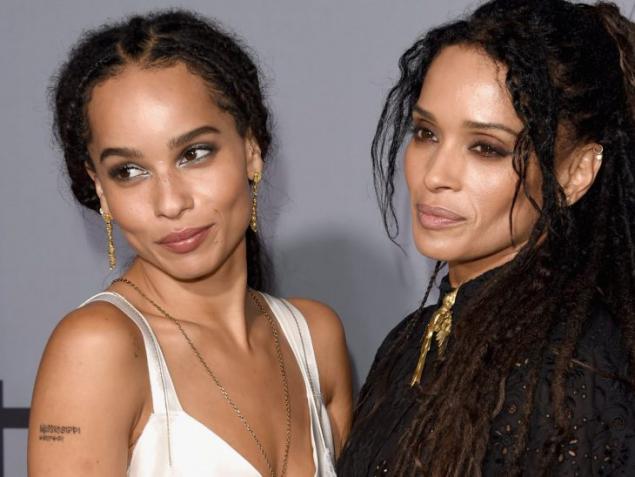 And in this "identical" pair more famous daughter, not the mother. 27-year-old Zoe whose father is a famous musician lenny Kravitz) from the debut played on the same platform with eminent actors and involved in such a cool blockbusters like "X-Men", "Divergent" and "Mad Max". Actress and model Lisa Bonet is much less known in the world, although it is popular in America.
Susan Sarandon and Eva Amurri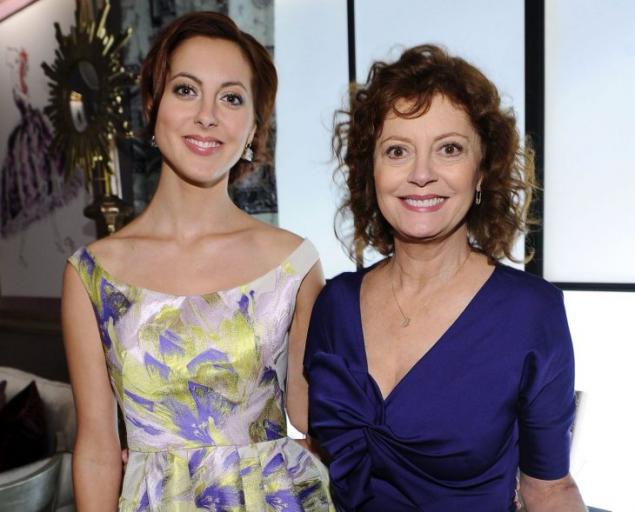 Mother and daughter starred together in several films and television series. For example, in 10 years, Eva played a cameo role in the crime drama "Dead man walking," which brought her mother Susan the award "Oscar".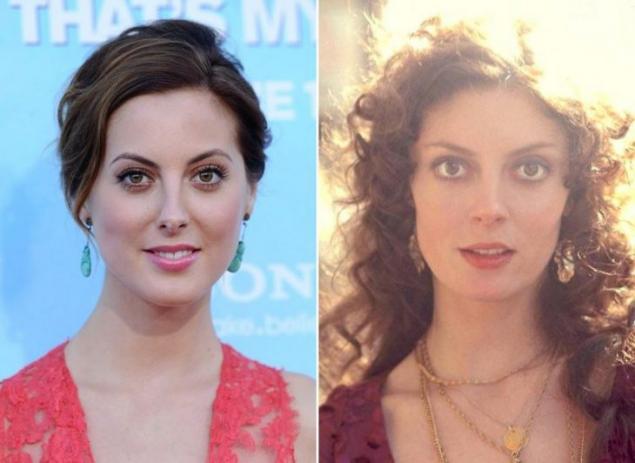 Lisa Marie Presley and Riley Keogh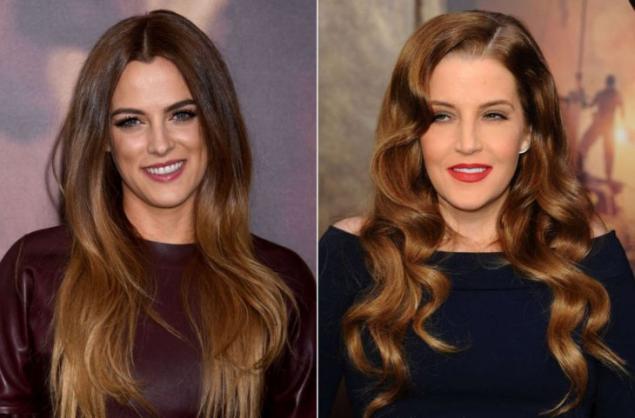 The daughter of the great Elvis Lisa Marie Presley (top right photo) and his eldest granddaughter, Riley (aka — fiery-red-haired beauty in the movie "Mad Max: fury Road") sometimes just indistinguishable, as in this wedding photo of Riley 2015 (on the left — the widow of Elvis Priscilla Presley).
via www.anews.com/p/37436655/