Capuchin Catacombs - Christian monument necrophilia ... Not just a "museum of the dead", as the personification of the Sicilian cult of death ... In the vast cellars of the Capuchin monastery billed about 8,000 bodies, most of which belong to the local elite and prominent citizens of the past - the priesthood, the aristocracy and members of other professions of honor ...
The practice of mummification in Sicily emerged at the end of the XVI century, when the local Capuchin fathers found that in the catacombs beneath their monastery contains a mysterious preservative, naturally retaining rotting corpse ...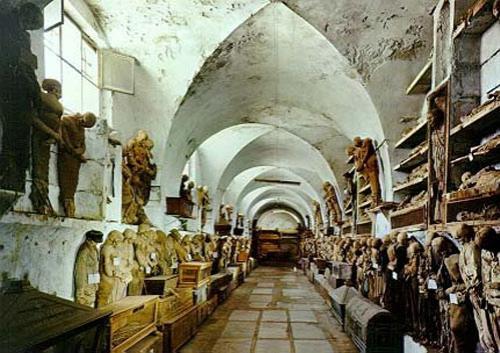 The first burial is dated 1599 ...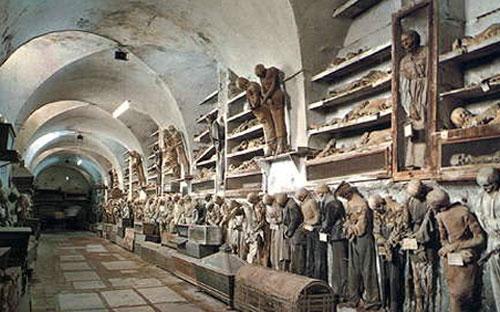 This is the power of the local priest Silvestro with a distinct righteousness ...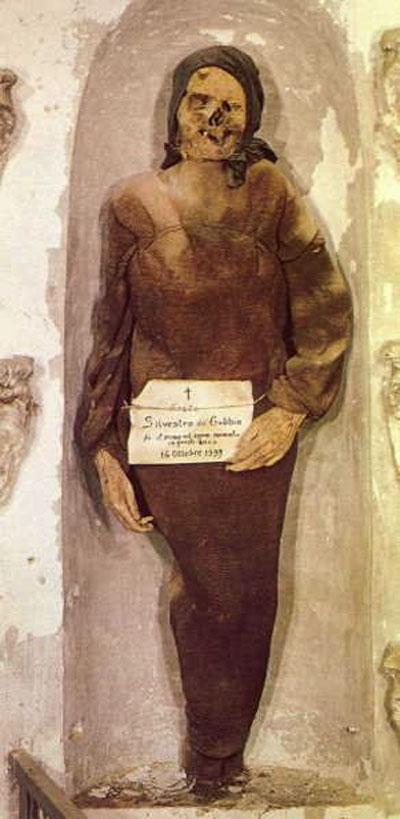 However, over time mummification became fashionable, and the desire to be buried in such a non-traditional way of Christianity, many residents expressed ...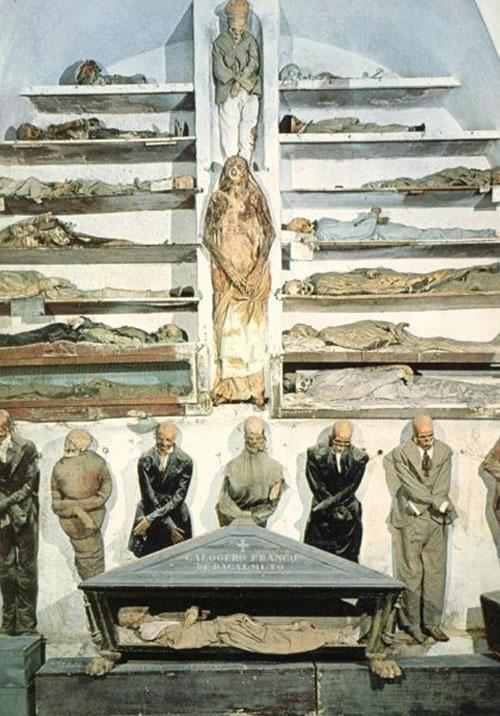 In the catacombs of Palermo represented all of the past - men and women, children ...