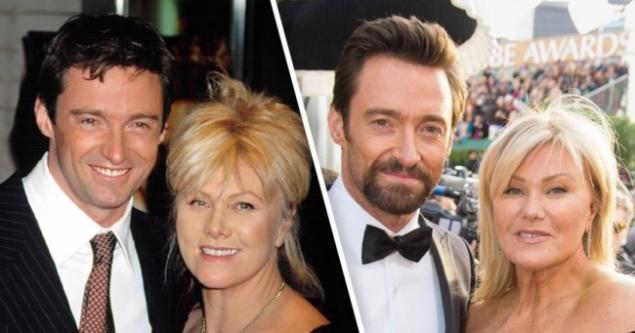 Strong and long marriage - a rare phenomenon among celebrities. But among them, you can find a loving couple who have lived through all the difficulties and still look at each other with loving eyes.
< Website gathered for you the inspiring stories of famous couples who have proved that marriage - is not an empty phrase
Meryl Streep and Don Gummer 38 years of marriage
.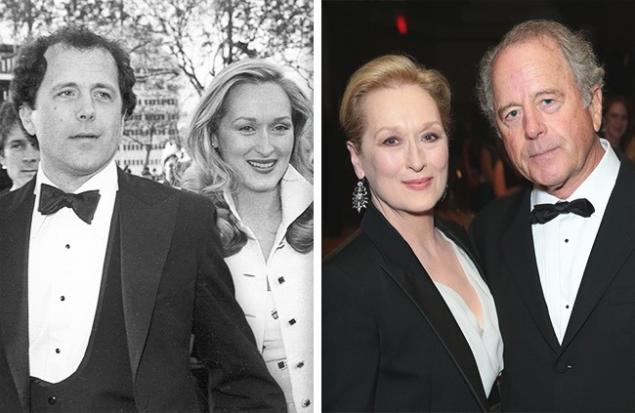 For the past 38 years and Meryl Steep Don Gummer live in perfect harmony. Meryl tells about her husband Don, "I do not know what I'd do without my husband. I would have died, at least emotionally, if not met him. He is the greatest. »
Danny DeVito and Rhea Perlman '34 married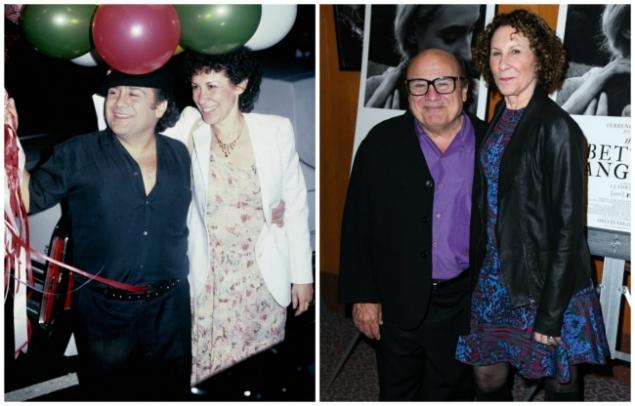 Danny DeVito and Rhea Perlman met when they both played in the theater, and just two weeks to begin to live together. Now the couple has three children, and the eldest daughter Lucy also starred in the movie.
Denzel and Paulette married Washington '33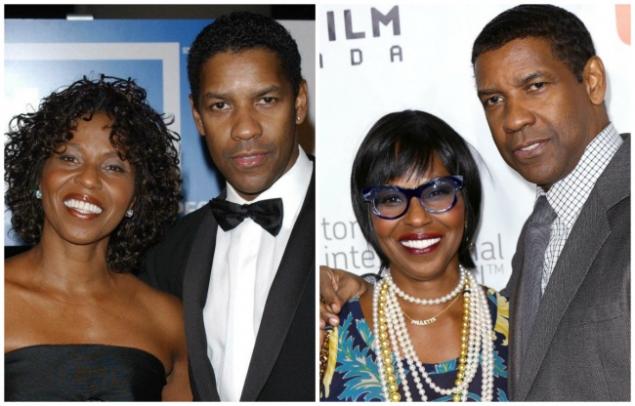 Their marriage endured all sorts of tests, but they still stayed together. "Love is known in the tests, - says Paulette Washington. - Passion and lust - on the surface, and the depth of feeling appears when you are going through difficulties together »
Goldie Hawn and Kurt Russell in '33 together
.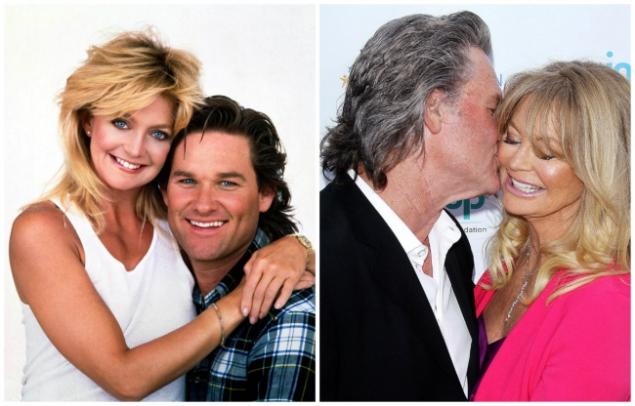 They met back in 1983 on the set of "shift change" and then did not leave. Kurt Russell speaks of marriage as follows: "We do not need marriage. We Goldie did not very much respect the social norms. But we respect each other ... As a result, only 2% of our lives were really bad, another 2% - so-so, and the remaining 96 were simply magical »
Oprah Winfrey and Stedman Graham 30 years together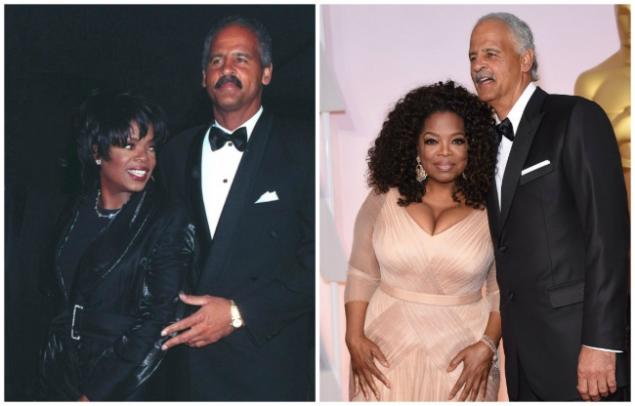 After 30 years of marriage, Oprah and Stedman has not entered into a formal alliance. When asked why they still have not got married, Oprah responds as follows: "On the wedding Tina Turner told me:" Oprah, you should do it. You must legalize the marriage. " I thought, "Well, and then something will change? Of course not. »
Tom Hanks and Rita Wilson 28 years of marriage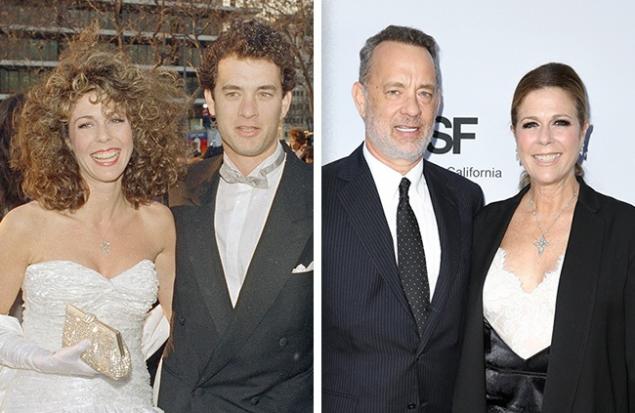 His future wife - actress Rita Wilson - Hanks met at the casting for the film "Volunteers". Against the background of chatty girls who came to the trial, silent Rita seemed to him a little bit strange and this is even more attractive. For the past 28 years, the couple gladly remain silent in the presence of each other, without feeling embarrassment or falsehood.
Michael J. Fox and Tracy Pollan married 28 years
In 1988 Fox married his colleague on the series "Family Ties", actress Tracy Pollan. "If not for Tracy, I would not have survived - says Michael J. Fox. - When I told her that I have Parkinson's disease, I immediately asked her if she is ready to go through it. And she said that she was ready. »
John Travolta and Kelly Preston 25 years of marriage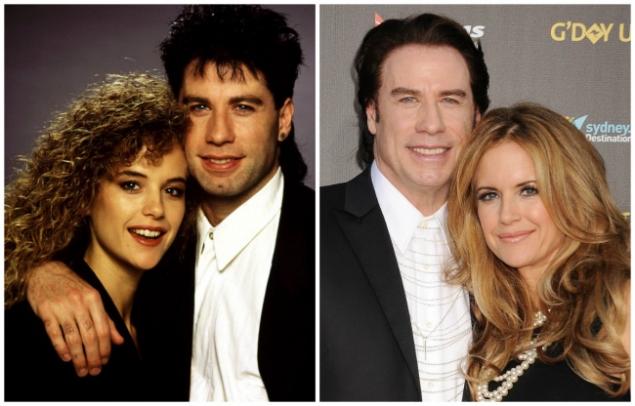 John Travolta and Kelly Preston were able to overcome the difficulties together and support each other in the most difficult period of their lives. And this year, the couple celebrate their silver wedding.
Sting and Trudie married
Styler '24
Sting and Trudie Styler have met over 30 years ago. During this time they raised four children, and built one of the strongest stellar families. Today they still hold hands and not get tired of repeating about his happiness, based on true love and spiritual closeness.
Michelle Pfeiffer and David E. Kelley '23 married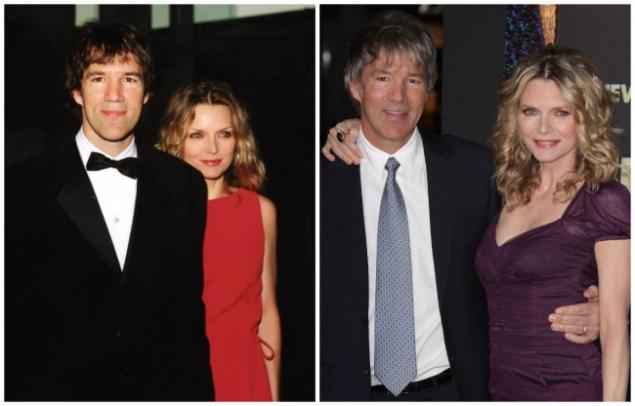 Michelle and David met when the actress adopted by a little girl. At first David just came to look after the baby, and then Michelle realized she did not want to part with it for a minute. "Sometimes we lack the determination to radically change their lives. But if we still gain strength, fate will reciprocate, "- he said in an interview Pfeiffer
Hugh Jackman and Deborra-Lee Furness 20 years of marriage
.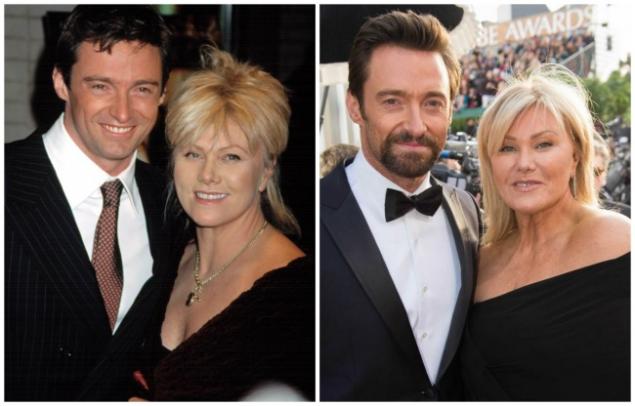 Hugh and Deborra-Lee met on the set of TV drama "Corelli" and exactly one year later were married. "When I met Deb, I do not fall in love with her face or figure - I liked the character, - says the actor. - Although, of course, it seemed to me also very attractive woman »
Will Smith and Jada Pinkett-Smith, 19 years of marriage
.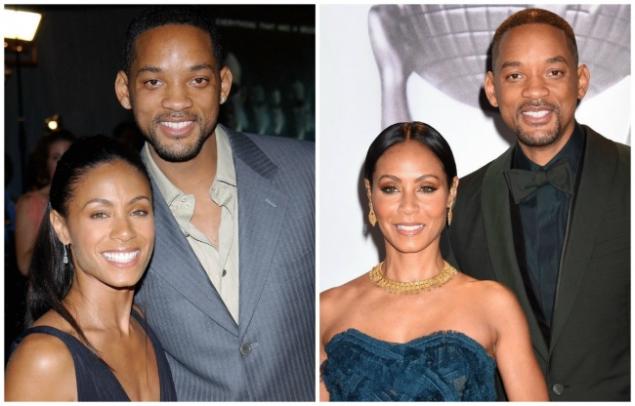 Will Smith met his wife on the casting of the series "The Fresh Prince of Bel-Air", and then they parted. "We Will absolutely trust each other - says Jada. - I normally am to what Will's attracted to other women. After all, if he does not appreciate female beauty in the other, how he will be able to admire my appearance? »
Sarah Jessica Parker and Matthew Broderick 19 years of marriage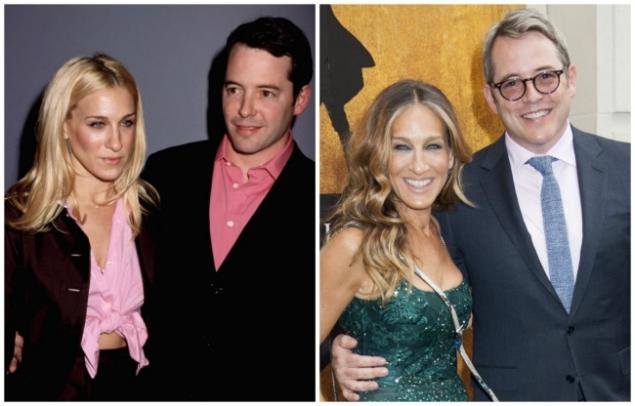 Marriage Sarah and Matthew lived through hard times and just was not broken up, but the couple put all their efforts to save the Union. "I'm in love with Matthew Broderick. You can call me crazy, but I really love it, - said the actress about her husband. - Our alliance we are completely satisfied. Thanks to him, I discovered a whole world. »
Felicity Huffman and William H. Macy 19 years of marriage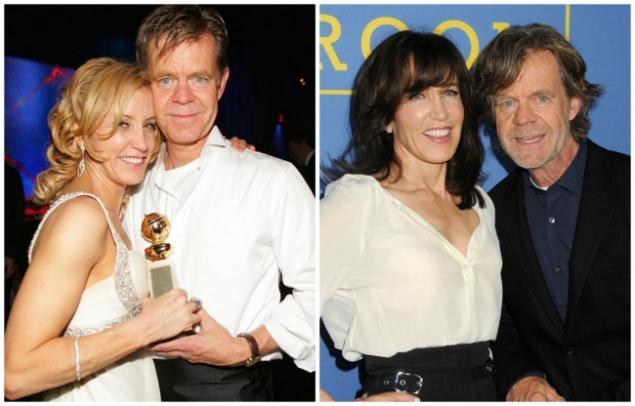 The couple met while studying at the Atlantic Theater Company, and after 15 years of marriage decided to legalize their marriage. "We have a rule in the family - says Felicity. - Every day we pay each other for 20 minutes and quietly talking to each other about any, even the smallest of issues that we are concerned. We listen to each other, do not interrupt, and then in the same relaxed and trustful atmosphere we find a way out of the situation. »
David and Victoria Beckham 17 years of marriage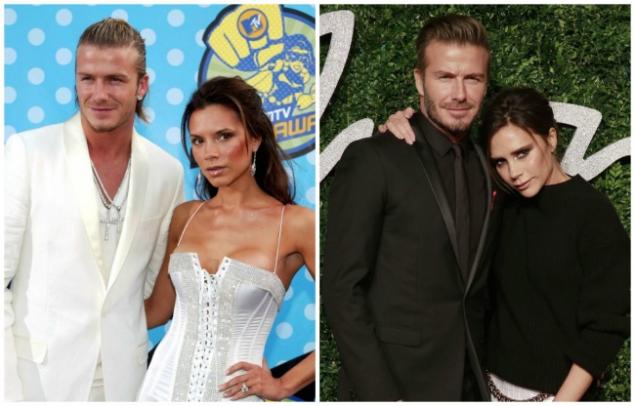 For the past 17 years, this pair is admired by millions of people. Loving husband and wife, parents of great sons and daughters show an example of a great marriage.
Photos on the preview Everett Collection / eastnews.ru,
LFI / Photoshot / eastnews.ru
See also:
16 star couples who prove that love can last a lifetime
13 star couples whose love to the cinema has become a real


via www.adme.ru/tvorchestvo-kino/13-zvezdnyh-par-chya-lyubov-v-kino-stala-realnoj-1241765/