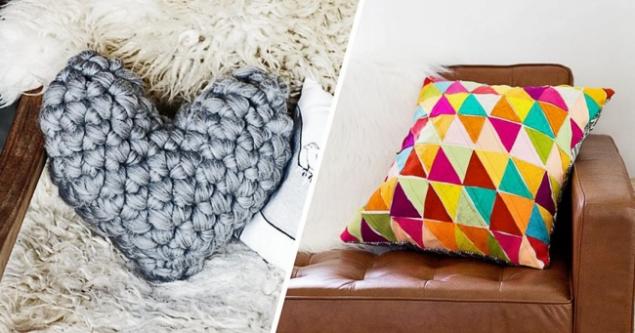 Pillow - man's best friend. On average, one third of the life we ​​spend in her company. But you can not just sleep on pillows. It is also a great decoration for any interior.
< Website selected for you some ideas on how to make a pillow "for the soul».
Ancient Japanese style "Shibori"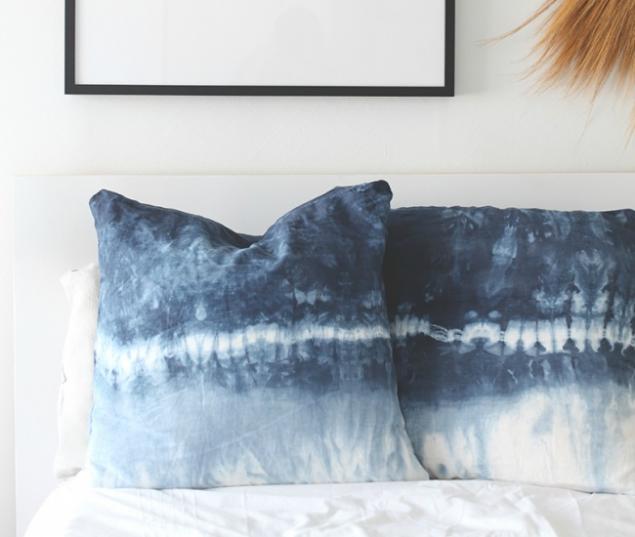 The Japanese know a lot about beauty. How to make a pillow with either space, or sea pattern, can be found here
Natural print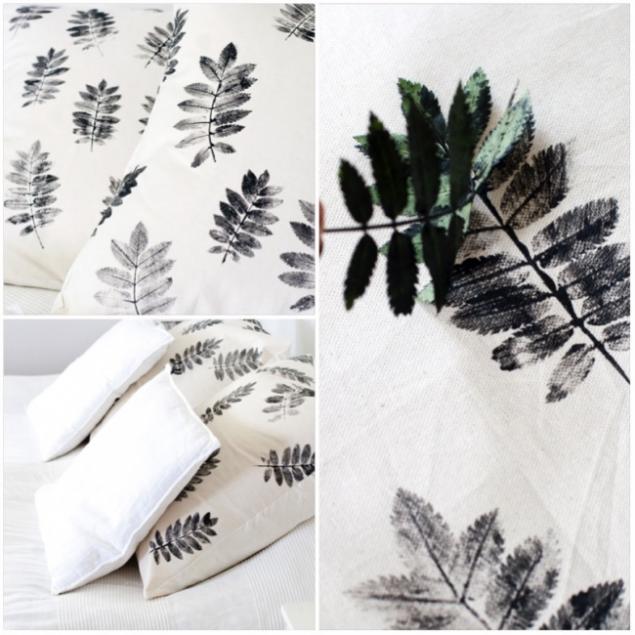 For information on how to
Geometry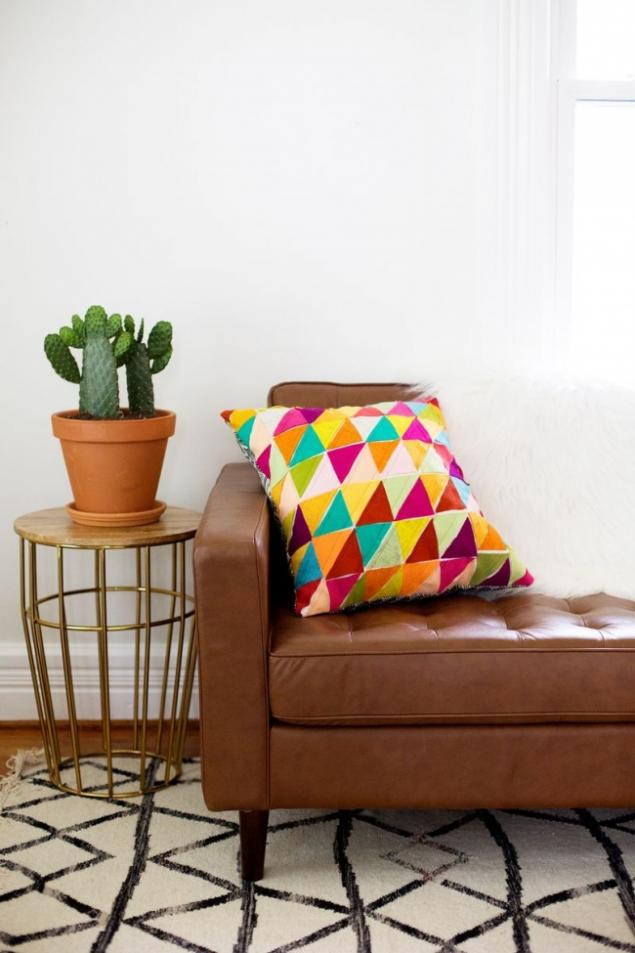 dream to be closer to nature, to tell this fotoinstruktsiya.
The geometry around the head! How to sew a pillow, can be found here. Believe me, it's just.
Node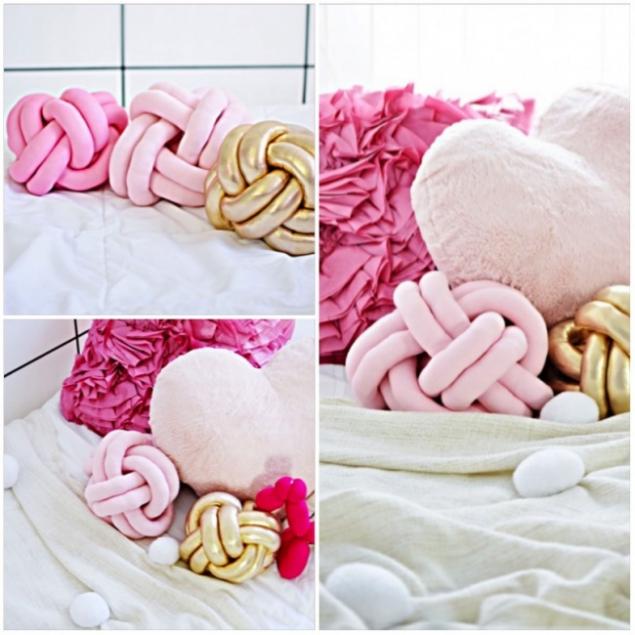 "Nodule to start up, untied the knot" ... Such a decorative pillow is very easy to do.
Embroidery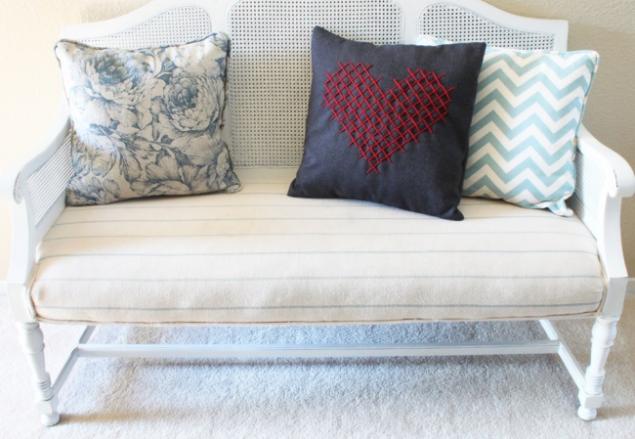 Checked: the pillow, made with his own hands, dream the nicest dreams. Especially when embroidery cushion.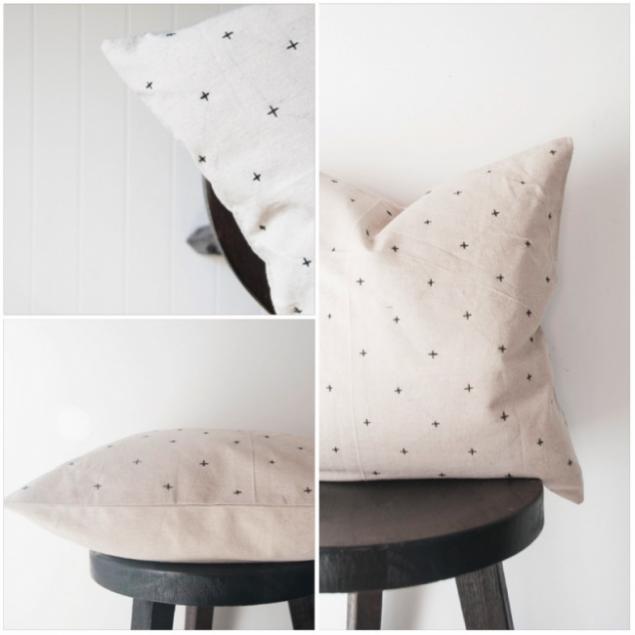 For those who do not like to embroider, but still want an embroidered pillow, perfect idea. With this embroidery handle even a child.
Ombre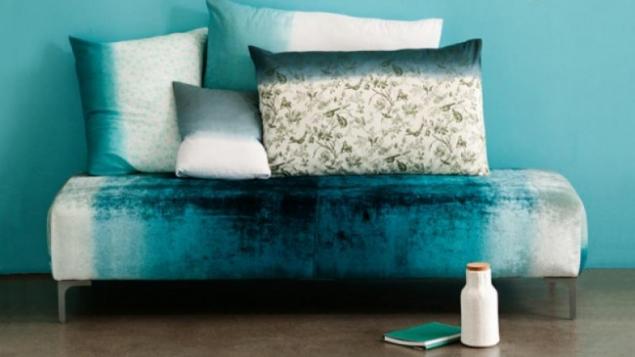 Pillow in "Ombre" style is so beautiful that never go out of fashion. How do such, can be found here.
Ties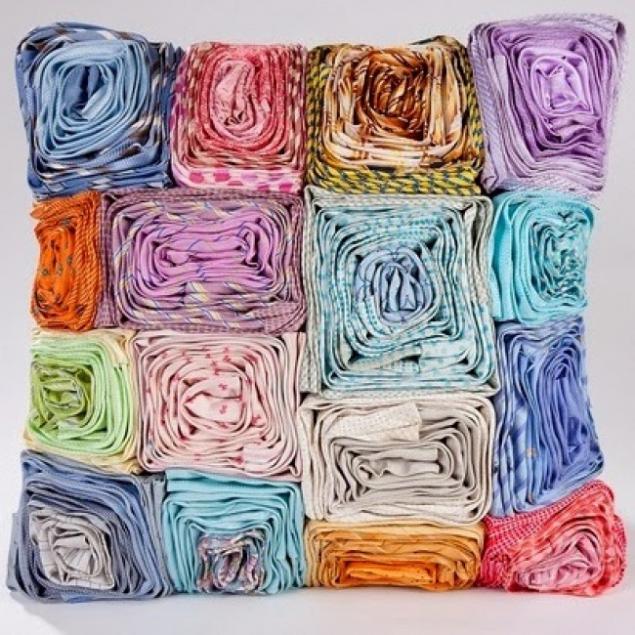 Free up space in the closet and make a cool pillow will help this process.
Cookies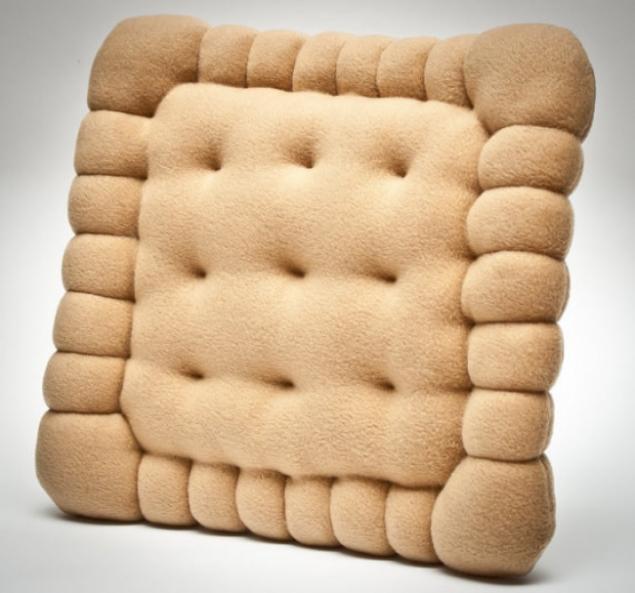 Sew a pillow easily,
Donut difficult night not to run to the fridge.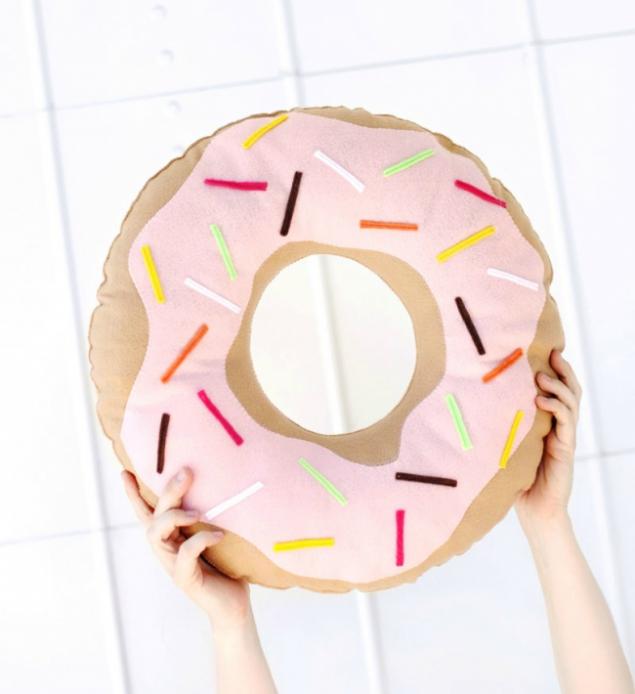 This pillow for real sweet tooth is very easy to sew.
Knitted cushion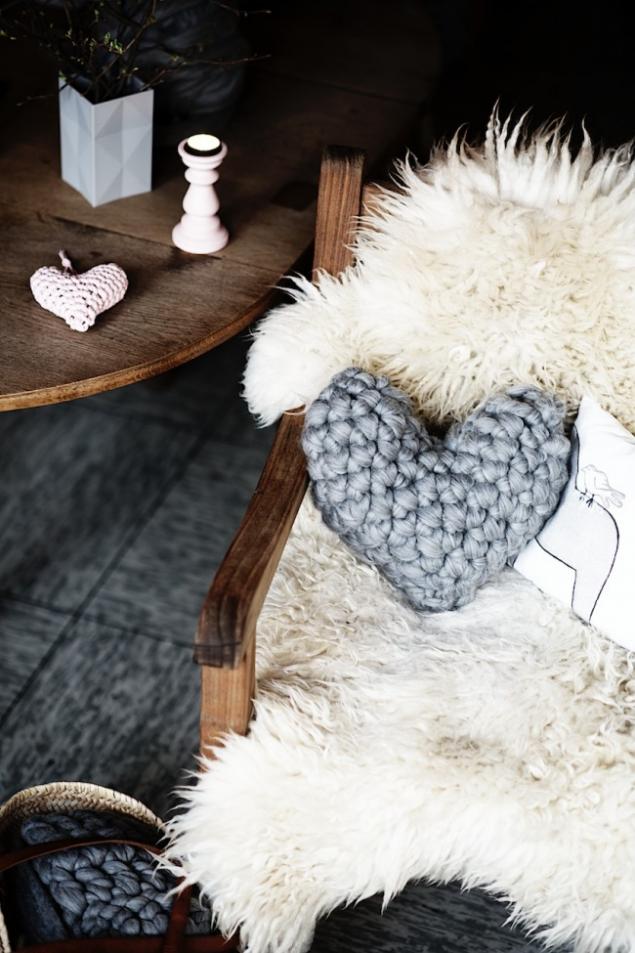 Great idea for a gift. Linking such beauty can be found here.
Scraps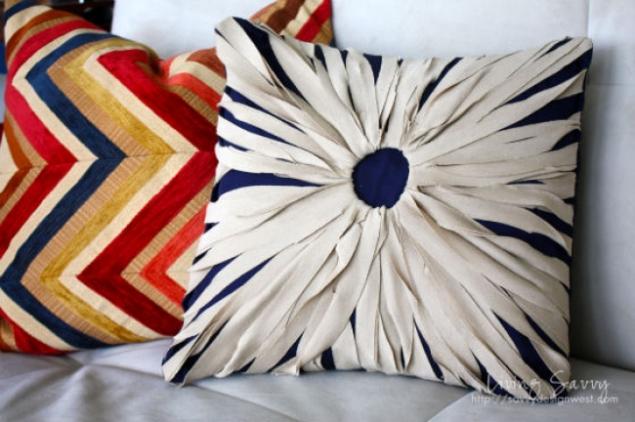 Such pillows exactly no one else has.
Cute cactus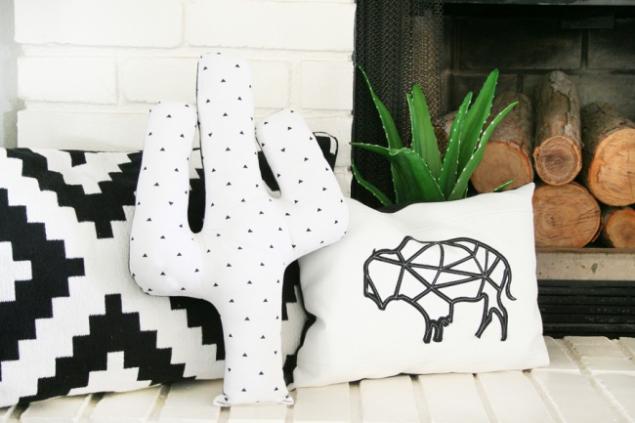 For information on how to lodge a piece of the desert at home, tell this instruction.
Pompons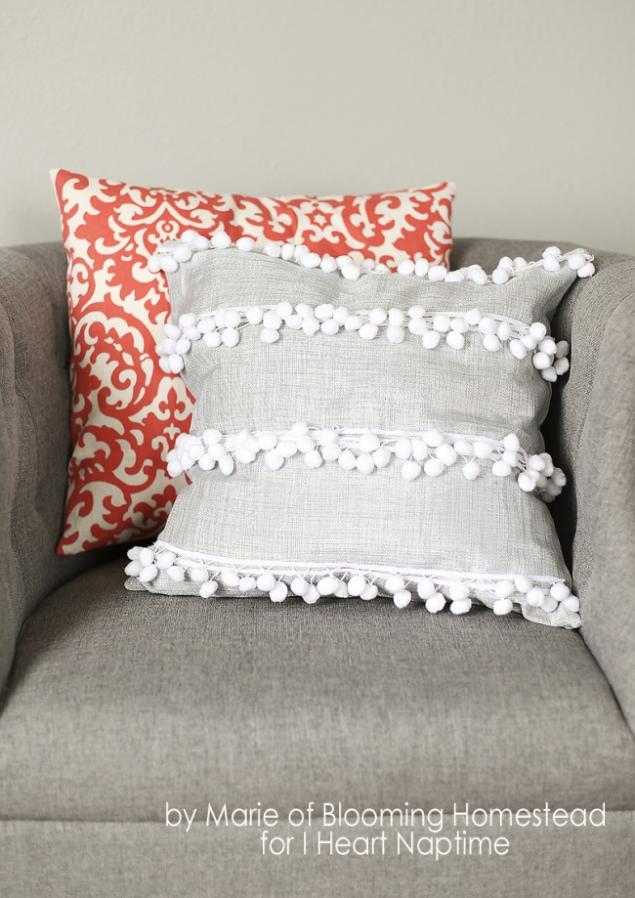 This is the easiest way in the world to decorate a pillow.
Old shirt
Everyone in the closet is a couple of shirts, which are so dear to the heart, but to wear them anymore. This method will prolong their lives.
Patchwork grass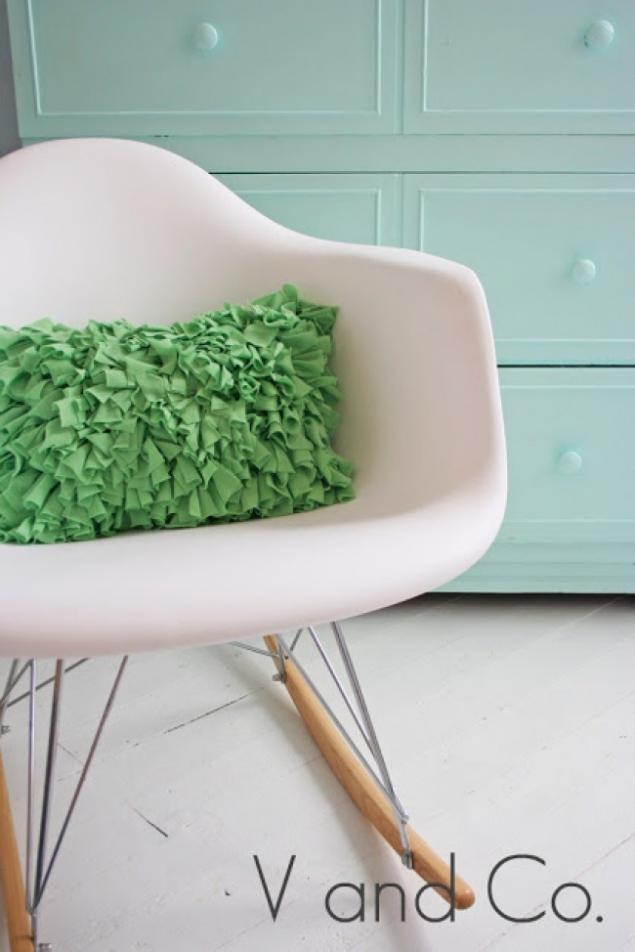 Sleeping on the grass, the more done with their own hands - a pleasure. How to make a pillow, can be found here.
Roses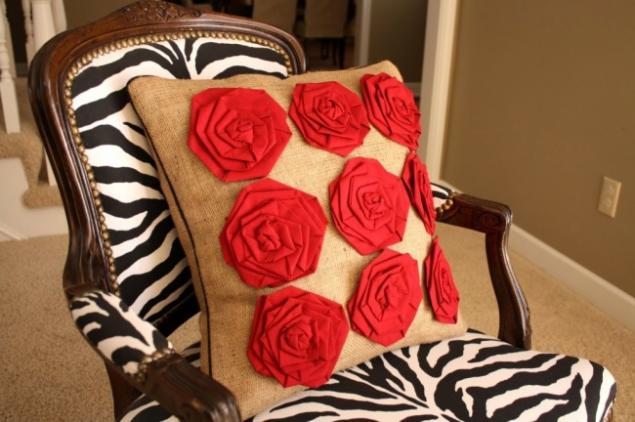 Almost real roses - sorry, that does not smell. As these do, can be found here.
Stamp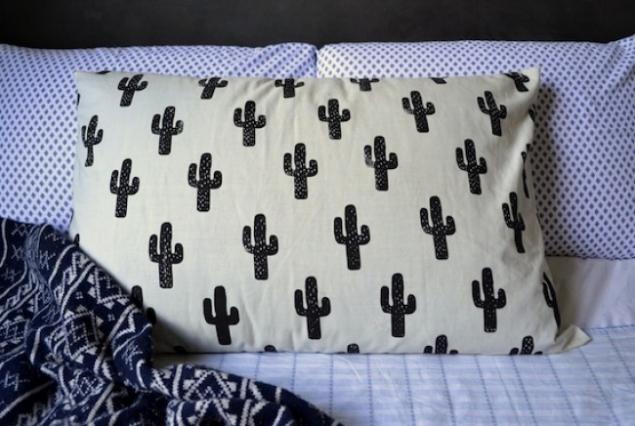 Make a pillow breeze. Details here.
Pocket for love letters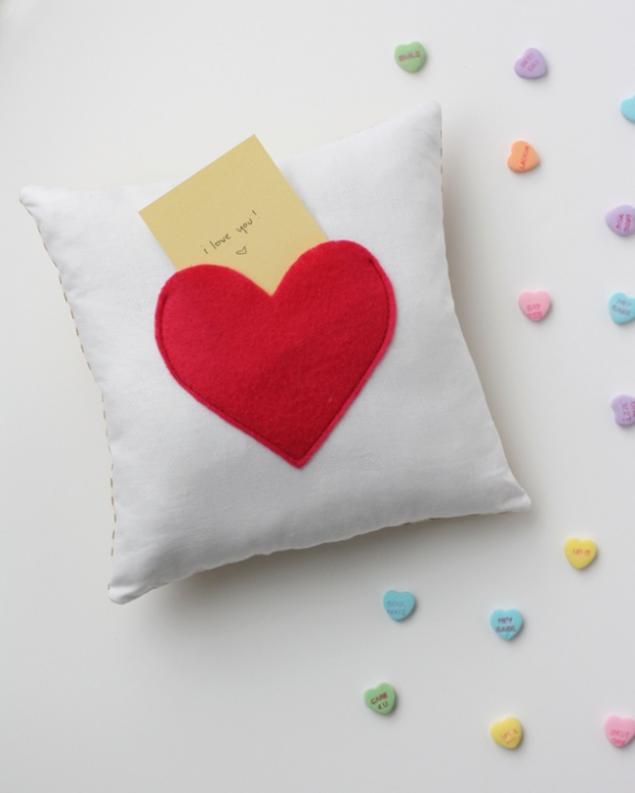 How to make a pillow for the true romantics, read here.
Heart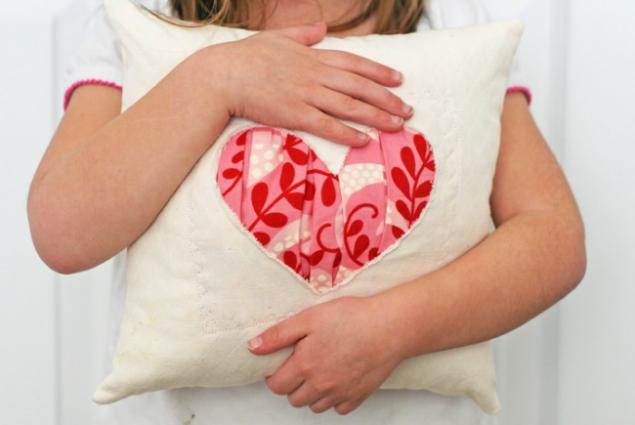 How to make a pillow for loved ones can be found here.
Photos on the preview: lebenslustiger.com,
abeautifulmess.com
See also:
20 simple but Krutetskaya things you can do with your hands
17 ways to make a cool box with his hands


via www.adme.ru/svoboda-sdelaj-sam/17-sposobov-sdelat-krutuyu-ramku-svoimi-rukami-1253915/