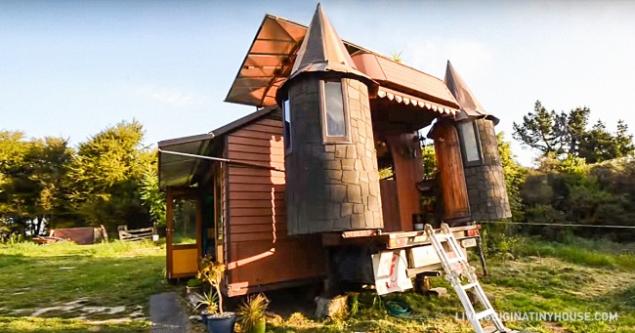 Who among us has not dreamed to live in a fairy-tale palace, and travel the world? A young family from New Zealand - Justin, Yola and their son Pico - decided to realize his dream and built a house-castle of the old truck.
We are in the
Website admire the creativity of the couple and also thinking to build myself the same beauty.









Young JUST Yoly family and travel a lot and want when traveling to feel at home.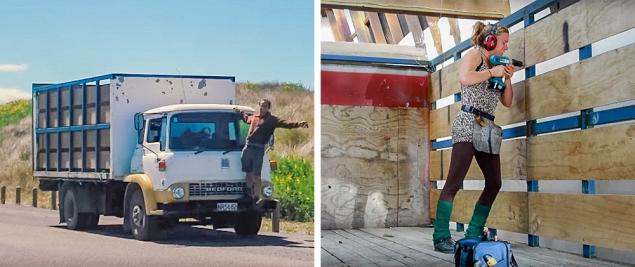 So they completely rebuilt the old truck with his hands.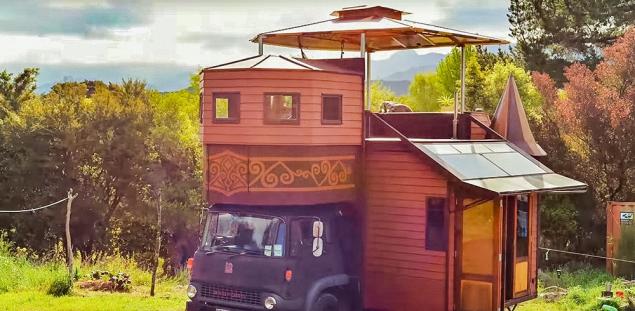 Castle truck fully self-contained. He works mainly on solar batteries. Rainwater is collected by special gutters and stored in the water tank below the truck, it is heated by solar panels.