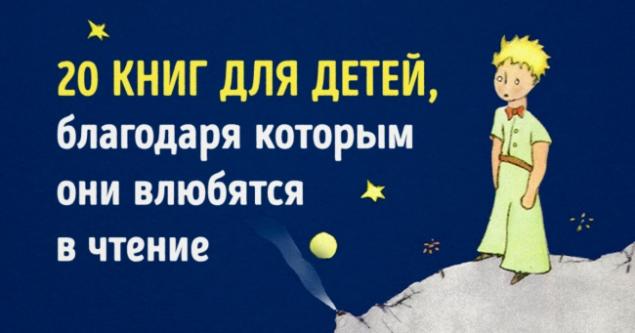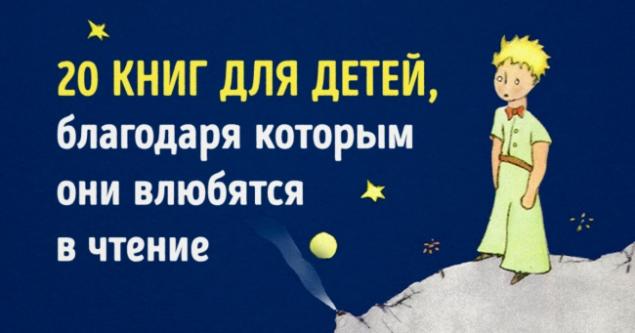 Many parents try to instill in your child a love of reading from an early age. This is not surprising, because the book broadens the mind, increase intelligence and develop imagination.
< Website has collected wonderful books, from which your children will not be able to break away.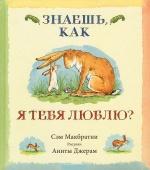 Makbratni Sam - "You know how I love you?" Do you know how much you can love? Sometimes, and I am glad to say, but to measure the love is not so easy! This book is suitable for young children who are just learning how to express themselves and their feelings.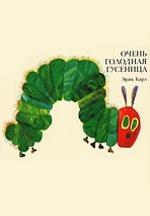 Eric Carle - "The Very Hungry Caterpillar" This simple at first glance, the book is able to absorb all the attention of your child. Bright illustrations, good history makes it fascinating dip into the magical world created by Eric Carle.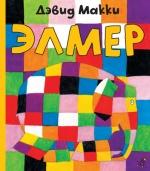 David McKee - "Elmer" Gilot, was a herd of elephants. They were all different: thick and thin, tall and small, but they were united by the fact that they were happy and the same color. That is, all except the elephant Elmer, who wanted to be like them.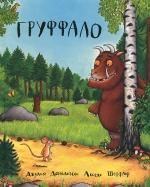 Julia Donaldson - "Gruffalo" little mouse goes through the woods and to escape from predators, invent scary Gruffalo who loves to have all the mouse enemies. But the mouse is afraid of him, because he knows that no Gruffalo not happen ... or there?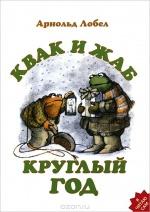 Arnold Lobel - "Kwak and toads. All year round "This is good and comfortable about the history of these two friends, who all year along. In the summer they devours ice cream, clean autumn leaves, winter rush from the mountain on a sled, and in the spring ... spring meet.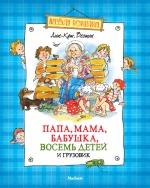 Anne-Kathrine Wesley - "Dad, Mom, Grandma, eight children and a truck" in this book for family reading young readers are presented lessons of life, with humor, without moralizing and didacticism
.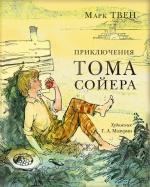 Mark Twain - "The Adventures of Tom Sawyer" with kindness and humor inherent in it the author tells the story of young heroes who fall into funny adventures. This novel has become a classic of world literature and included in the list of books that should be read by anyone.
Maurice Sendak - "Where the Wild Things Are" hero of the book Max after a quarrel with her mother goes to a magical land inhabited by Strahobrazami. There's the most important thing is the boy who has fun with all the heart, until yearn and will not return to his home, where the smell of mom's pie.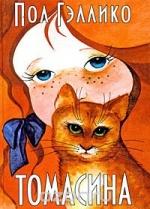 Paul Gallico - "Thomasina" This is a story about a man zabyvshem what love is. About a girl who loved cat. And a cat, think that she is a goddess. The history of what is wrong, losing loved ones, forget about yourself and those around.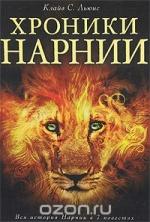 CS Lewis - "The Chronicles of Narnia" Amazing and beautiful story of a magical land, which is ruled by love and kindness, where the animals and birds talk and think like humans, and in the forests inhabited by dwarves, giants, fauns and centaurs. From this book hard to break away to both children and adults.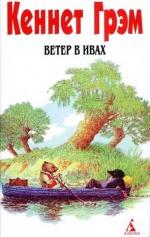 Kenneth Graham - "The Wind in the Willows" For more than a century, large and small captivate readers an incredible adventure Mole Mole and his friends: Water Rat Rat, Badger Badger good-natured and narcissistic Toda of zhabego kind. This book is slow, as the flow of the river, it leaves a trail of seemingly inconspicuous as a light wind in the willows.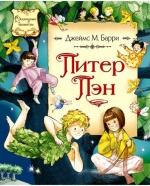 James Barry - "Peter Pan" This is a story about a flying boy who did not want to grow up. Once he became friends with the guys from the ordinary world, and together they went to the far-distant island. There they met the mermaids, fairies, Indians and even the Pirates with their crafty leader Hook!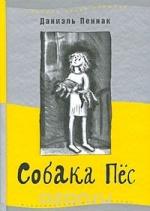 Daniel Pennac - "Dog Dog" World through the eyes of a stray dog, come a long way from homelessness to a person who does not need a dog less than what the owner. A touching and funny story that will appeal to both children and adults.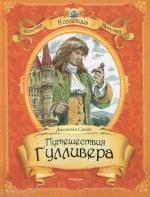 Jonathan Swift - "Gulliver's Travels" After the shipwreck Gulliver finds himself in Lilliput amazing. Tiny people of this country are very happy guest and try their best to please the big man. But very soon it becomes clear that sail from Lilliput is not easy.
Antoine de Saint-Exupéry - "The Little Prince" is the story of a boy from another planet, who won millions of readers. Author of the book is simple and heartfelt talks about the most important. On duty and loyalty. About friendship and love. About tolerance for evil.
HG Wells - "The Time Machine" With the invention of the Time Traveler is sent to the future to 800 thousand years into the future and into the world of the Morlocks and eloev - humanoids in which people have become as a result of scientific and technical progress. ..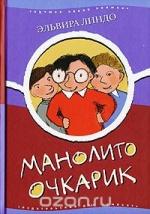 Elvira Lindo - "Manolito Four-eyes" Honest and ironic story about everyday life, seen and comprehended the modern child, in whose minds of television clichés interwoven with the observations of the real world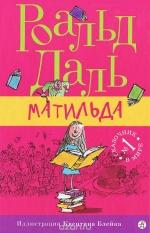 Roald Dahl - "Matilda" Beautiful, witty and interesting book about a little smart girl. And how no one around does not understand because she Statistics. The story is well worth reading parents to learn how to better understand children and to remember his childhood.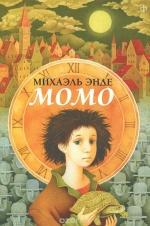 Michael Ende - "Momo" Momo Amazing girl has the rare gift of listening to other people. In the men's jacket, with the Flower Time and tortoise under his arm, she comes to grips with the cruel world of pragmatists and materialists who have forgotten about the real human values ​​of kindness and compassion for one's neighbor.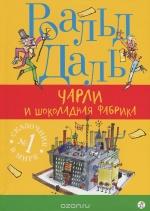 Roald Dahl - "Charlie and the Chocolate Factory," This book is about the exciting adventures of the little boy Charlie and the other children to the magic of Mr. Wonka's candy factory
<. br>
via www.ozon.ru/context/detail/id/18818784/?partner=admesales&from=bar