Summer - a wonderful time, and it's time for gardeners to take care of their land. < Website pleased to share a selection of unusual ideas that will be useful to every gardener.
We could not imagine that a banana - the best friend of a rose. But this is so, the best fertilizer for rose bushes to find, is a banana peel cut into small pieces and sprinkle them roots. If you have plants in tubs, a simple trick will help them to easily survive the driest summers. Fold the paper into a tight plait, one end of the dip in the ground, and the second - in a container of water.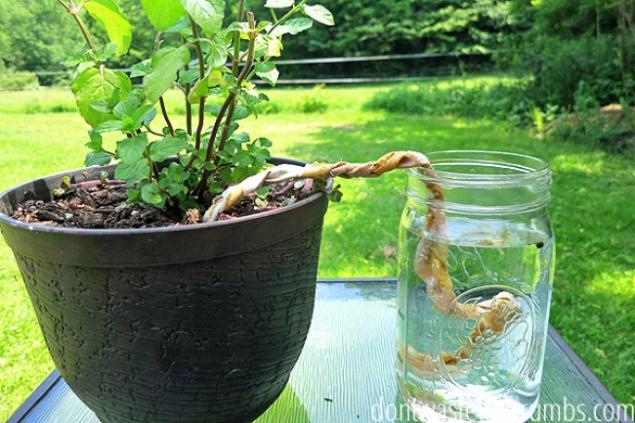 All who have the
Suspended beds , know how quickly they dry up. There is a secret: put on the bottom of a normal baby diaper, and have it filled ground. Moisture will be held several times longer, and flowers will feel great. If you want to build a big strawberry crop , it is necessary to mulch, ie shelter beds. It is best suited needles, but you can use grass clippings, and weeds. Mulch to retain moisture and protect from pests, and will eventually become a useful humus. Protect your animals from the beds to help ordinary plastic forks, if you stick up their teeth are staggered.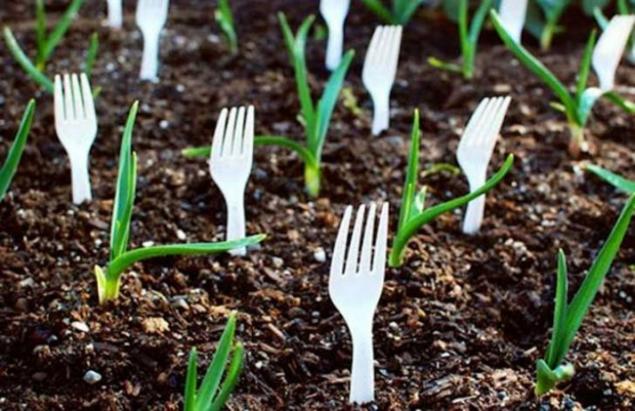 Get rid of You can use the weed homemade fluid (4 liters of vinegar, 250 grams of table salt and 1 tbsp. L. Means dishwashing), which they need to be sprayed on a hot day. Keep hands! If the summer was not very warm, small greenhouse to help your tomatoes feel fine. The secret is simple: a few branches or pins stuck into the ground and wrapped in cellophane, provide seedlings warmth and comfort. You left ash after the fire? Do not throw it in any case, it will serve as an excellent fertilizer. For example, in a cold and wet summer she will be happy especially peppers and eggplant. This will save a small greenhouse seedlings, if the ground temperature and air is too low for them.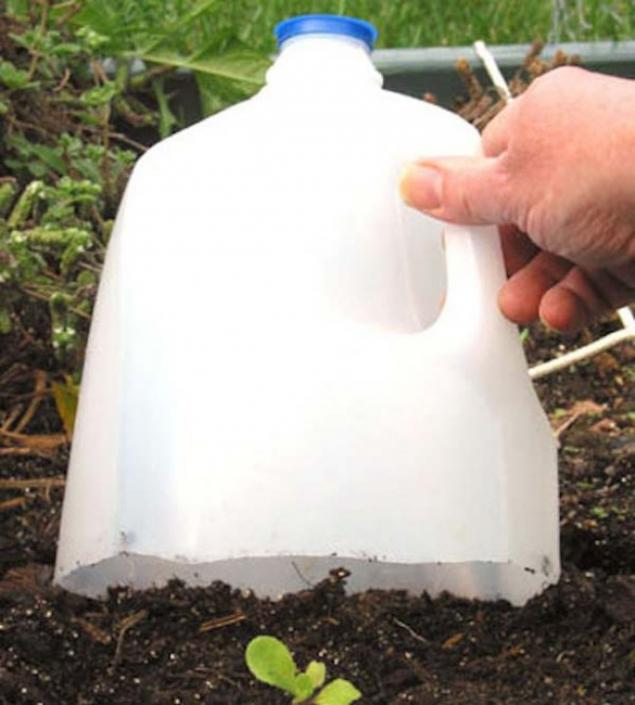 If the hand is not there watering can , you can make it yourself from the usual plastic bottles: Push it to the hose with an awl pierce in several places. And kids will be delighted to run around, jumping over the water jets. Change Annual plants I'm bored or flowers on new varieties will be easier if you plant them in a container. To saplings dryness, arrange them constant watering: take an ordinary bottle, pierce in several places the plastic cover and fill the bottle with water.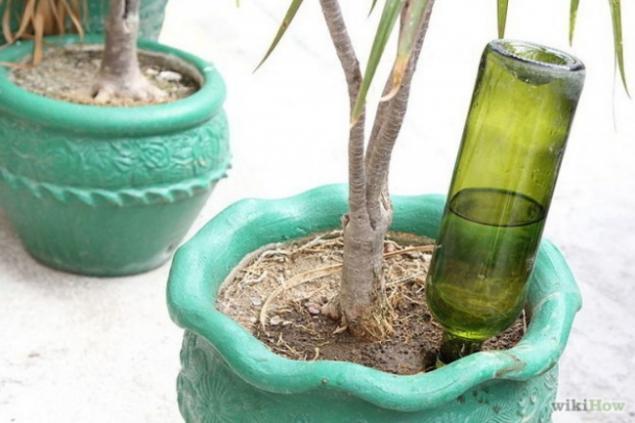 germinate seeds to help a simple trick: Make a paste of flour and water in a ratio of 1: 3, apply a drop of the mixture on a detailed toilet paper every 5 cm, add the seeds. Then twist the paper into a roll and leave for a few days. Grow and implanting the seedlings is extremely convenient in an eggshell - the roots when transplanting not hurt, and the shell will become fertilizer. By the way, you can simply add crushed shells to the soil, the plants is only for the good.








The simple secret to help every woman to preserve the beauty of hands , even in the midst of landing work: take 100 ml of 3% hydrogen peroxide solution, add 10-20 ml of liquid ammonia, any dishwashing detergent or a little powder. Dip your hands in the resulting mixture. All cracks quickly brighten the dark, will only have to wash your hands with soap and water and apply moisturizer.





via # image10340365