< «Website» in a hurry to share a great idea for needlework. < Rectangular vest transformer - functional and, undoubtedly, a good thing for your wardrobe. He successfully complement the ensemble in a classic style or the style of casual, but elegant brooch decorated it, add the image of elegance.
Vest-transformerEtu
tank top knitting needles, and it can be worn 2 ways. The colors of yarn, of course, you can choose to your taste. In this case - the contrast of dark and light tones underlines the originality of the model
.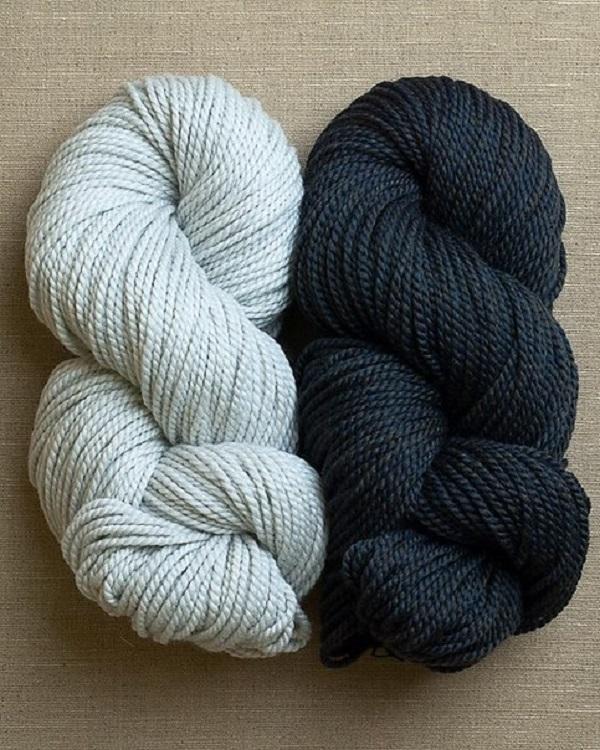 In the unfolded state. As you can see, the vest is a rectangle with armholes.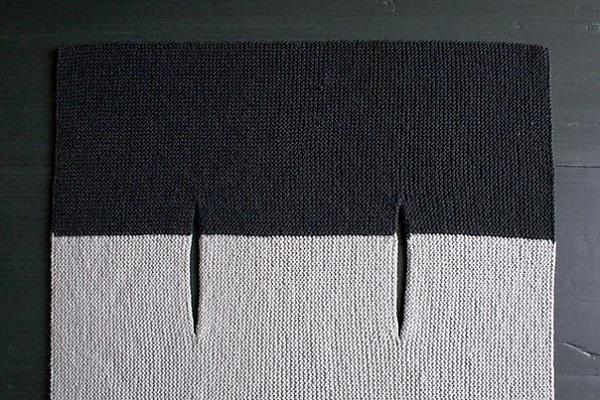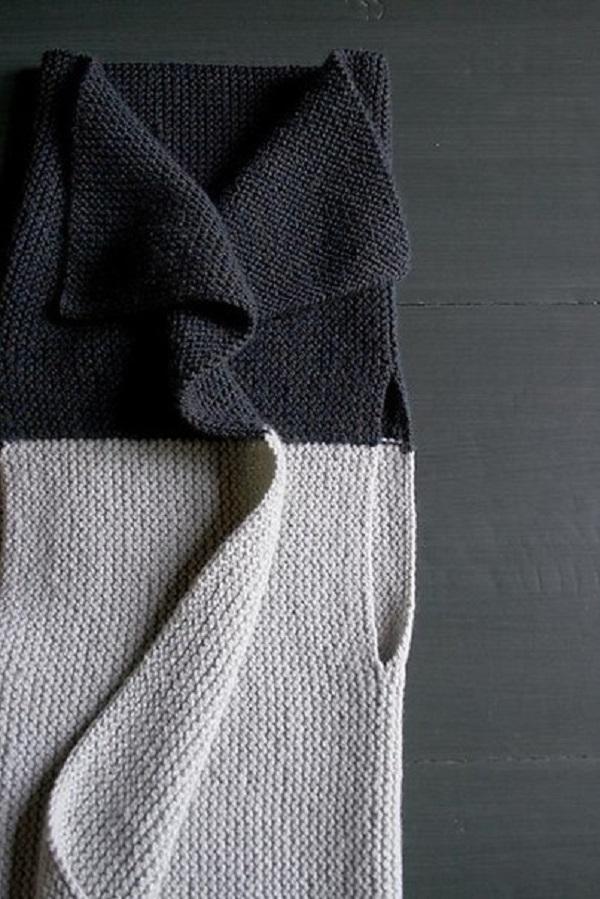 Elegant looks!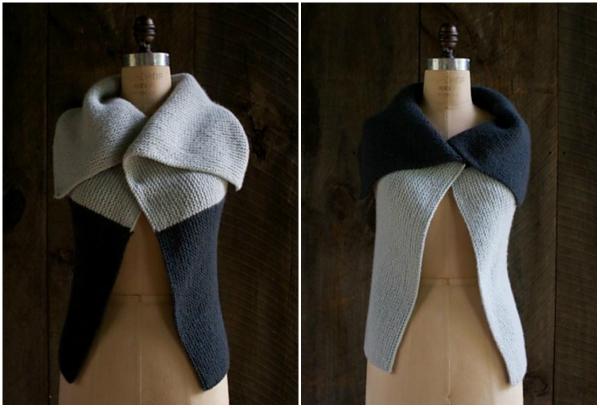 With this collar, no drafts are not afraid.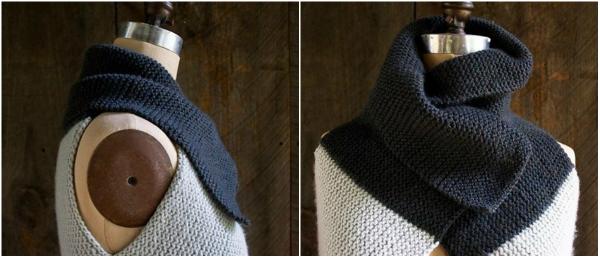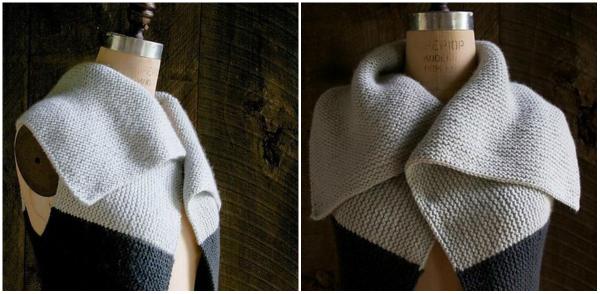 There are things in which you fall in love at first sight ... I personally have happened with this cute zhiletochkoy You will certainly appreciate the idea of ​​knitting! Be sure to share it with her friends-skilled workers.