Choice of clothes - the responsible thing, knows that every woman. We need to buy not only high quality and beautiful things. The main criterion - that they are right for you, your body type, image. Look closely at yourself in the mirror and think, what part of the body look great, but what I would like to change. Clothes can change your body type: hide the flaws and virtues to make it more expressive. Test your body type, and follow the wise recommendations about what clothes you should choose. Feel like a queen!
1. Inverted Triangle

The broad shoulders and narrow hips - unmistakable signs of athletic, body-type "triangle". Lucky you. This type of shape is very popular, many women do not leave the gym in order to get closer to this ideal. To make a harmonious shape, you need to balance the bottom and top. Choose clothing that accentuates the hips.

A-line dress will be very good on you look, line skirts also look great on this type of representative figures. Choose clothes simple style, you will work well a classic style, soothing colors. Raglan sleeves cut to soften the shoulder line, pay attention to them. Wear long beads, a variety of hanging jewelry. Give up the broad collars, T-shirts with wide sleeves and shoulder pads.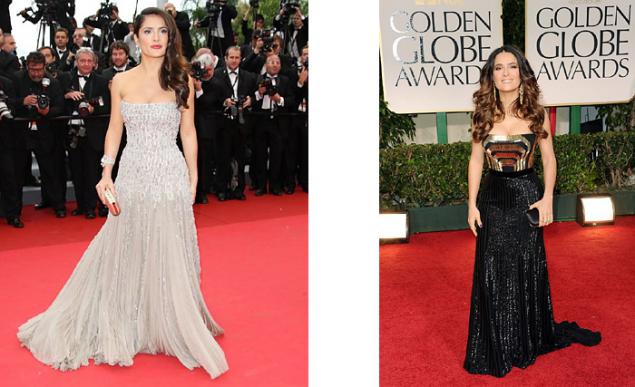 2. Rectangle

If your figure looks like a teen, the difference between the waist and hips flattened and small, you possess the type of rectangle shapes. Draperies, lush collars, voluminous details will help you to create curves, which you lack. Do not wear tight-fitting dresses are simple - it is not profitable option for you. For straight lines of your figure best is the direct style of clothing. Narrow, straight trousers and skirts - what you need. Very good clothes will look with a particular print - vertical lines.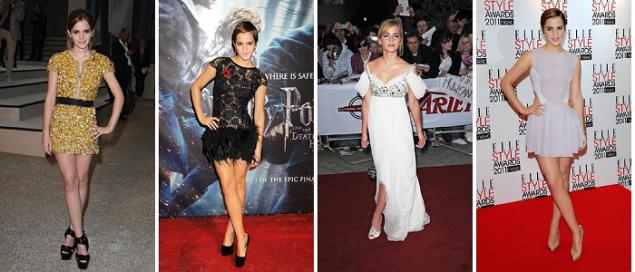 Thick waist accentuate the waist, and the correct pattern of the dress adds body shape.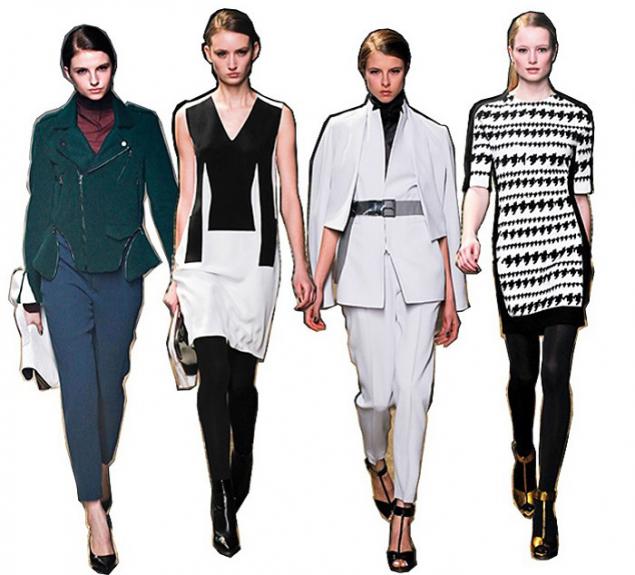 Layered dresses and jackets - a wonderful solution for you.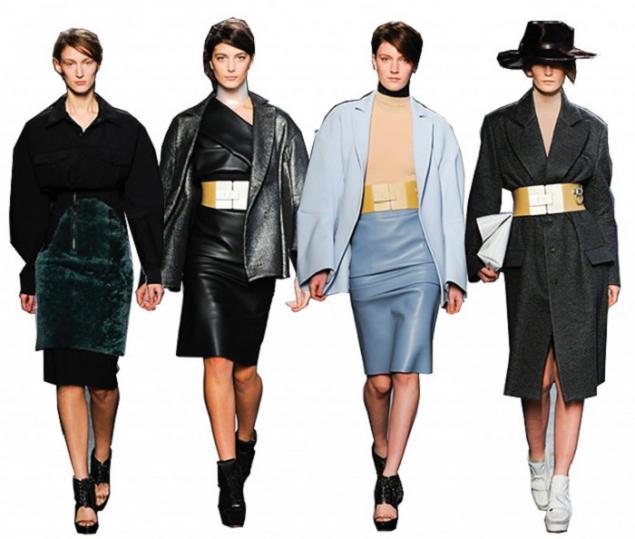 3. Hourglass

Goddesses with the figure of luck on such women fitting dress looks best. The main decoration of your - your curves, avoid finishing fabrics and bright elements, which are able to weight and shape you add extra weight.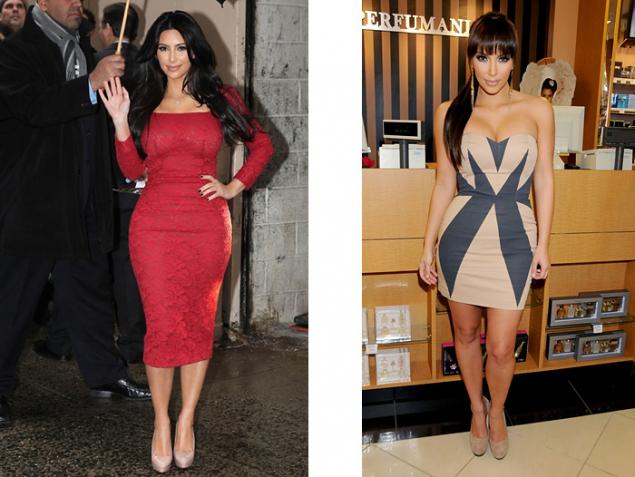 Pay attention to the length of dresses and chest area - such a model will look very good on your figure: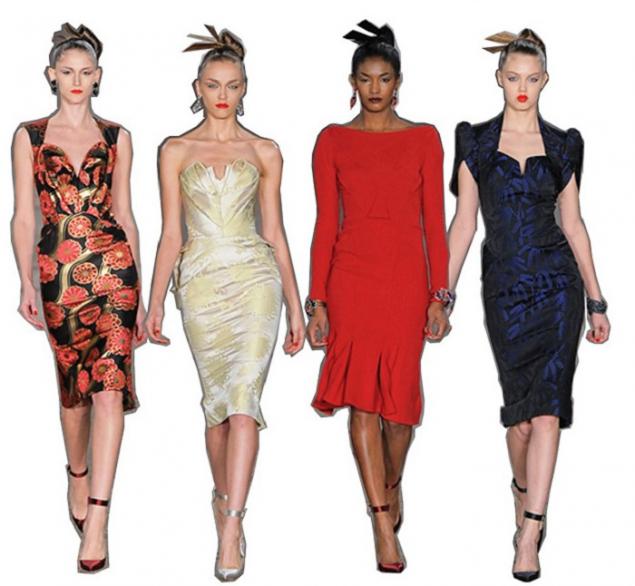 The fitted top, belt and advanced low - very feminine ...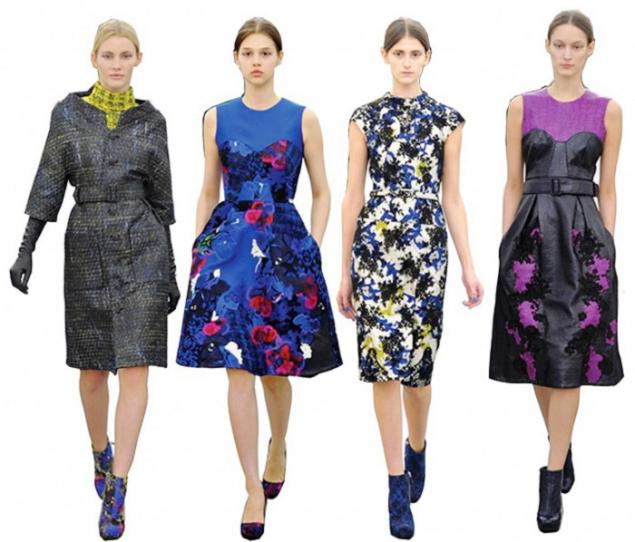 4. Pear

If you have wide hips and thin, contrasting them with the top - you're the owner of a pear shape. Alas, about the tight skirts have to forget. "A" -siluet - the best option when choosing clothes. Emphasize the waist, avoid decorations that draw too much attention to the hips. For you it is important to emphasize the chest and collarbone, remember that. Use your massive brooches, appropriate jewelry. Flowing skirts and bodices Strapless perfectly suited to you.

Perfect silhouette dresses that emphasize the following figure: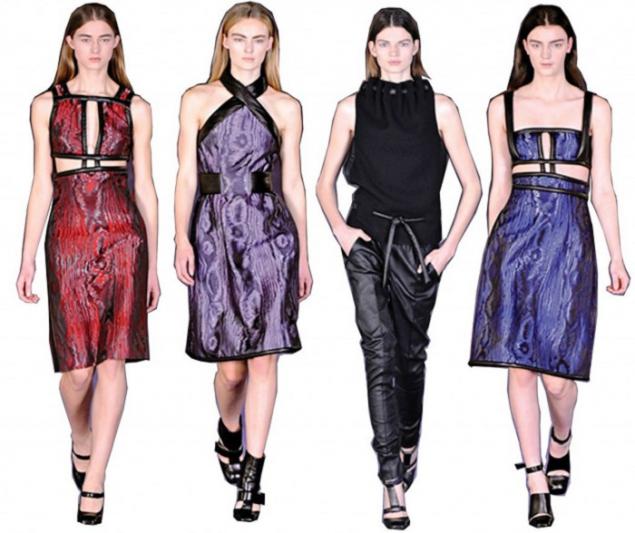 The cutouts on the shoulders attracted the attention. Life hacking: a great outfit - white skirt and sweater with a bright print. Such clothing will balance figure, draw attention to the top and goes well with a leather jacket. Most wear heels, with a pear-shaped figure, this is particularly important.

5. Apple

What you should learn: simplicity - the right way. The easier it is to wear, so you will be more profitable to look at it. The vertical seams and darts will help you appear slimmer. Do not wear wide and close-fitting clothes. Choose a deep cut and laminated, and will look great baggy top. In the picture: a black outfit Star does not suit her, but in the Greek style of dress is decorated with the owner of "apple»:




Jacket with wide shoulders wonderfully combined with a skirt above the knee.

Wear a darker shade at the bottom, combines bright prints with delicate fabrics. Original, colorful dresses will look good on you, do not be afraid to experiment!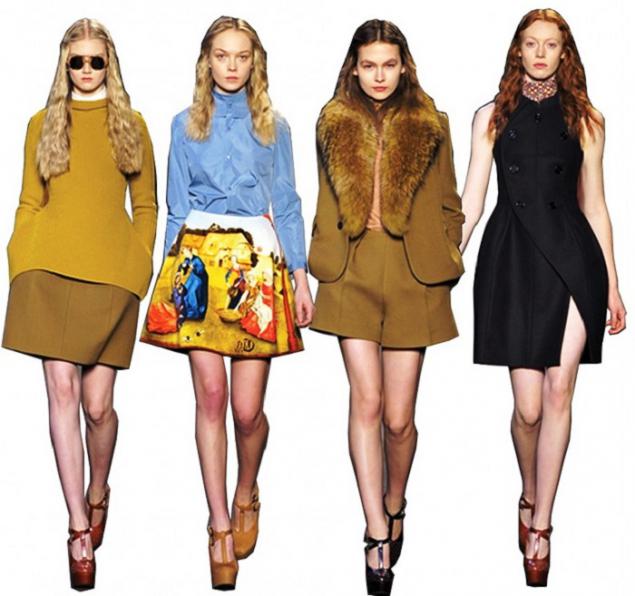 To always be perfect, you simply figure out what clothes are right for you. Emphasize their individuality and Drop all the complexes - there are no people with a perfect figure, just there are those who know how to dress, and those who are not too versed in this. I hope these tips will help you choose the clothes in which you look stunning!

via takprosto cc